Sporting Pics of the week :- 21 March
1
by Sportsfreak
in Uncategorized
— 21 Mar, 2014
Here is a sight that shows the growing market of T20 cricket. Nepalese cricket fans gather in Basantapur, Durbar Square to watch their side beat Hong Kong in a qualifying match for the T20 World Cup.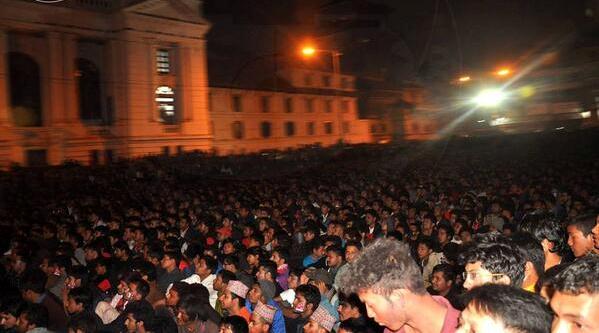 Here is New Zealand about to play a practice match ahead of that tournament. It is being played in Bangladesh so that means Danny Morrison. But, by the end of the tournament you are likely to be more infuriated by the spider cam on the left. Yes, it is that intrusive.

Before this week Daniel Worrall was a little known fringe first class cricketer from South Australia. But now we all know he is also a budding artist.

Baseball makes a rare appearance in Australia this weekend, and as part of the promotion a pretty impressive cross-over photo appeared taken at the SCG. Not sure what Alessandro Del Piero makes of it all though.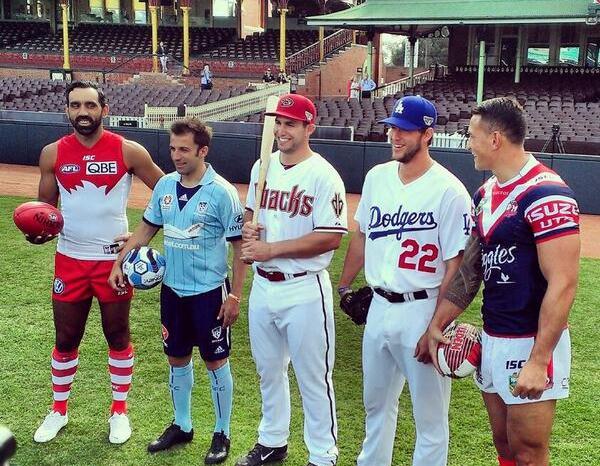 Football. And a meeting of the Ben Williams fanclub in Melbourne on Sunday afternoon.

Didier Drogba made his return to Stamford Bridge during the week in the Champions League. But it was a bit of tough night for him.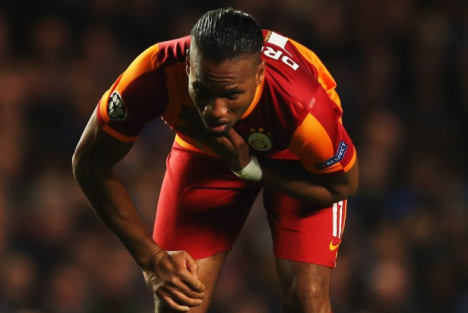 But possibly not as tough a night as it was for Chelsea's Eden Hazard. Just remember that photo the next time you see a footballer go down clutching his ankles.

Conrad Smith's 100th game turned out to be a successful one, and the Hurricanes returned to form.

And nobody was more excited about that than Ardie Savea.

Last picture coming up, and a few of you might know what it is going to be.
Feel no need to scroll down.
Last chance.
 Shane Warne joined dating site Tinder during the week, and you can probably guess what he chose for his profile picture.