Sporting Pics of the week :- 24 January
0
by Sportsfreak
in Uncategorized
— 24 Jan, 2014
The Winter Olympics are only a couple of weeks away, and here is the Norwegian Curling team. And if you look really hard you can see Tim Finn in there somewhere.
Meanwhile the USA is wheeling out the full cheese board.
And let's hope there is more of this on the ice.  Dutch passion.
Talking about passion, here are Roma fans before their quarter final Italian FA Cup match again Juventus during the week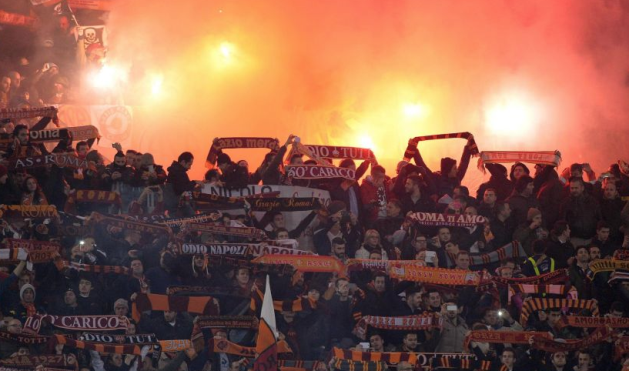 And then during the match.
Australia Cricket.  And their cricketer, and captain of the year.  Nobody likes Michael Clarke; well worth getting his name wrong.
Cricket in New Zealand.  They're a bit tight in Napier.
The second best promotion campaign in this year's domestic cricket, in a season where the bar has been set really high has been the HRV mascots.  We say farewell to them.
And let's do it with a race.  Bless.
These are the glory days at ND HQ though.  Might even be time to update this placard.
WARNING. Photoshop ahead.  But this is what all the talk around Corey J Anderson is about.