Sporting Pics of the week :- 4 April
0
by Sportsfreak
in Uncategorized
— 4 Apr, 2014
It's World Cup football kits launch time.  And don't they look hard?  But what on earth is Jack Wilshere trying to prove?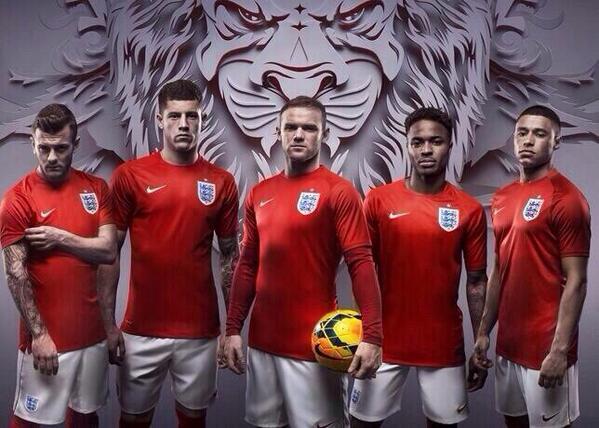 John Terry will be there of course.  Let's hope he's cheered up after that own goal against Crystal Palace that cost his side the lead in the Premiership.
Over in Belgium, Standard Liege's home game was delayed due to a … toilet paper avalanche.
There was a shabby Moyes Out protest at Old Trafford by people with too much money over the weekend.  So Marketing Ambush masters Paddy Power were never going to blow that opportunity.
On the same day the Johnstone's Paint Trophy was won by Peterborough United; coached by Darren Fergusson as it happens.  Note the dangers in getting the F and the I too close.
Back to Old Trafford, and it's only the Champions League Quarter Final between the hosts and the world's best team Bayern Munich.  Minimum ticket price, 80 quid.  So you're in the press box and you think "Good time to look at some dog photos".
UPDATE: It turns out there is a semi-plausible reason for this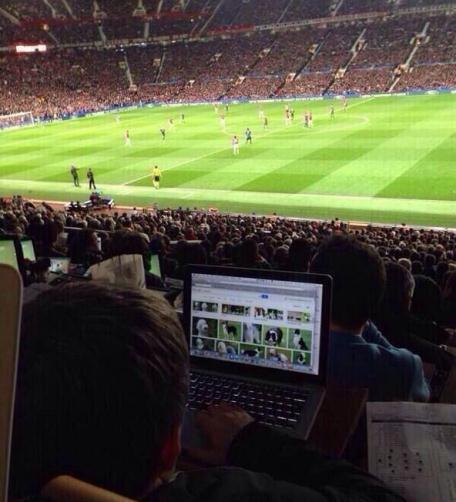 World T20 champs, and how we all laughed when the Dutch upturned England.  But what an assault on the eyeballs.
Nice catch Bravo.
Only Shane Warne gets more coverage in this slot than Sam Allardyce.  Why are you so grumpy Sam?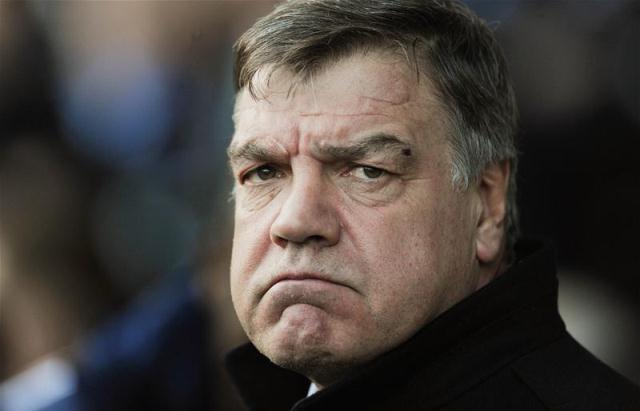 He's a man of the people though.
He's not the first West Ham manager to catch the Tube though.  In 1964 West Ham United beat Preston North End 3-2 to win the FA Cup.  Manager Ron Greenwood making his way home after the match. And, yes, you know what's under the blanket.
Thanks to Andrew, Dan and Peter for the assistance