Sporting Pics of the week :- 7 March
0
by Sportsfreak
in Uncategorized
— 7 Mar, 2014
Let's start with some Brad Haddin schadenfreude, because we don't really like him in this country.  How to muck up a stumping 101.
The star, or course, was Mitchell Johnson.  Here he is warming up to the backdrop of another icon.
Meanwhile, is this taking sponsorship maybe a bit far?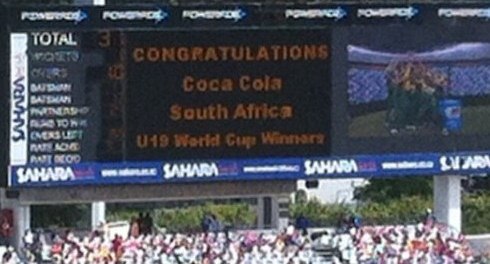 On the other side of that coin, the feel-good story in world cricket over the last 12 months has been the emergence of Afghanistan.  Here they are preparing ffor an Asia Cup match with no Coca Cola in sight.
Curtley Ambrose got knighted during the week.  Sir Curtley; you are one of the greats of the game, but what on earth are you thinking with that hair?
Tim Sherwood has turned things around a little at Spurs since taking over. Not through any great tactics as such; more for somehow managing to reignite Emmanuel Adebayor.  Here they are in a mutual salute following the latter leading a fightback against Duipro in the Europa League.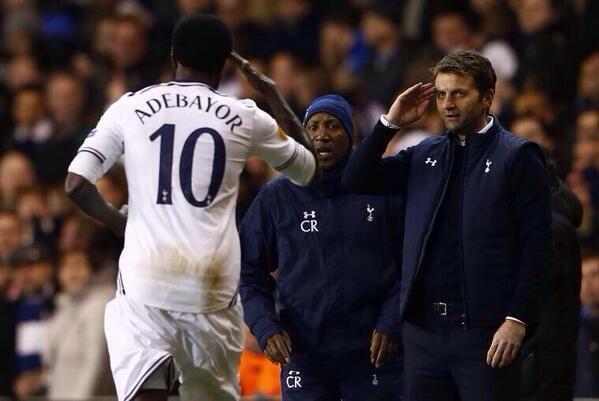 It would be wrong to omit the sporting incident of the week.  Remember when Alan Pardew was in serious running for the England job?
Remember Jason Eaton?  Springsteen concert-goers on Saturday night were reminded of who he is.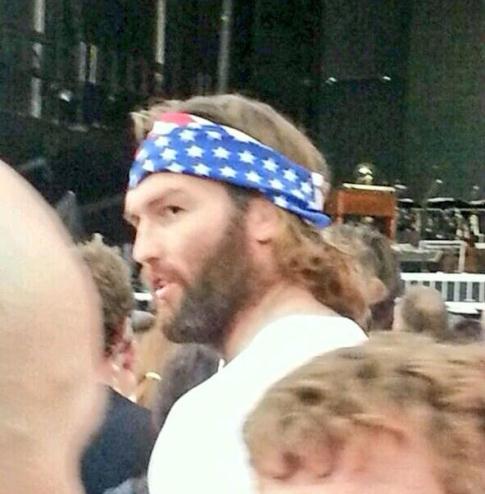 Le Bron James also dressed up during the week.
As a mark of respect(?) for Ellen and that Oscar's selfie, here is an AFL pre-season promotional piece of work.  Quite clever.
The New Zealand golf open.  A good chance for politicians and other dinasours to turn up.
Finally, Canterbury TV Sports show.  Seriously, that is from this week and, no, that is not Ron Burgundy.
Thanks to James for that last photo.