Sporting pictures of the week :- 1 July
0
This photo has been published across more platforms than there are Icelandic citizens, but it is too spine-tingling to ignore.  Never have fans and players seemed more united.
Meanwhile, back in Reykjavik, those left behind lived the moment under the midnight sun.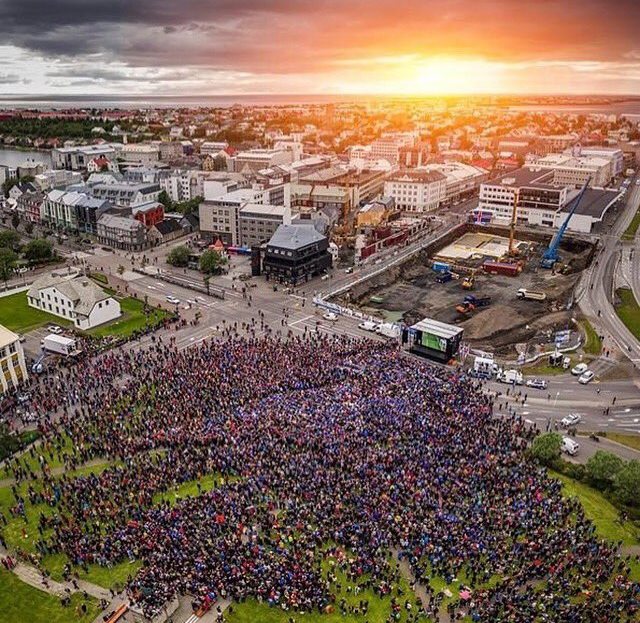 Shaqiri's equalising bicycle kick for Switzerland   Who would have guessed the most spectacular goal of Euro 2016 would have come from someone plying his trade for Stoke City?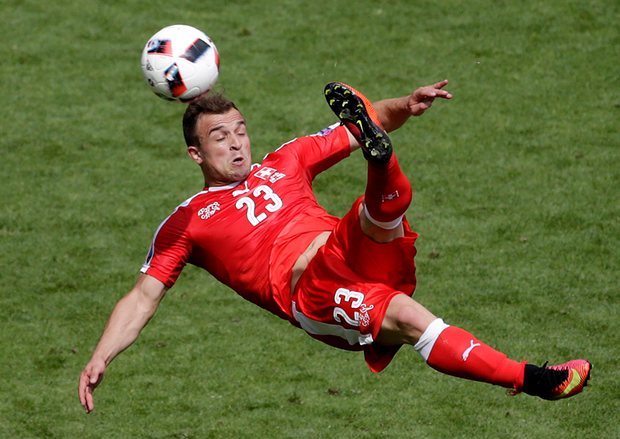 The relationship between Lionel Messi, Argentina, and her fans is, from this distance, a complex one.  For example, is comparing him to a smurf that complimentary?
To be fair, it was not easy for him in the final.  All of Chile's outfield players at the time are in this shot.
Anyway, he has announced his retirement from international football just before they got to unveil a stature of him in downtown Buenos Aires.  An expected crowd of 50,000 is due to turn out this weekend to ask him to reconsider.
Aw, Stevie G in the MLS.  They must think he's from Gore.  Quite funny he didn't notice though.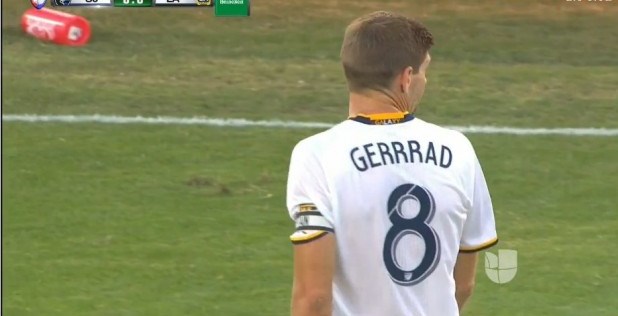 The Kapiti Basketball  U15 Rep team has produced a tribute poster to Steven Adams.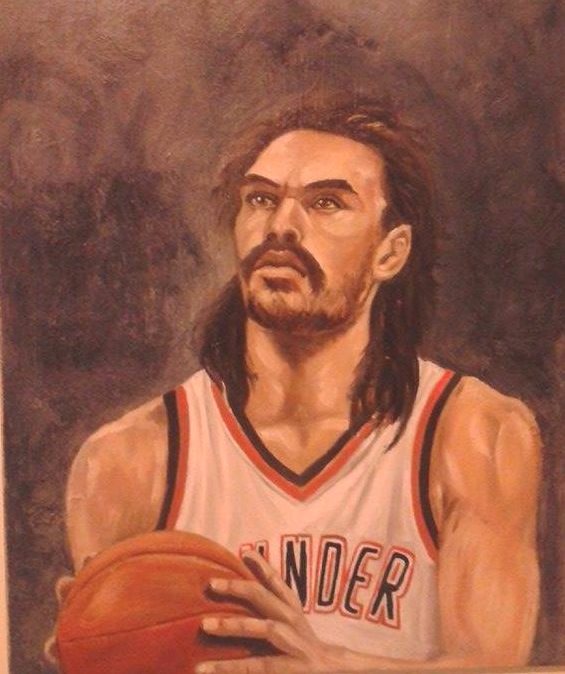 Anyone for tennis?
Michael Phelps was this week selected for his fifth Olympics.  And he is still out front.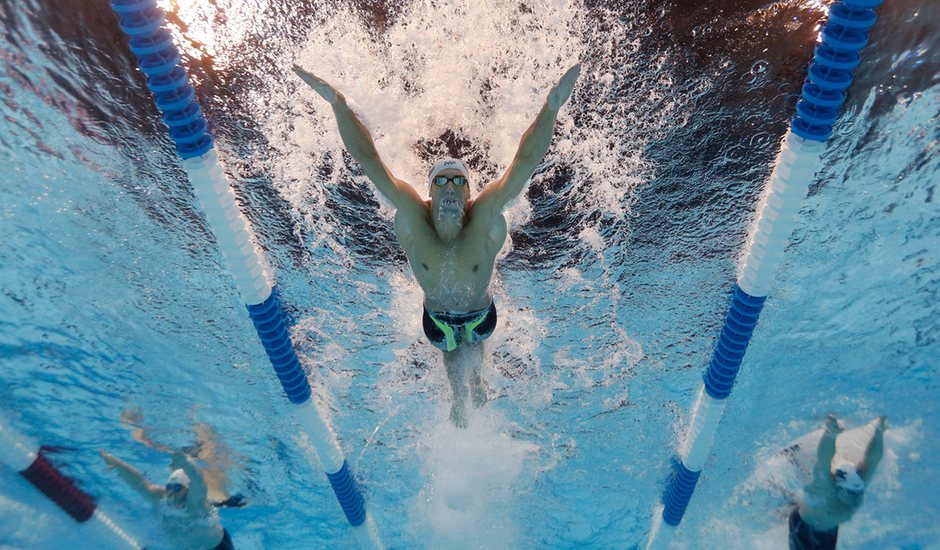 The Doggies' Brett Morris in the new hybrid sport of rugby league / gymnastics.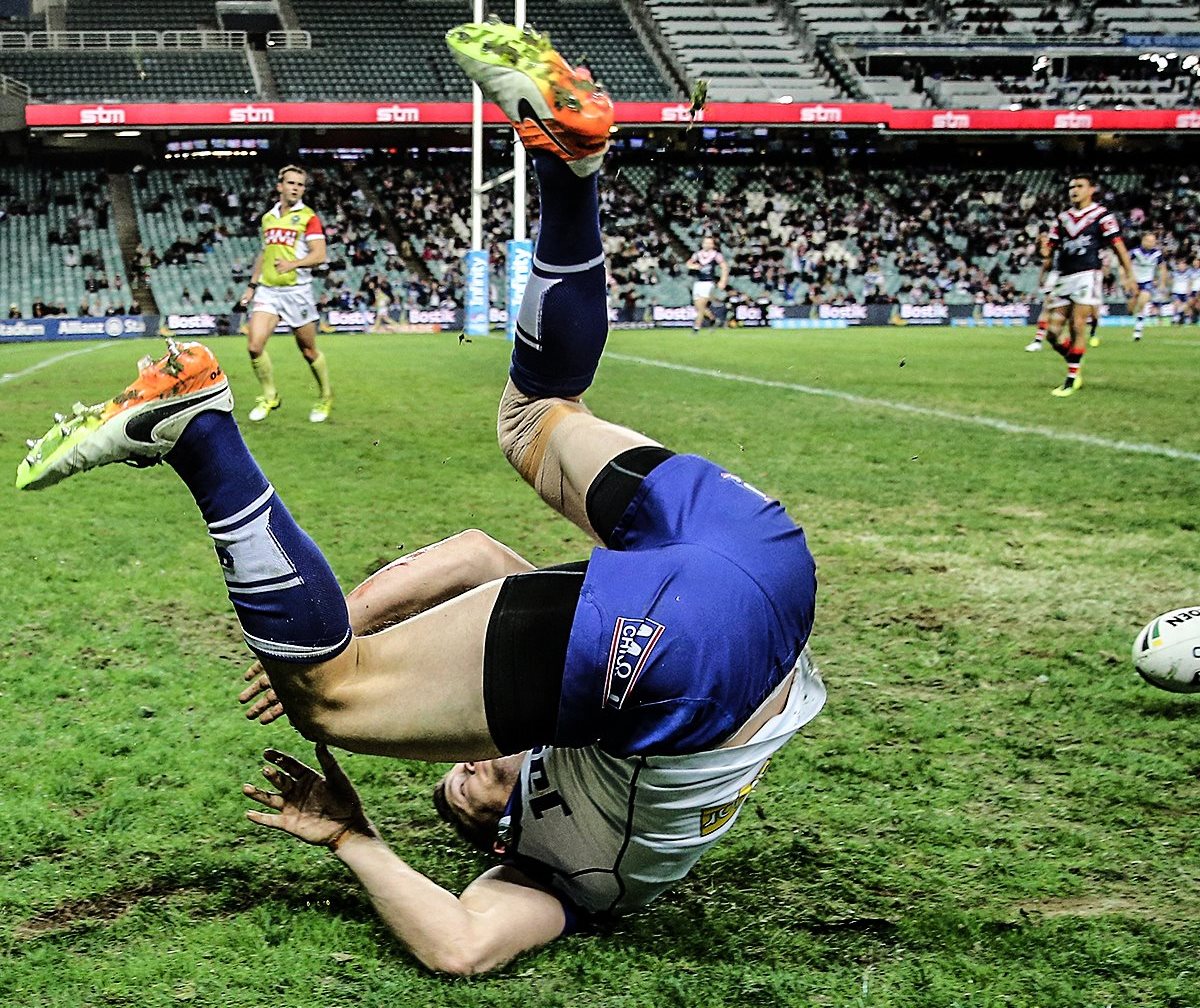 From the archives.  Man of the moment Boris Johnson the cricketer.  Yes, he played cricket dressed like that.