Diary of an Olympian (Watcher) Preview – Part 2 of 5
3
By Keith Miller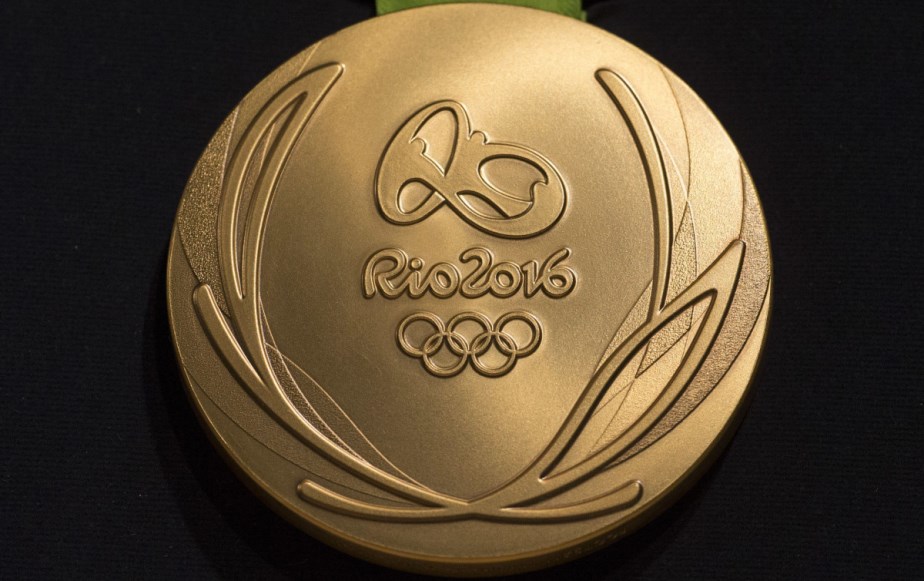 Cycling – BMX
An eight metre drop at the start of the course kicks the guys and gals into action in this event.  BMX has been one of the few really successful introductions to the recent Olympic Calendar, making its debut back in 2008 at Beijing.  Whilst there'll be a few spills along the way (crippling four year old dreams in the process), it's an action packed event which should again make for good TV viewing.  I'm not big on even more medals up on offer for the sake of it, but a multi-lap event would be very interesting.
This is another event that just isn't NZ viewer friendly.  There's only three days of competition, they're very late in the Olympic schedule, and you'll need to tune in from 4:30am to 6:00am for qualifying, then again at 4:30am to 7:00am for the medal races.
Gold Medals on offer:  2
NZ Participation:  Yes
Cycling – Mountain Bike
Disappointing in London, mainly due to a course that provided little in the way of passing opportunities, which defeats the purpose somewhat.  The Rio course should be better in that regard, with the men competing over seven laps and the women over six.  The French have taken a bit of a liking to this event, so no doubt they'll be there or thereabouts.
As far as New Zealand viewing times, there's bad news, and there's really bad news.  The events are held on the last two days of the Olympics, and they'll be screening here from 3:30am to 5:30am.  All yours.
Gold Medals on offer:  2
NZ Participation:  Yes
Cycling – Road Race/Time Trial
As opposed to BMX and Mountain Biking, the road race events take place over the first couple of days of the competition – the Time Trail appears on Day 5.  Provided they can dispose of all the body parts in time, both courses look to be picturesque, and both events should be custom made for your viewing pleasure.  Unfortunately, it's hard to watch any medals handed out for road race events without a hint of suspicion wafting in the air, but here's hoping…..
Both sets of events are pretty handy viewing.  The Men's Road Race event and the Time Trail both kick off around 6.30pm our time and finish up around 01:00am.  The women's Road Race will kick off a little later but finishes around the same time.
Gold Medals on offer:  4
NZ Participation:  Yes
Cycling – Track
Always a highlight of any Olympic Games.  During the six days of split times, fast laps and high intensity, there's a good chance we could see a few records broken.  The track was trialled last weekend under UCI race conditions, and from all accounts, it's going to be a quick one.  There's no change to the compact 2012 schedule with just the 10 medals up for grabs (swimming – take note), and its set slap bang in the middle of Olympic competition.  This will be one series of events you cannot afford to miss – compulsory viewing.
Possibly the most disappointing aspect to Rio 2016 from our perspective.  All competitions start at 01:00am, and finish anywhere from 03:30hrs to 05:00hrs.  Not impressed.  Absolutely guttering, as SBW would say.
Gold Medals on offer:  10
NZ Participation:  Yes
Diving
Occasionally there's an Olympic sport that never quite seems to get the kudos it deserves.  Olympic Diving is a great watch, and its spread across 13 of the 16 days in short, sharp bursts.  If you're going to watch all of it, you'd better get used to the Chinese National Anthem – the women's events have been completely dominated by that nation over recent Olympics.
Always a favourite for a Minties moment, Diving is a combination of grace, poise and timing (not to mention blood should it all go horribly wrong).
The qualifying rounds are ok in the NZ viewing department (midnight to 1:15am), but as we progress through the tournament, things start to go pear shaped.  You're now looking at finishing up between 2:30am and 4:00am.
Gold Medals on offer:  8
NZ Participation:  Yes

Equestrian
Look, I've tried – I really have.  And I know NZ has a pretty impressive history in the event, but it's just not me.  They should bring the horsey high jump event thing back.
Ironically, and most likely done to annoy me, the timing of this couldn't be better over here.  If watching tarted up horses poncing around sideways is your cup of meat, it's running at prime time here – 7:00pm to about 1:00am.  Where's the justice?
Gold Medals on offer:  8
NZ Participation:  Yes
Fencing
I can't work Fencing out.  It's unfortunate that unless you're an expert it can be hard to see exactly what's going on live, but it's another sport that has benefited from ultra slow-mo.  You'd never watch it outside of the Olympics, surely.  And of course, then there's the element of watching, you know, just in case…..
The morning sessions are perfect for the NZ viewer – 6:00pm to 11:30pm.  As the tournament progresses, things get worse – the afternoon session 1:00am to 5:00am.  If someone could watch this on my behalf I'd be grateful.
Gold Medals on offer:  10
NZ Participation:  No