Sporting pictures of the Week :- 1 June
0
You'll never walk alone.  Unless you're Loris Karius and you play in a position where every mistake is accentuated.  Sport can be really brutal at times.
Bad Barnet Bale has still got it.  How was that even possible?
Meanwhile, Fulham won the most lucrative game in world sport.
Top trolling from Giro d'Italia fans aimed at the extraordinary, almost unbelievable, performance from Chris Froome over the weekend.
The ability of the IPL to appropriate cricket tradition knows no bounds.
Blues Robbie Hanam is a jockey and may be the answer to the Blues' lineout woes.
Blair Tuke out in the wild seas.
This is what happens when you let a Las Vegas side make the finals of the Stanley Cup.
What's this nonsense?  Pep Guardiola playing a new hybrid thing of footgolf at Wentworth.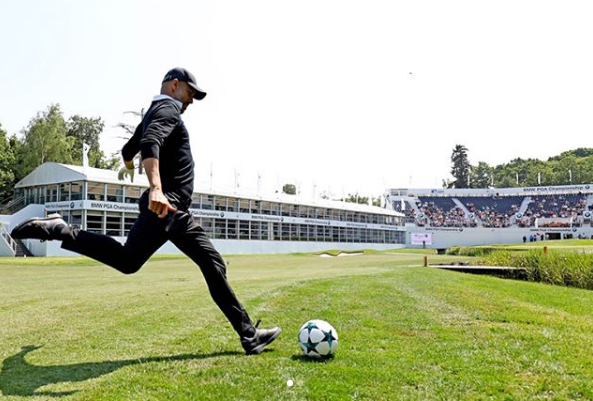 FIFA World Cup Corner.  The Brazil side has left, and it was covered live on TV.  No pressure there then.
From the Archives: Philosopher Jacques Derrida playing cricket.
Even in portrait form, there have been few sights more intimidating that Sir IVA Richards.