Sporting pictures of the week :- 10 March
1
Sharp work there Dad; protecting your son from a flying baseball bat at a Pirates pre-season match.  Kids, stop playing candy crush on your phone and pay attention.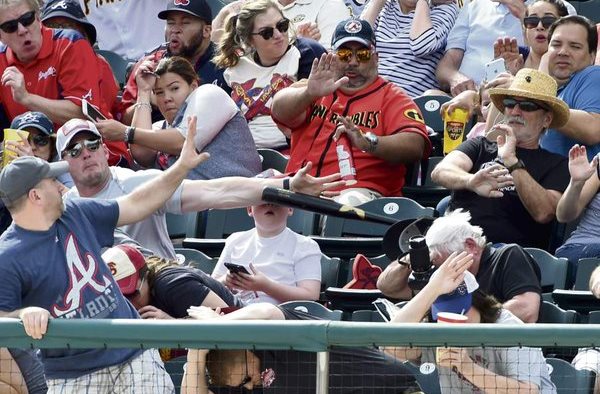 Super Rugby champions Highlanders do a lot things very well.  Spelling is not one of those.
Chris Gayle just can't help himself really.
Meanwhile, Mothers' Day in the Netherlands.  The Ajax players take the field with their actual mothers.  Slightly more appropriate.
The World Track Cycling championships.  The French team in action.
The World T20 World Champs are underway.  Not sure Virat Kohli is taking the promotional photo shoot too seriously.
It does mean that the Bangladesh tiger fan guy is back though.
NZME did a promotional thing during the week of getting radio hosts to shoot baskets on a deck at their fancy new Death Star offices.  And what a chance it was for Mike Hosking to wheel out the Christian Louboutin shoes with no socks look.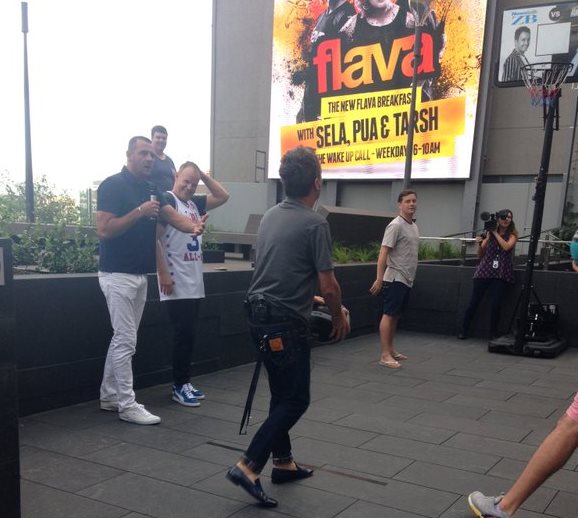 Jimmy Cassidy catching up with Stephen Luatua and Kieran Read at the races.
It would not be SPOTW without a Louis Van Gaal special.  Here he is giving Mata the evil eye on being red-carded over the weekend.  Fellaini's hairdo is still scarier though.
Colourful US tennis commentating great Bud Collins passed away during the week.  If only he'd been on the flag judging tribunal.
The big news of the week was Maria Sharapova revealing she had failed a drug test at this year's Australian Open.  She then made some off-hand remark about how it seemed a shame to do it at an LA hotel with dreadful carpet.  And, on this issue, she had a point.