Sporting pictures of the Week :- 11 July
0
One of the best moments of the Euros.  Just like a school social match where the captains argue over where to take the penalty shootout.
And look at that.  The English have wheeled out Geoff Hurst.
Italy's Bonucci being told not to go back on the pitch after celebrating with some fans.  As good a "Do you know who I am?" expression as you're likely to see.
The Italian fans have been in good form in London.
And this is so true.
A flashback to Denmark's finest moment, and a Schmeichel family moment.  But, seriously, that tie?
So this is Michael Clarke in 2021.
From the Archives:  In 5 July 1943 American armed forces hold their traditional Army vs Navy Gridiron Football match at the Sydney Sports Ground.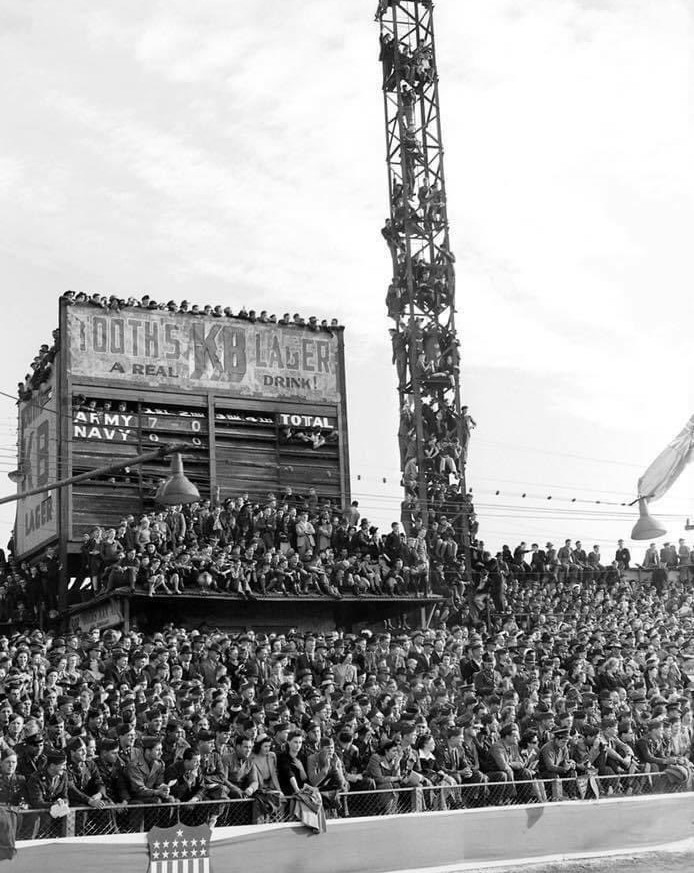 Ash Barty.
An understandably nervous looking Bobby Charlton sits in front of the scoreboard at the Bank of England ground at Roehampton the day before the 1966 World Cup final
Football from around the world.  Iceland, and not from the cheap seats either.