Sporting pictures of the Week :-13 June
0
The ridiculousness of the Saudi Arabian golf thing in one photo.  The lack of self awareness is quite something, but at least Greg Norman was dressed.
In other sportswashing news, an early view of the grounds in Qatar for this year's World Cup.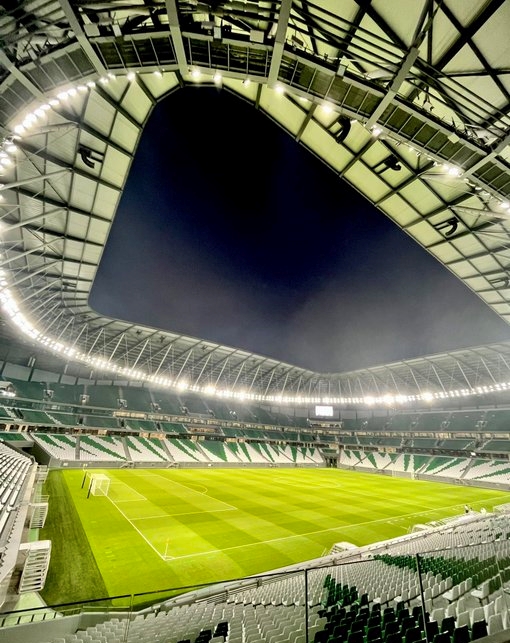 Welcome to the rhythm and swing part of Trent Bridge.
Wales has made their first World Cup in 64 years and it would seem to be a bit of a thing.
The Al Gaffal Dhow Race off the coast of Dubai is the biggest traditional sailing race in the world.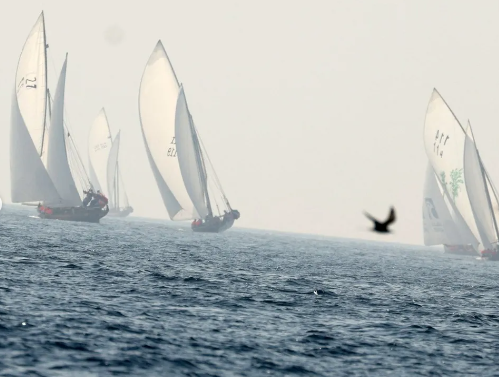 Scott McLaughlin enjoying a birthday treat with a mate.
Cricket from Around the world.  The streets of Brazil.
Craft beer advertising has always been a bit edgy, but cashing in on a grieving process isn't great.
Football from around the world.  The outskirts of Caracas.
From the Archives.  Mohammed Ali sparring with some teenagers in Queen St in 1979.