Sporting Pictures of the Week :- 20 March
0
Last Friday in Hamilton.  New Zealand v Bangladesh in the Cricket World Cup.  The two sets of fans mingling in the ground wearing their respective national colours.
As you would expect, Hamilton turned it on for these games, with some creative street theatre in Garden Place.  Don't ask..
Sir Richard Hadlee and Sir Curtley Ambose took part in a promotional event ahead of the West Indies v New Zealand Quarter Final.  It would be hard to find two more contrasting hairdos.
Here is the current West Indies team taking nutritional advice very seriously during the week.
South Africa was very fired up during the week in their Quarter Final match.  Imran Tahir celebrating a wicket.  Those eyes…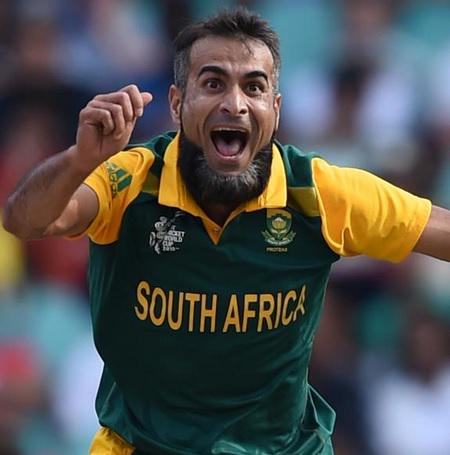 That's not that scary, but Dale Steyn is.
Football corner.  Some genius thought it would be a good idea to put a Liverpool FC mannequin in the middle of John Lennon Airport.
Borussia Dortmund may have been eliminated by Juventus in the Champions League during the week, but their fans, second to none, put on a tribute to their 1997 team, who beat the same team in the final of the same trophy that year.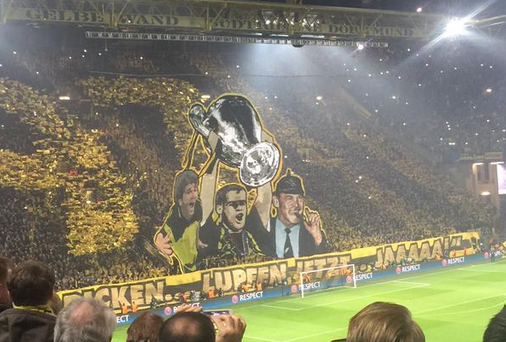 The saga of the sacking of Gus Poyet in pictures.  He must have known he was in trouble when fans went to lengths to produce high tech signs calling for his sacking.
A thousand words.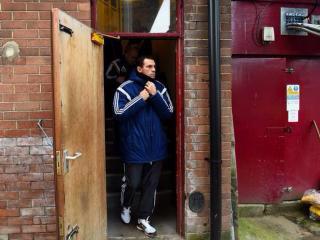 It can't be blamed on not paying the players enough though.  Stephen Fletcher might not score many goals, but he ticks the tacky rich footballer boxes there.
Anyway they've got Dick Advocaat now.  Here he is with an old friend, and tactical genius, from the 1990s.
Learn to count with Sulieman Benn.