Sporting pictures of the Week :- 15 July, non World Cup Special
0
Aw, cute.  But without coming across as a pedant, shouldn't they be swapping jersies?
Anyway, NSW celebrated showing true class.
Remember Dane Coles?  He's a Blues fan too.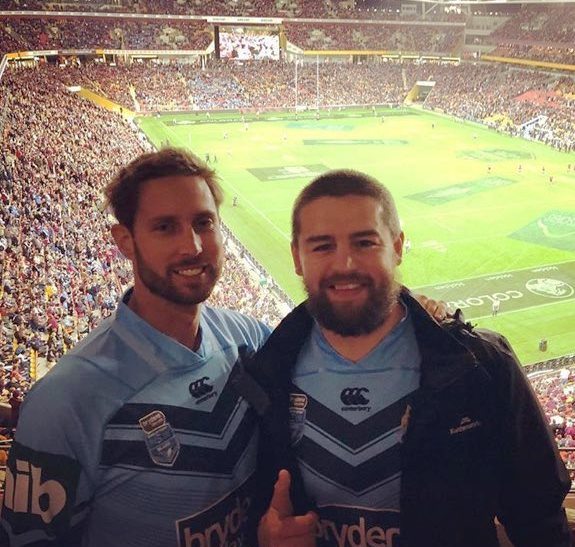 What's Trent Boult doing?  Catching crayfish of course.
Golf in one photo.
Angelique Kerber celebrates victory in the Ladies' Singles final at Wimbledon.
Mahe Drysdale has his hands full, but he knows how to dress at Henley.
Calgary Flames development players Luke Morgan and Ben Freeman going for an Academy Award for sitting next to each other.