Sporting pictures of the Week :- 15 November
0
The T20 World Champs in Dubai.  How cool were the picket fence bubble things?
NZ Cricket has its latest sponsorship deal announced, with a dog that is not intimidated by Neil Wagner.
Long may Kyle Jamieson be part of New Zealand cricket squads, and help provide us with photos like this.
Look at the state of them.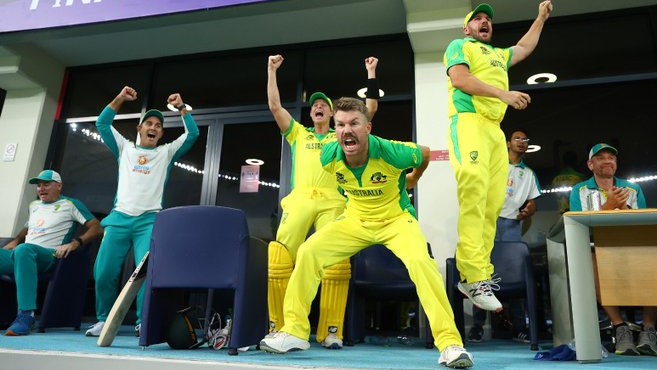 So maybe drinking Guinness at an illuminated bar isn't the best prep for a rugby test after all.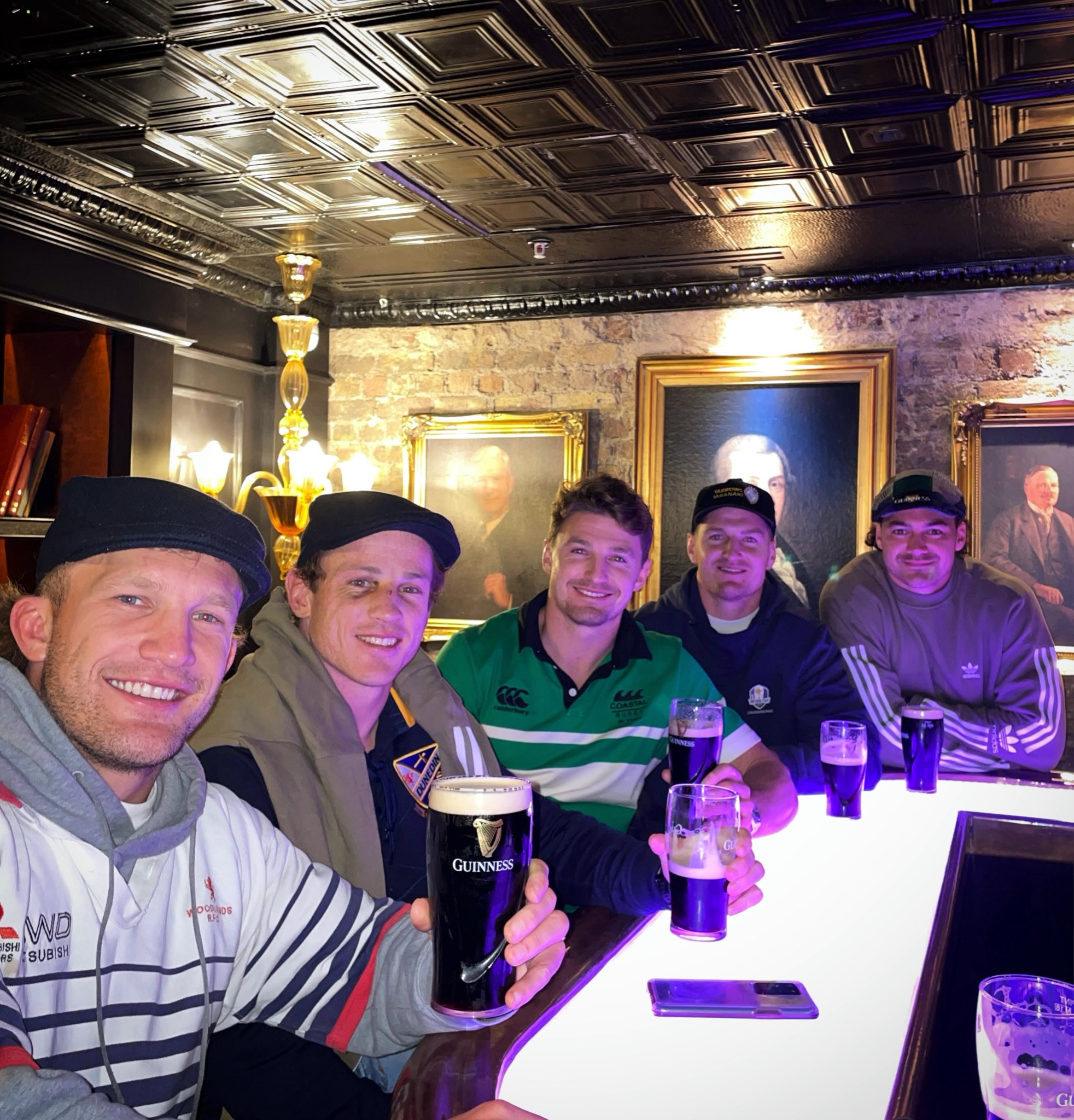 Meet the South Canterbury rugby team mascots.  They are called Tim and Ru.
Totally normal behaviour when the Springboks play.
From the archives.  The Mitchell family.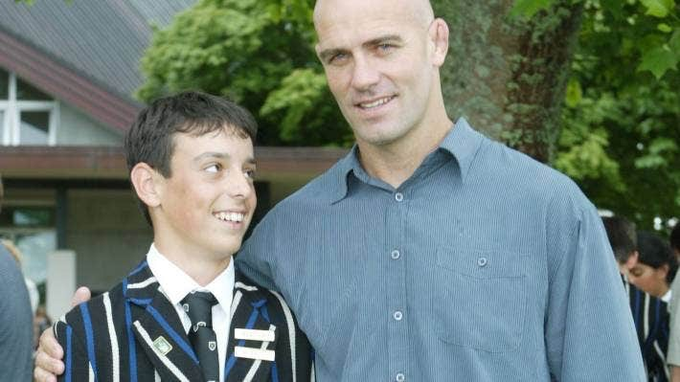 Nawab of Pataudi Sr. and Wally Hammond return from an inspection on the rain-hit first day of the 3rd Test at The Oval in August 1946.