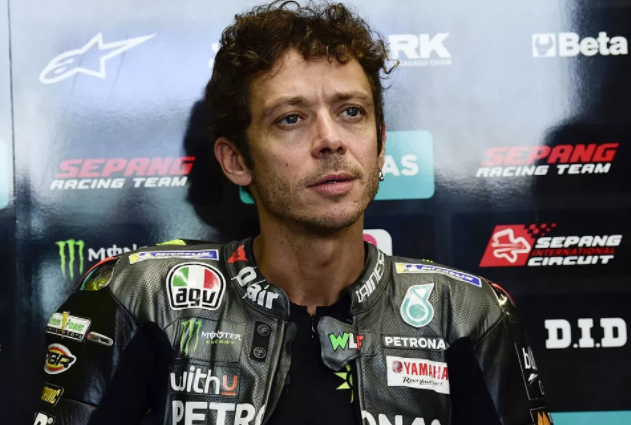 By Scott MacLean
The term GOAT (Greatest Of All Time) gets thrown around a lot; some of it justified but more often a load of hyperbole. But this past weekend at the Circuit Ricardo Tormo in Valencia, Spain marked the final race of the person with the best claim to the title when it comes to going really fast on two wheels, Italian motorcycle great Valentino Rossi who's hung up the leathers and helmet for the last time.
Rossi's remarkable career stands out for three reasons: success, longevity, and personality. His nine World titles – seven of those in the flagship MotoGP (and including one under the old 500cc rules) – are the most of anyone but only tell part of the story. Consider some of these:
Most race starts: 372
Most race wins: 89
Most second AND third places: 61 and 49 respectively
Most podium finishes: 199
Most wins at 11 different circuits (and tied at two others)
If you include his time in the 125cc and 250cc classes, it adds up to 432 race starts, 115 wins, and 235 podium finishes.
Some of that is down to his remarkable longevity and durability. At the time he entered the 500cc class in 2000 he was the youngest on the grid, when he left he was the oldest at 42. When riders are fortunate to get a decade in the topflight, he managed more than two. And across those 22 seasons he only missed just seven races, four with a broken leg in 2010 after a crash in practice and another in 2017, and two in 2020 after contracting Covid.
Rossi debuted in the 125cc (now Moto3) category in 1996, finishing ninth and taking his first race win. The following year he was champion winning 11 of the 15 races. Moving up to the 250cc class he was runner-up to countryman Loris Capirossi, and in classic win-or-bust fashion he was either on the podium or had crashed out, before winning nine times in 1999 to claim that title.
His debut in the 500cc class saw him finish second to American Kenny Roberts Jr, before emphatically claiming the last title under those rules by winning 11 of the 16 rounds. The shift to the new MotoGP regulations in 2002 saw him usher in an era of complete dominance; that year he was first (11 times) or second in every race bar one while the following season he was on the podium, with nine more wins, in every race. Even a big money move from Honda to Yamaha failed to slow him as he won 20 of the 37 races the next two years as he claimed titles for and five.
Rossi surrended his crown in 2006, losing a season-long battle with American Nicky Hayden when he fell in the final round in Valencia, and was third behind Australian Casey Stoner in 2007. But he was back at the summit in 2008 taking nine of the 17 rounds and again the following year where he won six time and missed the podium only twice, though hopes of another three-peat were ended with that broken leg.
2009 would be the last title Rossi would collect. Another big money move, this time to Ducati, was a disaster as the bike proved uncompetitive despite his unquestioned skill and he collected just three podiums in two seasons. He returned to Yamaha in 2013 and would finish runner-up in in 2015, '15, and '16, and took his last race win at Assen in the Netherlands in 2017.
All through this, rivals came and went. Firstly, with his countryman Capirossi at 250cc level and then into the main game, another – on and off track – with Max Biaggi, and a friendship that turned very sour with Spaniard Sete Gibernau. Later came Stoner with who he had some epic battles like at Laguna Seca in 2008, and moments like Jerez in 2011 where a collision between the two put Stoner out of the race; when Rossi sought him out to apologise Stoner accepted but also – somewhat brilliantly – told him that "your ambition outweighs your talent". Spainards Jorge Lorenzo and Marc Marquez are others that Rossi battled with at the front of the grid. There's been tragedy too; in Malaysia in 2011 he was one of the riders that struck a fallen Marco Simoncelli leading to the Italians death. And he himself narrowly avoided being struck at speed by a crashed bike in Austria last year.
But his success alone doesn't account for his massive popularity. Few people have as big of a personality as he, and his charisma was always to the fore – something that seemed to greatly annoy his rivals and Biaggi in particular – and you've got to be good to pull off putting your own grinning face on the top of your own racing helmet like he did. He even left racing looking the same as he came in, a gangly mess of arms and legs, a big ring in his left ear, and that curly mop of hair.
And then there's that bright yellow number 46 which he took from his father and made an iconic symbol.
Despite retiring from racing on two wheels it seems he isn't yet done with motorsport with rumours of a shift into touring cars. He'll probably go alright there; he once tested a Ferrari F1 car and lapped half a second slower than Michael Schumacher and ahead of several regulars of the time and had a handful of World Rally outings with one of those coming here.
But when it comes to motorcycle racing his place as the GOAT seems certain.
Follow Scott on Twitter