Sporting pictures of the week :- 18 November
0
Not often Welsh football gets to lead SPOTW.  Here is the conclusion of Gap Connah's Quay v TNS  match; called off due to fog.  If only such insight had existed in 2006 Super Rugby.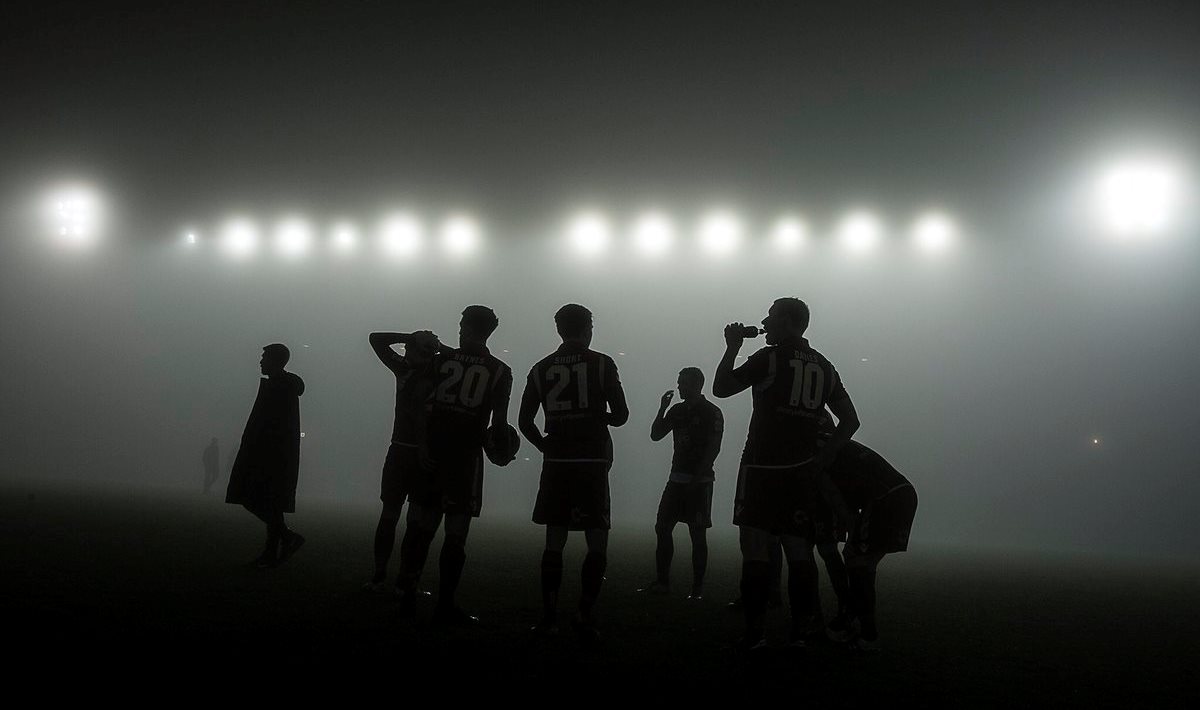 What a miserable build-up for the Pakistani cricketers before the delayed first test against New Zealand. Amongst the constant shaking and rain they did manage to don the gumboots and catch some fish though.
Build the wall, drain the swamp etc.  Following a catastrophic week in North America the USA met Mexico in a World Cup Qualifier.  Nice touch.
Arguably the result of the weekend was the Phoenix reserves win against the Master Foods Central Coast Mariners in Canberra.  Best summed up by this symbolism..
Beauden Barrett in the Fashion Quarterly magazine.  Let's hope this is not the beginning of the end.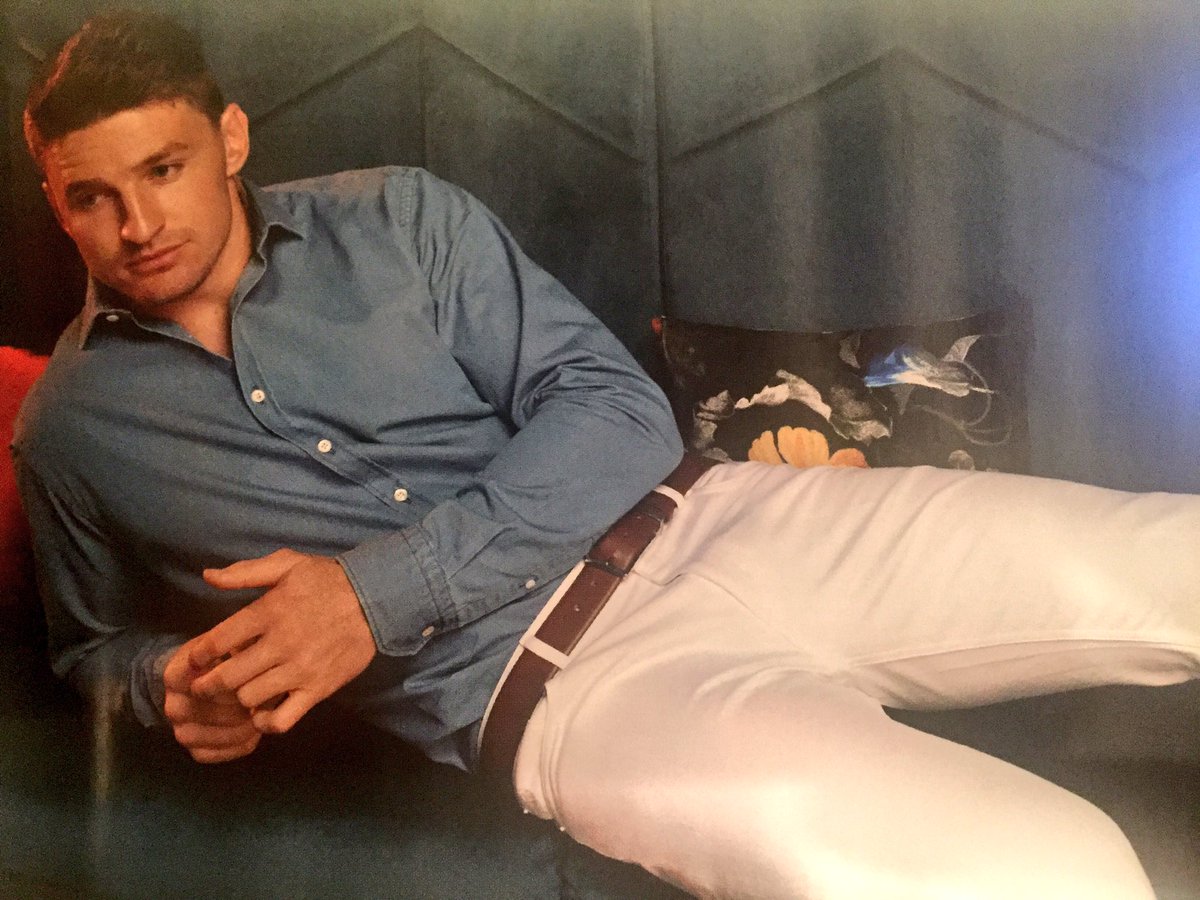 Alistair Cook in India.  Another day, another promotional activity, another random award.
On the field the bigger problem has been getting the dogs out of there.
Feel Good Corner.  The Maori All Blacks paid tribute to the recently departed Anthony Foley before their match at Munster.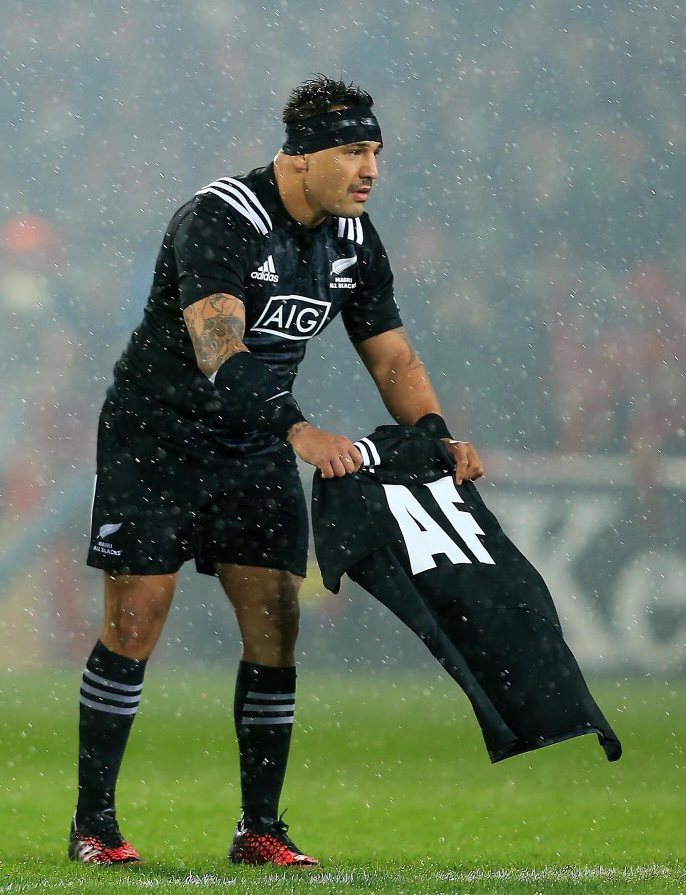 The Kiwis are lapping it up; performing a haka in the Liverpool FC training base of Melwood.  In the canteen, naturally.
Meanwhile Sir Mad Butcher was engaged in conversation; presumably about sausages.
David Warner's week in one picture.
Actually, Boof Lehman's week is probably captured better by this.
Callum Ferguson's brother; the real star of the Hobart horror show over the weekend.  The guy flew from London to watch his brother get run out via the reserve keeper.  It was great, but he had to walk out.  The Rod Marsh lookalike father seems to have taken it more in his stride.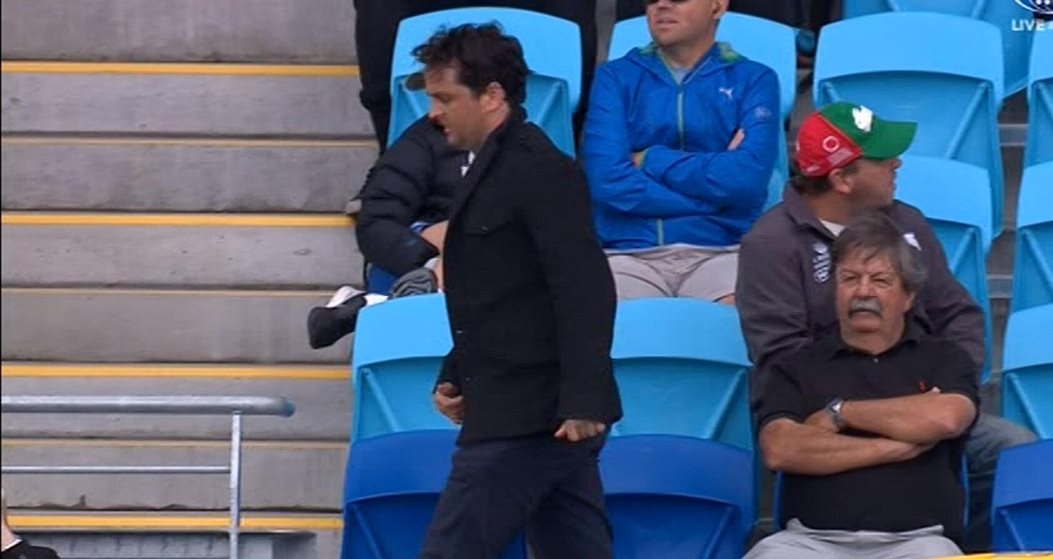 The best thing about what happened in Hobart however was the punditry from a usual suspect.  He gets paid for stuff like this.
Let's get it on! Round 2, Aust vs SA. Wickets looks pretty good to me. Win the toss and bat.@wwos pic.twitter.com/zGJO2XUnlZ

— Michael Clarke (@MClarke23) November 11, 2016
The reintroduction of cricket around the world.  From a bitter November Saturday at Macleans college.