Sporting pictures of the Week :- 22 August
0
How very English.  Club rugby returned over the weekend behind closed doors.  But the ballboys were still instructed to respect the kicker.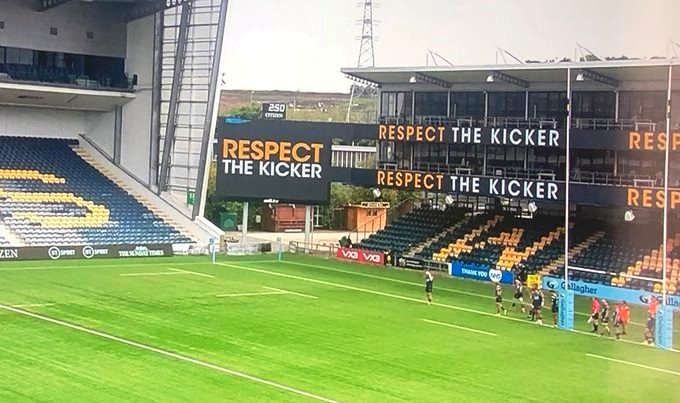 Meanwhile in Glenmark some people went to lengths to make sure they didn't miss out.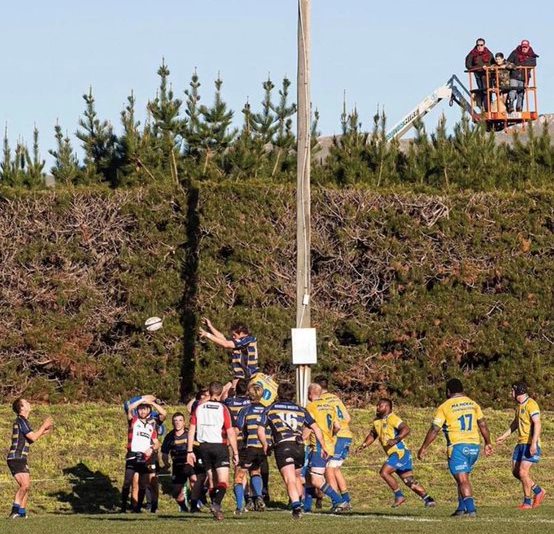 The Caribbean Premier League also started this week.  In Trinidad some of the cutouts looked to be quite similar to others.
The Kings XI Punjab squad has assembled in preparation for the IPL.  Masks, gloves and even goggles in place.  Social Distancing not so much.
They shouldn't really have to, but the NBA sent out an important message during the week.
Borussia Mönchengladbach in a pre-season camp.  Or is that training?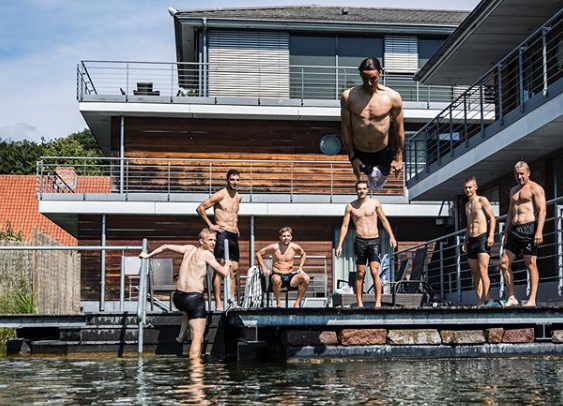 Cricket from around the World Corner.  Mumbai, India.
WARNEING.  His bubble.
From the Archives.  Ronnie O'Sullivan in 2001.  Only a snooker player would place shoes so carefully.