Sporting pictures of the Week :- 24 May
0
Cricket World Cup corner.  Kane Williamson; why are you looking so awkward here?  And nobody messes with Virat's personal space, and his own chair.
Flashback to the corresponding photo in 2007.  When Bermuda captain Irving Romaine turned up in Bermuda shorts.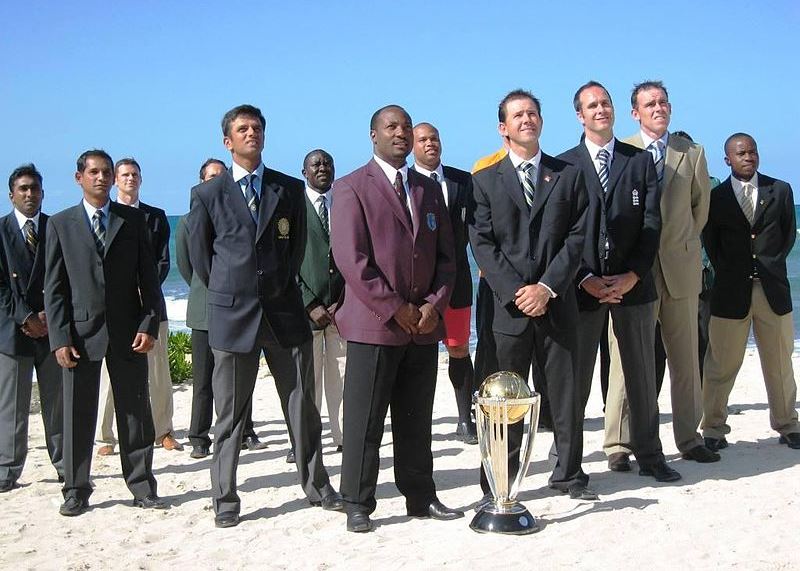 It seems like the stuffed kiwi / NZ cricket team link is acceptable again.  Don't look too closely to see who's cribbed a step back for the photo.
Careful with those teeth Big Show.
But, hey, don't forget about the umpires.
Downtown Nottingham.
What's this?  It's the RoboCup Asia-Pacific Invitational tournament in China featuring 107 teams.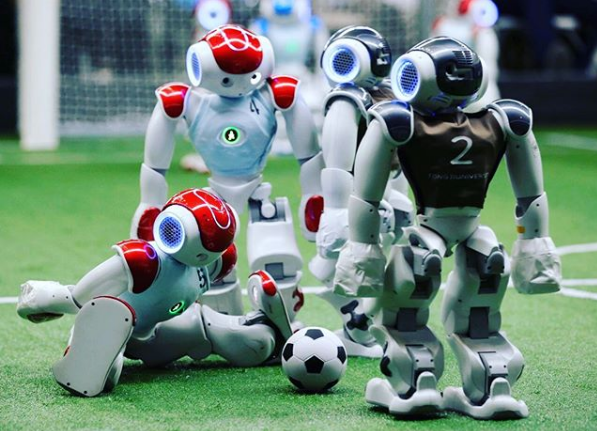 The A-League final.  Just look at those haircuts.
Here is some kind of X-stunts thing going on above the Melbourne sky line.
Deontay Wilder reinforcing the feeling that, just maybe, boxing hype is eating the hand that feeds.
From a college baseball game in the States.  Are they hair rollers or are they cans?
Fantastic article / ad combination placement in The Press this week.
RIP Niki Lauda; what's in that bottle?