Sporting pictures of the Week :- 25 October
0
It is Sharjah, it is cricket, but long live the meme.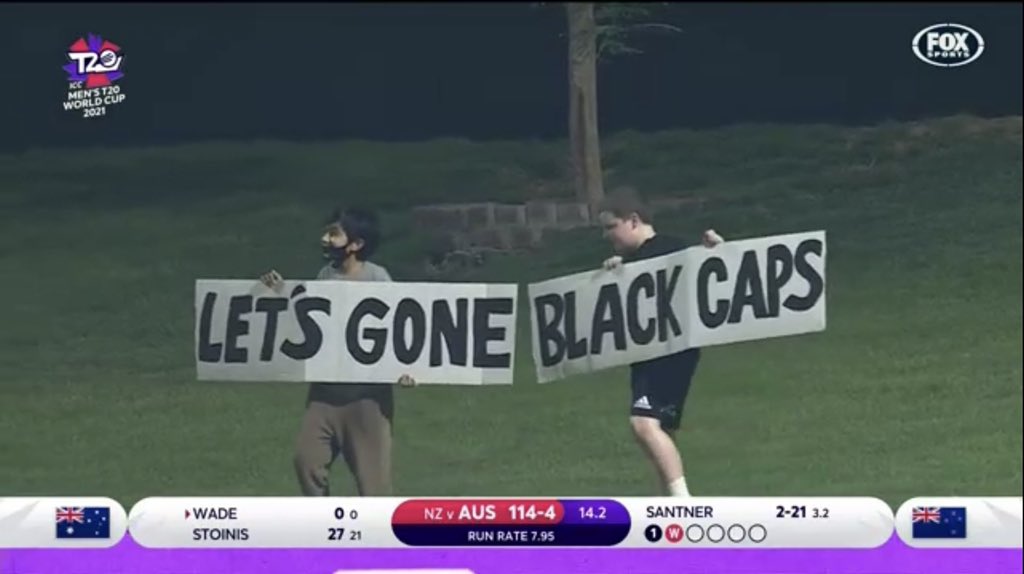 Newcastle United corner.  They have just been bought by the kingdom of Saudi Arabia, and the questionable back story.  Some are not happy.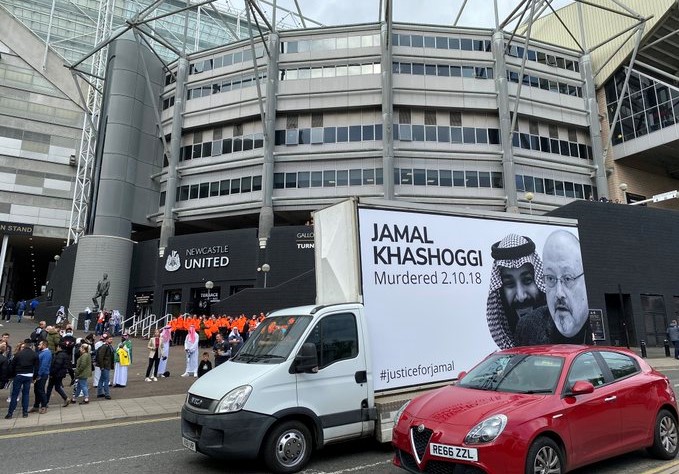 But Arnie is onto it.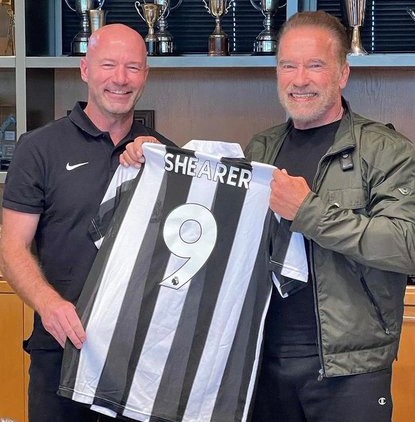 The World T20 comp is underway, but what have they done to Glenn Maxwell?
It seems more important to get the names rather than the numbers in order.
Jordan Pickford comes prepared.  Stats of West Ham penalty takers history in case it came to that.
Just another day at Borusia Dortmund.
From the archives.  South Africa's Jock Cameron is carried off semi-conscious after being hit being the left ear by Harold Larwood at the end of the 1929 Lords Test.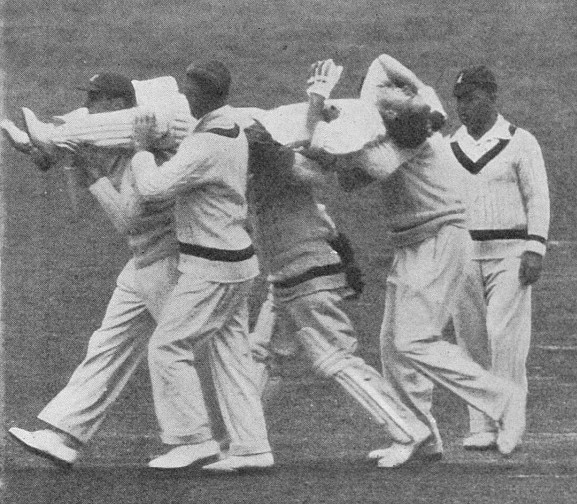 Football from around the world.  Iran.