Sporting pictures of the week :- 25 September
0
As far as sporting Opening Ceremonies go, last weekend's Rugby World Cup one was not too bad.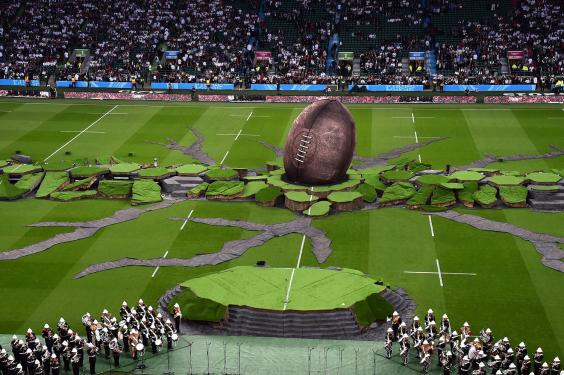 Introducing …. Jacques Burger of Namibia.
Of course the highlight of the first week was Japan's upset over South Africa, and the unbridled joy on the faces of their long suffering fans.
They seem to have acquired some fans along the way when they backed up four days later to party it up with the Scots.  The "WAX ON WAX OFF" line seems a bit cryptic though.
It was a bit tougher for Argentina's Agustin Creevy though.  The injury recovery session following the opener with the All Blacks made even tougher by that carpet.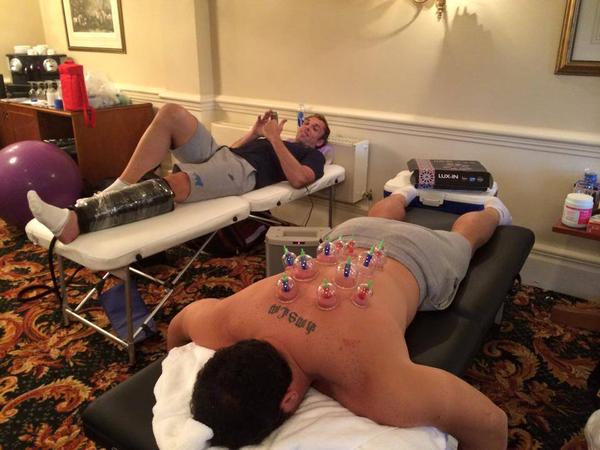 An Art House shot of some All Blacks on the Tube.
Are Ireland getting just a little bit ahead of themselves?
Once again, it has not been an easy week for Brendan Rodgers.  There is no doubt he can dance though.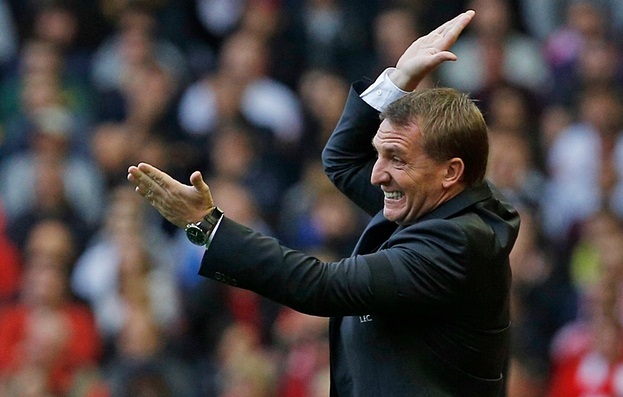 Do Not Adjust Your Set #1.  Bayern Munich's Robert Lewandowski had to wait until halftime before coming on in a Bundesliga match during the week.  It went quite well once he came on though.
Do Not Adjust Your Set #2.  Apparently Ice Hockey great Wayne Gretzky is a Tottenham Hotspur fan.  But it is really hard to find good proof readers when you're making a special shirt to present to someone famous as a photo opportunity.
Speaking of sporting kits, look at all the options you have when choosing a Warriors jersey at Sky City.
You can never have too many pictures of The Oval on an autumn morning.
Henry Blofeld turned 76 during the week.  He's still got it. Bless.