Sporting pictures of the Week :- 27 July
0
The What Steven Adams and Trent Boult are up to in their holidays corner.  In one photo.
When the marketing Department doesn't talk to the Coaching Department.  Tickets for this week's Super Rugby Super Rugby semi-final showcasing a player who didn't make the final 23.
When the Marketing Department has too much power.  The New Scarlets kit; with 18 different sponsors' logos.
The Rugby Sevens World Champs over the weekend.  An alternative take; here's three-try hero and world champion Michaela Blyde some guy from the Chiefs.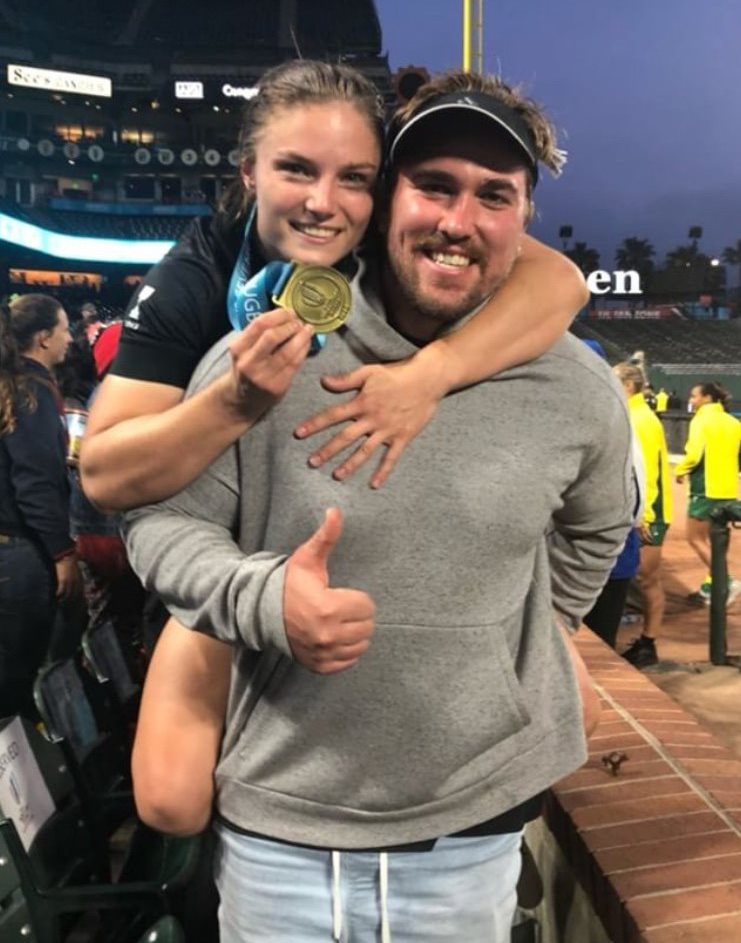 This post match photo of Kurt Baker and co has been everywhere but is worth posting simply for the look on the face of the guy to Baker's right.
The Iceland cricket team is currently touring England.  And if that's not strange enough, some deer assemble in the covers.
Washington Capitals' TJ Oshie, and his day with the Stanley Cup.
South Korea v US in the women's team foil at the Fencing World Championships.
Lake Balaton, Hungary, and the 50th annual Around the Lake race.  The real City of Sails.
From the archives:  The England cricket Hall of Fame from the 1980s era.  But why is Graham Gooch dressed like an Australian?