Sporting pictures of the week :- 28 August
0
The World Athletics Champs.  No, this is not the hop skip and jump; it's the 400 metres heats.
Which is a Segway into the moment when Usain Bolt got chopped down from behind by an uncoordinated cameraman.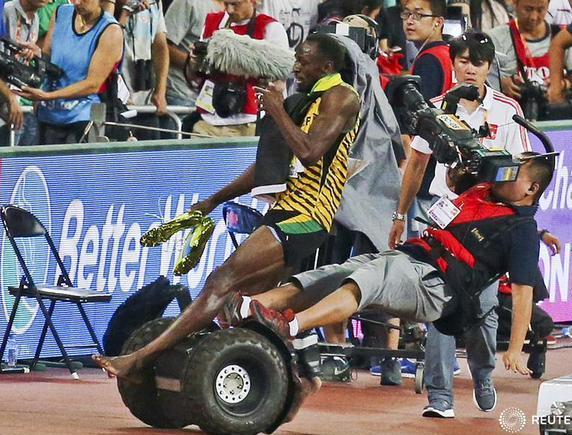 Aw bless; after all their troubles in the past, Joe Root and Davey Warner have made up; friendship bracelets and all.
But Davey, Joe likes Adam Lyth more.
Some may argue that Peter Siddle, and that banana obsession, isn't really all there.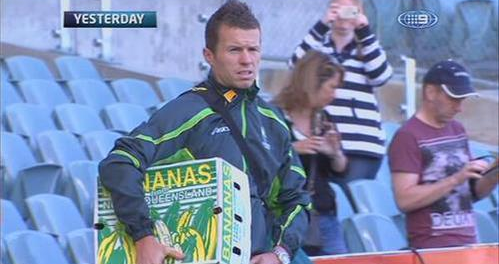 Australia rugby is weird.  This is their NPC; Sydney Stars v North Harbour Rays.  For a start there is the state of their jersies.  Then there is this odd tradition of shaking hands before the first scrum.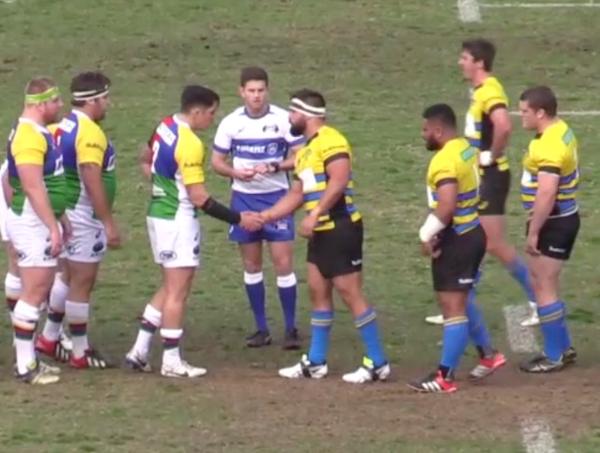 Why shouldn't a Wycombe Wanderers ball-bot join in on a team celebration anyway?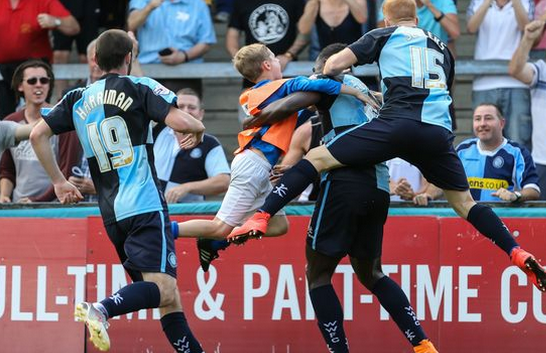 Infamously irritating golfer Ian Poulter must get bored easily.  Does he really need all those red sports cars?
Meanwhile on golf.  The Golf Channel is allowed to make mistakes, but to get 0 of the 10 flags right in this graphic is a bit special.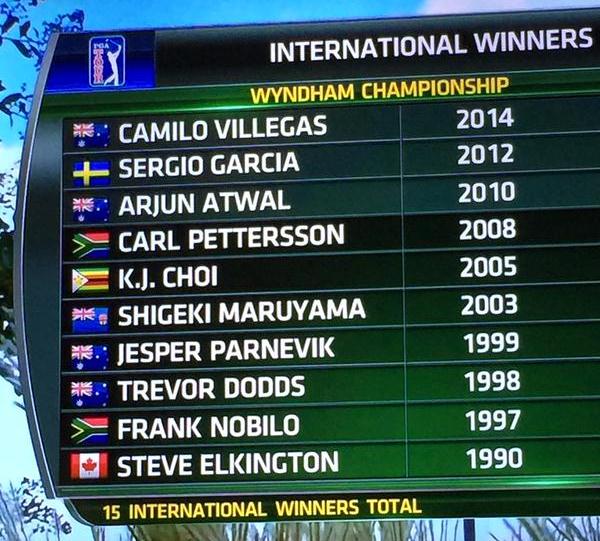 From the archives.  Steve Finn back in the days when he was a mere mascot for Watford FC.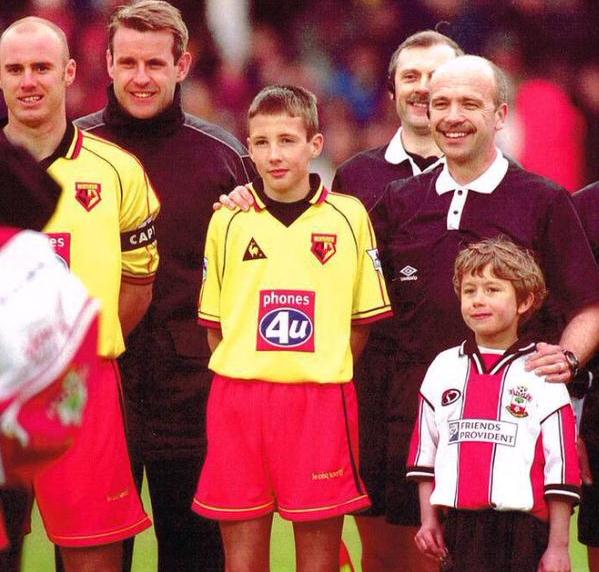 What's Brett Lee up to these days?