Sporting pictures of the week :- 29 April
0
Shane Watson, the IPL, promotional kitch, karaoke, and that Titanium song.  What a perfect blend.  A duet with AB De Villiers's wife completes the picture.
Meanwhile in England the County Championship is underway in Derby.  Good time for the cable-knits.
If you are an Argentinian prop pretending to be attending a family matter back home it's probably wise if you do not turn up at a party in Vegas with Zlat & co.  Just a thought.
Awesome.  It's less than 100 days to go until Rio Olympics time, so it is team kit unveiling time.  Here is Boney M Germany side in their uniform promo.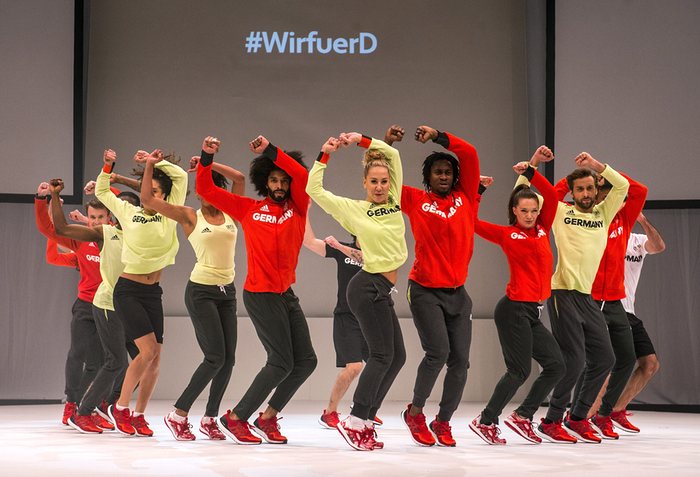 And a reminder of the sports we are likely to see.  Fencing in the Star Wars era.
Dearly beloved; we are gathered here today… The Minnesota Wild NHL team home ground paid a special tribute.
In case you missed it, the Hillsborough inquest verdict came out during the week.  St George's Square in Liverpool marked the occasion.
From the archives.  A Schmeichel family photo from the 1990s.  The little one could well be part of a Premier League winning side this weekend.