Sporting pictures of the week :- 30 September
0
That Steven Adams.  Making friends wherever he goes.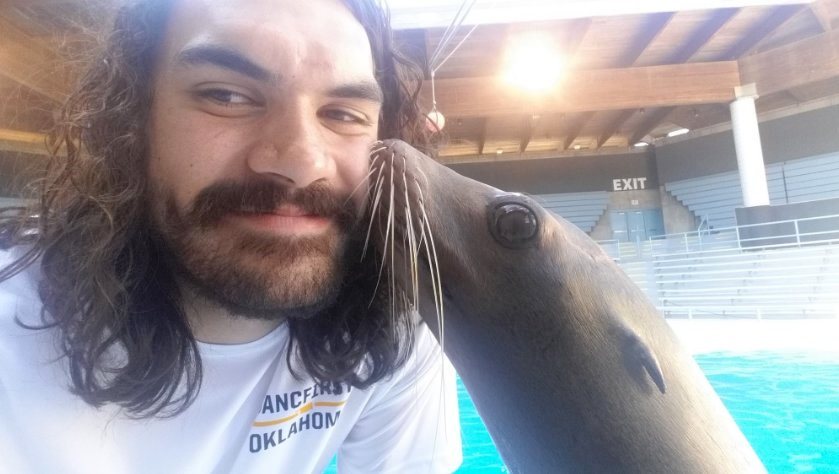 So farewell then Sam Allardyce; the 67 day manager of England.  Let's see what they're saying about me on Social Media.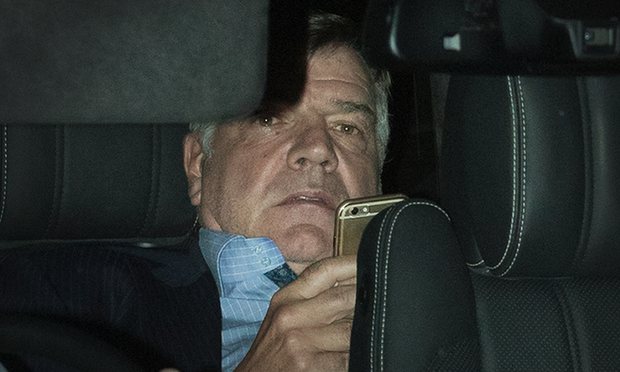 Rafa.  Newcastle United scored 2 goals in added on time to beat Norwich in the Championship.  But there is something physically improbable about this celebration.
They twisted the grass at different angles and bingo; there's David Ortiz's image woven in the field at Fenway Park.
Central Districts team are in camp.  Paint balling.  Apparently the blue team won; spot Jesse.
Not a bad place for the New Zealand cricket team to have a few throw downs in Kolkata.
Some former wicket keepers getting together to spin some yarns. John Murray (Eng), Dujon, Rod Marsh, Bob Taylor (pissed?), Boucher, an arsehole, Allan Knott and Ridley Jacobs.  All of them looking as you would expect; particularly Knott.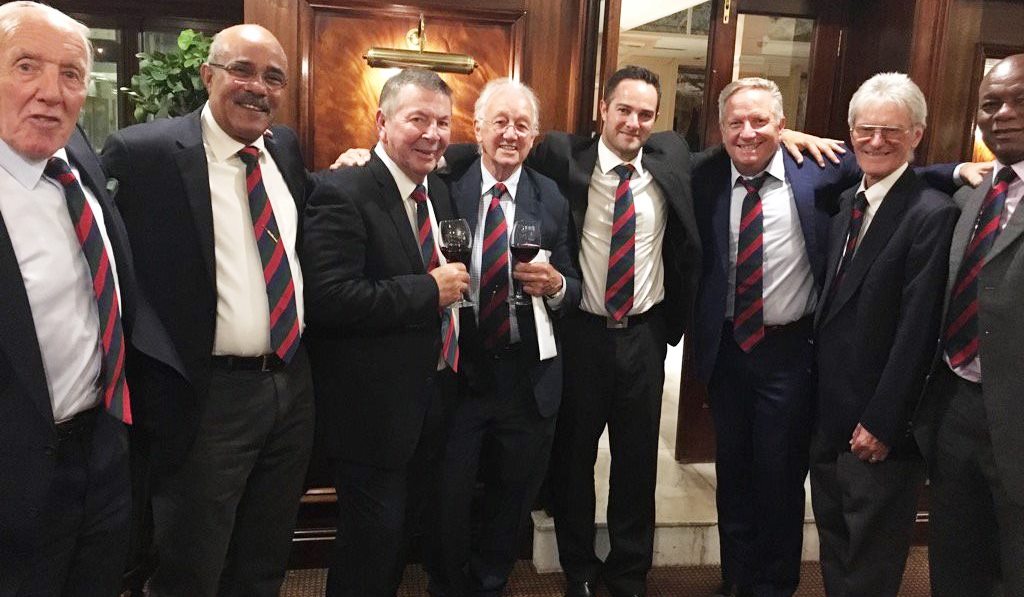 The complicated post-Brexit world rears its head at the Ryder Cup.  You get fans wearing Union Jack suits, then those with EU suits.  United only by the ghastliness of their attire.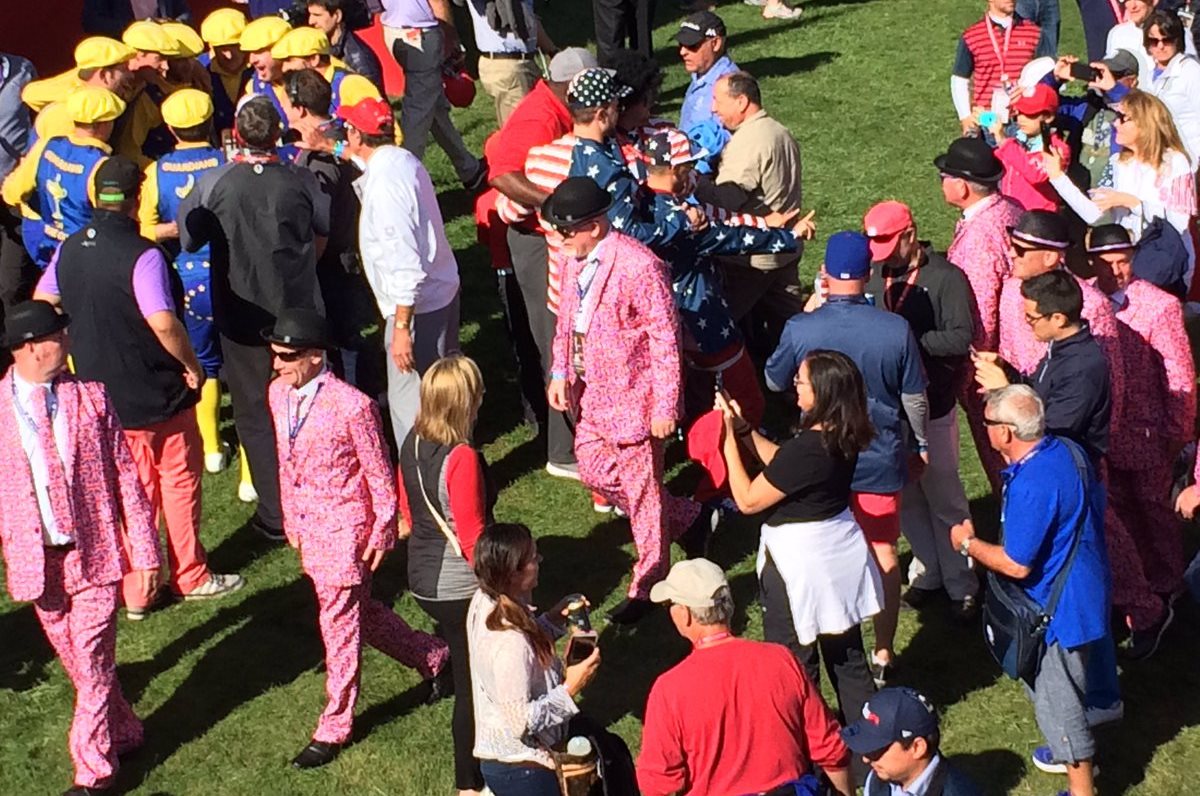 RIP Corner 2016.  In a depressingly common feature. Young Marlins pitcher Jose Fernandez died over the weekend in a boating accident.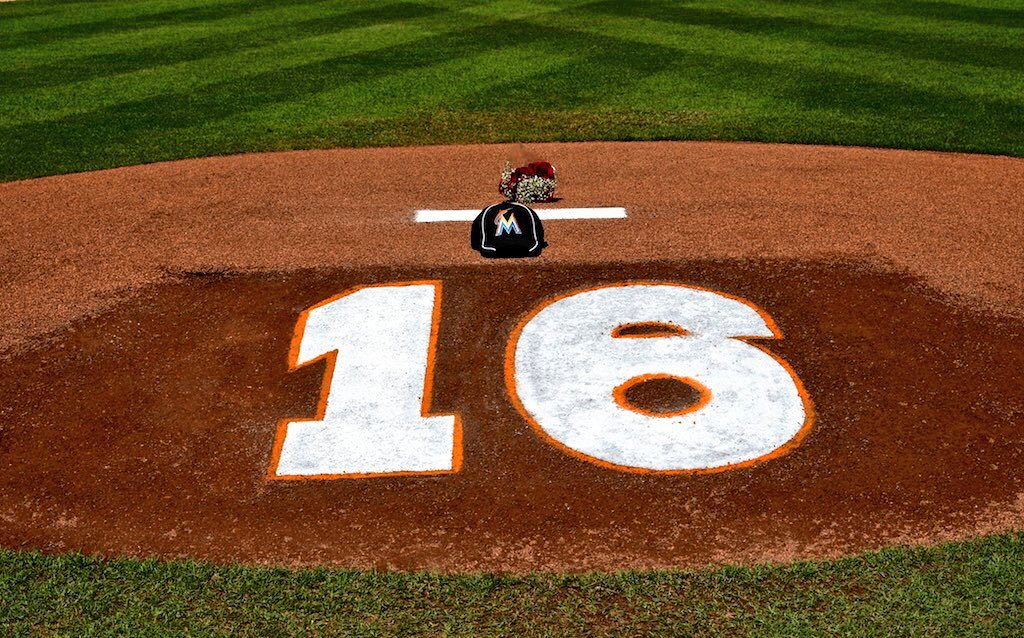 His team mates later in the week did the right thing, although I must have made the commentators' job tough.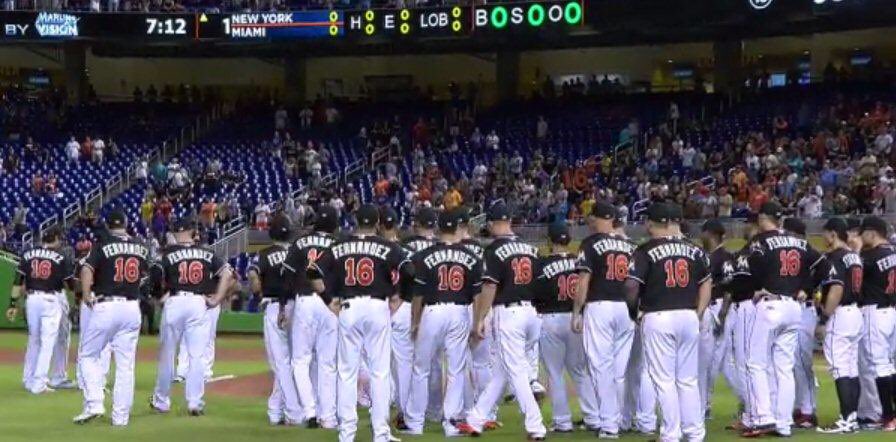 Tangles.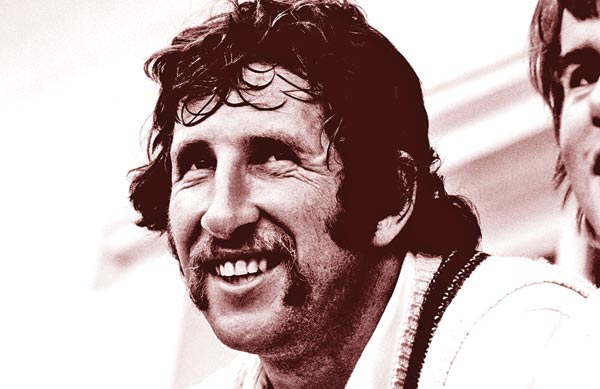 And Arnold Palmer.  Here with Bob Hope.