Sporting pictures of the Week :- 5 May
0
The return of heavyweight boxing to the realms of credibility. Occurred in London last weekend.  And Klitschko turned into a giraffe.
A day at Headingley watching cricket.  It's pretty hard to do that without a Star Wars lego kit.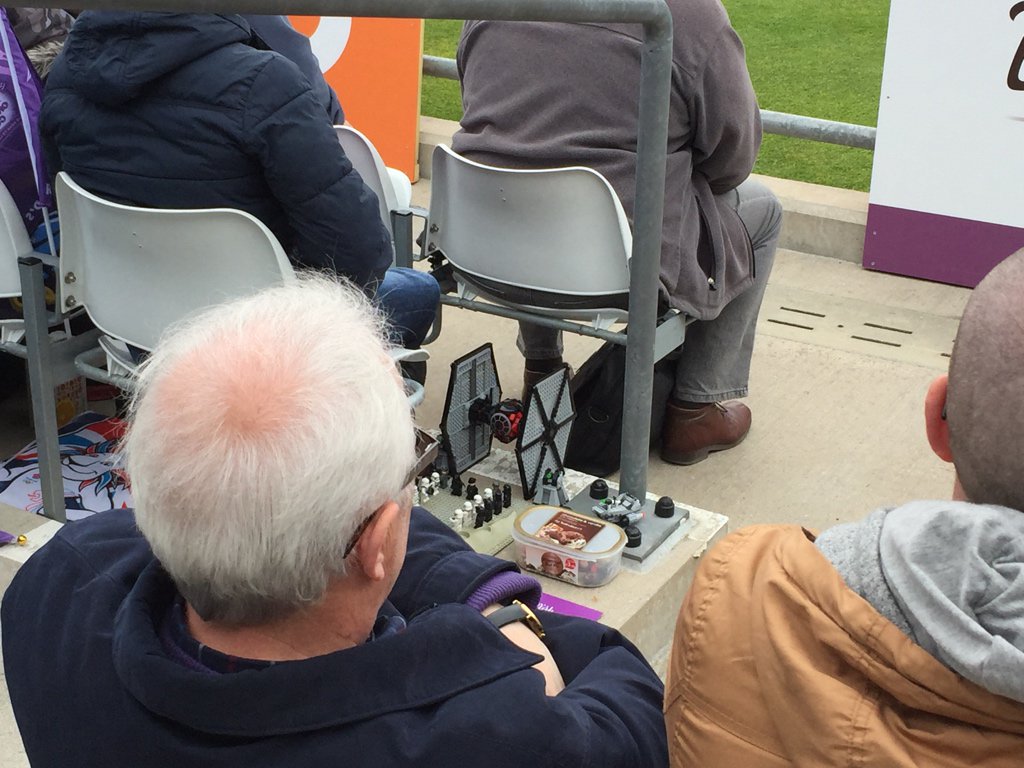 Ben Stokes taking it easy after a match-winning century in the IPL.  Did you know he was born in New Zealand?
Or perhaps he was worn out after reading and signing this.  The next person who represents England in cricket will be the 677th person to do so.  And he will have to read this piece of cringe first.
At least he will have this reassuring and natural looking team mate when he does so.
24 hours ago this may have been an historic photo with all the rumours flowing around.  And people would have wondered just how sharp those scissors were.
The Kiwi rugby league team official photo.  Jesse Bromwich isn't big on the team's monochromatic boot policy.
Meanwhile, happy times at Mt Smart Stadium.
Posted without comment.
Halftime entertainment in the Steel v Mystics netball match over the weekend.  Who are these people, and what are they doing?
Something different; Lofoten Islands football ground in Norway.