Sporting pictures of the Week :- 6 October
0
Olivier Giroud preparing for an interview on French TV.  Attention to detail.
The Wallabies also looked pretty pleased with themselves after the draw.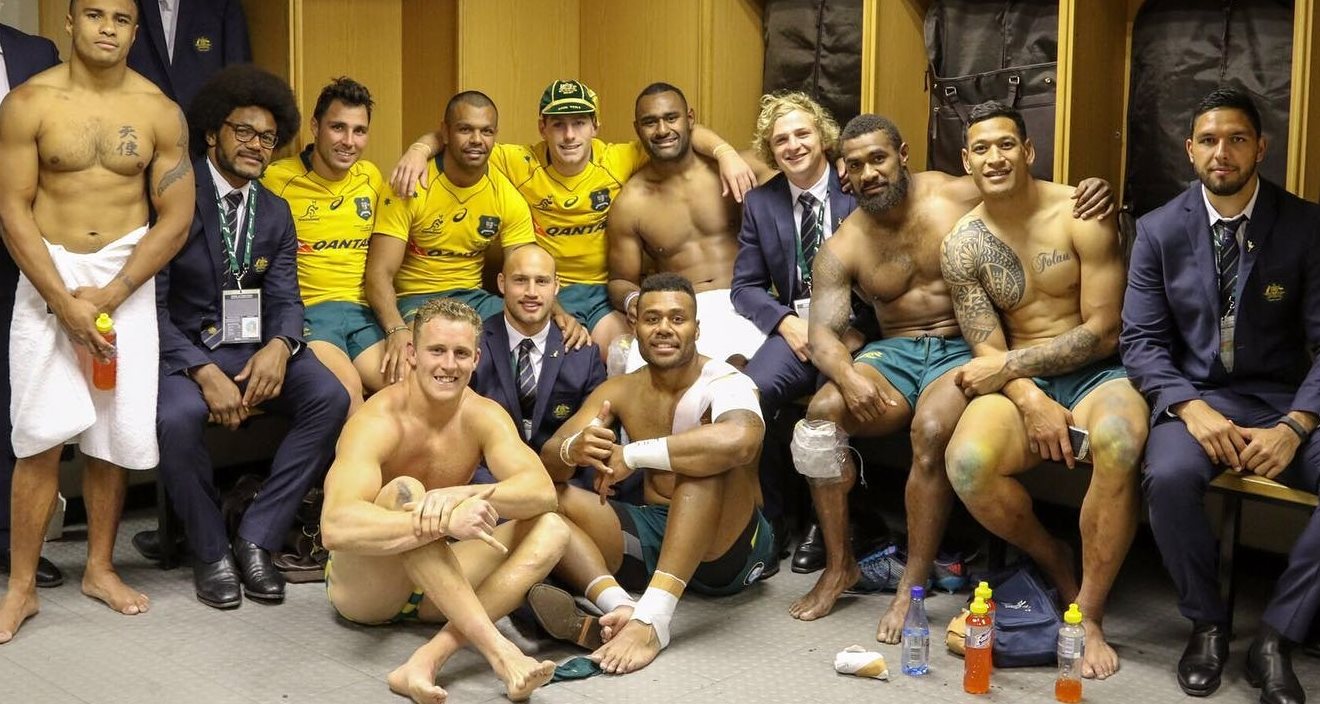 Ekaterinburg Arena in Russia needed to meet the 35,000 capacity rule for World Cup…so they extended 2 stands outside the stadium.
Have we got a wind tunnel on our hands?
The victorious Melbourne Storm arrive home wearing their special victory t-shirts.  They always get them made in advance, so what happened to the Cowboys' shirts?
Yorkshire Cricket Club do their Mad Monday thing as a tribute to Ryan Sidebottom.
And so it begins.  Peruvian fans at midnight welcoming their team to Buenos Aries for the much anticipated World Cup qualifier.  Note these are not local fans going out to cheer on their side.
It's tough going on the NZA cricket tour of India.  Maybe Colin Munro is not a huge fan of the ice bath.
Wait; what's Son of Grant doing with Warnie?
Politics and Sport do mix corner; and there is a lot of it.  First of all; MCG before last weekend's AFL final.  Make of that what you will.
The message was so much stronger than the music.
Due to the police being too busy koshing people about the head over the Catalan independence referendum, Barca's game against Las Palmas at Nou Camp / Camp Nou was held behind closed doors.
The Black Ferns had a Victory Parade in Wellington during the week.  And they did it as coalition talks were about to begin, so of course they had company.