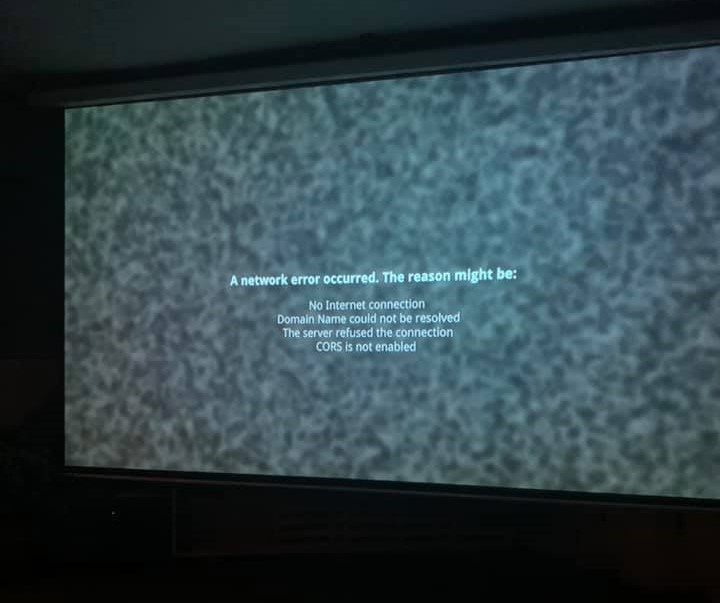 By Hamish Girvan
The exit of New Zealand from the Rugby World Cup last weekend will provide Spark Sports customers another opportunity to exclusively watch another All Black game – albeit the 3rd and 4th playoff game  – and no doubt another plethora of complaints about the service not working.
Yes, there are a number of New Zealanders whose internet is not up to it in terms of live streaming and these customers know that – they are the 40K homes (mainly rural based) that do not have the broadband infrastructure to stream the Spark Sports or many other streaming services however there are also a number that "think" they have the capability but struggle with various home set up issues. And that's the important point – everyone's set up is different. Its these people that the New Zealand media have made 'breaking" stories about.
Streaming content is the future whether New Zealanders like it or not. And there will be no doubt a lot more pushback on this. Spark Sport picking up the rights for Domestic Cricket from 20/21 season has again changed the landscape, alongside the Rugby World Cup being another mainstream sports event to go online only. Fans of the English Premier League have had to stream games since 2013 so its been nothing new to them.
Once the Rugby World Cup started both New Zealand's main news outlets were quick to the mark reporting customer issues and basically relying on frustrated users social media posts as the basis of their stories. The "yelling" posts (yes people yell on social media) mainly demanded that the Rugby World Cup games to be broadcast on free to air TVNZ as soon as the first buffer appeared.
Spark Sport only activated this clause once for the second half of the All Blacks v South Africa match, which was always going to be one of the highest demand in terms of matches due to both the competitiveness factor and also the 9pm kick off on a Saturday night. Spark Sports duly rectified the issue and refunded those impacted.
Both Stuff and New Zealand Herald were still quick off the mark with a breaking story and headline at every opportunity. The majority that never had issues were never considered which makes you wonder what these outlets agenda was. It would be assumed both outlets had to pay Spark Sports for video highlights for their websites and perhaps at a price they were not use to. Who knows ?
An email to Stuff in regards to the balance of their articles along the lines "Where were the positive comments and feedback ?" Some nights two stories would appear. The streaming apocalypse is near was the tone. Odd that whenever other technologies go down there is never a "Breaking" story
The response from stuff was thus:
I don't agree the story is unbalanced.
The headline reads: Spark Sport: No issues our end, and the opening line to the story details how the streaming provider says it had no issues with its platform. Further, in the story Spark points out as you do – "The parts of the streaming journey that we are responsible for are working well, but that's not to say that there aren't a small minority of people having a poor experience," she said.
And further, the story notes:
"There was a very small percentage of customers with individual issues relating to their broadband connection, in-home set up or devices."
The spokeswoman said the company had visibility of the streaming chain until it entered people's homes. 
"What we can see is that all parts of the chain was running smoothly but what we have found is when there are people with persistent issues, in pretty much all cases there has been a poor quality of Wifi or they are using a device that is struggling to process the data."
And:
During home visits Spark representatives found issues were relatively simple to resolve but required some tech know-how, the spokeswoman said. 
"But it is something that is out of control of stuff that Spark and Spark Sport directly controls," she said.
Spark clearly had fair, and prominent, hearing in the story and most of the story is Spark's comment. It is not unbalanced.
There is clearly high public interest in the streaming of the rugby world cup and Spark's performance particularly since this was a popular match, a quarter-final for the All Blacks.
So where were the positive posts from actual customers– were Stuff missing the point ?
And then oddly a few hours later this
Everything is OK then.
Spark have by all accounts have 186K customers with a RWC pass so if that many were having issues surely there would have been cutovers to TVNZ as promised more often. The complaints did not apply to buffering however the camera angles (a RWC feed common to all counties) the commentary team (to think Justin Marshall is never vilified) and the ads during halftime. God forbid the content holder tries to recoup some of the cost
Cricket fans have over 12 months to get ready for their domestic fixtures to be broadcast online and based on experience they should get their house in order now. There is no TVNZ fallback "if things go wrong" so yelling "PUT IT ON DUKE NOW" will not work.
The main media outlets should possibly get their house in order too and realise the landscape is constantly changing – maybe a story on New Zealanders not adapting well to change could be more beneficial.
This week's 3rd and 4th playoff game will still attract the ardent rugby fan and as it's a game no wants to play in so maybe the clickbait stories will not provide as much traffic either.
Disclosure: The writer has a Spark Sports subscription and a RWC pass but is not a Spark Broadband customer.
Follow Hamish Girvan on Twitter