Last weekend non-league Lincoln City beat Premier League Burnley to make the quarter finals of England's FA Cup; a feat not achieved since 1914.
The Romance of the FA Cup was alive. But wait; there's more non league Sutton played Premier League heavyweights Arsenal two days later. Could this happen again?
What made the Story of Sutton even more romantic was the state of their reserve keeper; 45 year old Wayne Shaw. Here he is before the match hoovering out the dugouts.

And here he is at half-time, in the club house engaging with the fans. You don't get romance like that at the big clubs.
And go on; look he's eating a pie during the second half. We can all relate to that.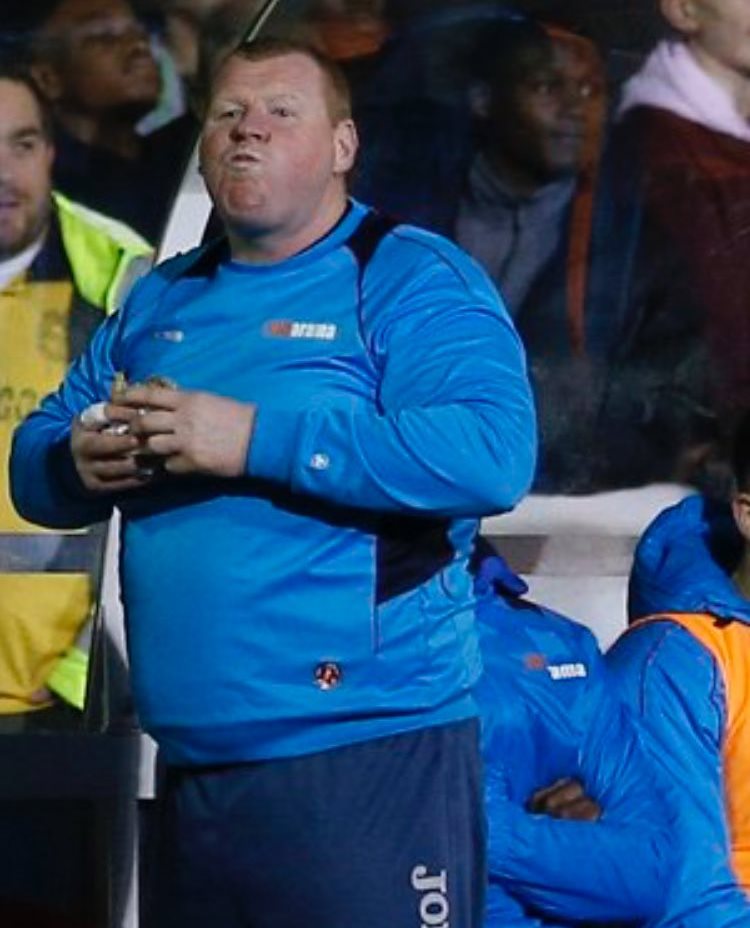 It's even captured on video.
Not all heroes wear capes pic.twitter.com/xCwtUpMgax

— Nick Eltringham (@nick_elt) February 20, 2017

But look at this, fancy Sutton's new shirt sponsor (as in the last couple of weeks new) Sun Bets offering a bet option like that just before kick-off. And fancy that ended up happening, and the cameras catching it.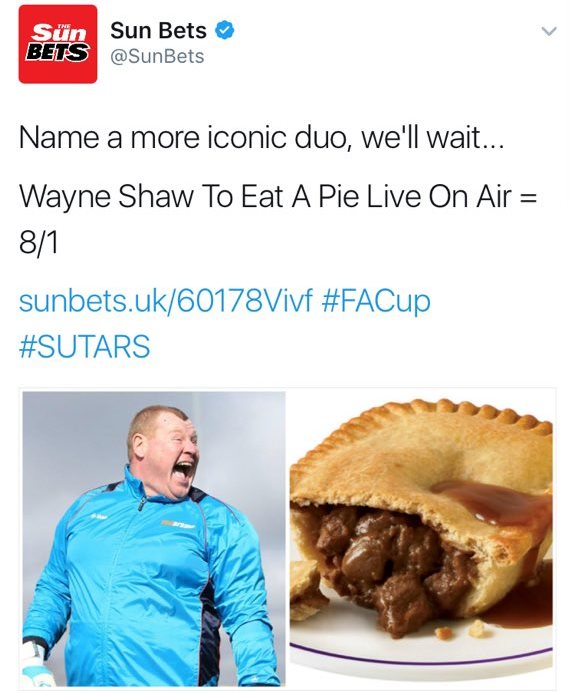 There is that old adage about when something seems too good to be true…. Even when sport appears to be at its most romantic there is always some shark circling to make a quick buck out of it.