The FA Cup Final Preview
0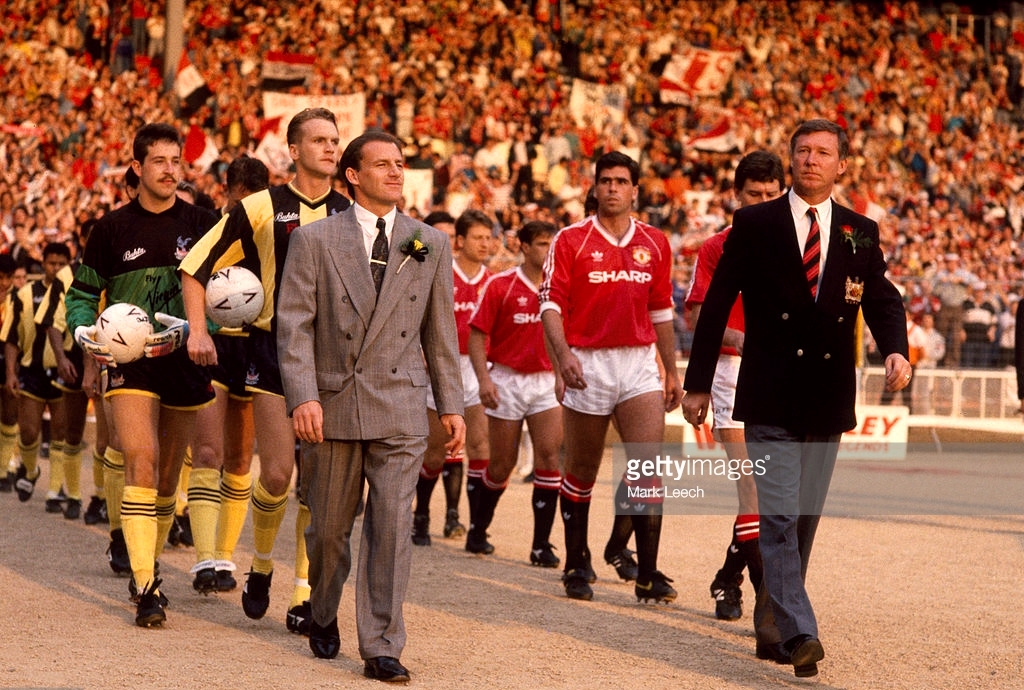 By Martin Hearnden
The 135th Cup Final will be played out this Saturday at Wembley Stadium between 2 slightly unexpected teams, Crystal Palace and Manchester United. This event was once the most eagerly awaited on the English footballing calendar; unfortunately it is now somewhat diminished in importance although both sets of fans will certainly "be up for the cup!"
The Cup Final would once dominate the end of season landscape with finals and some winners remembered much more easily and fondly, than the winner of the League. It could be a romantic, controversial and altogether special occasion. Indeed these two sides met in the Final in 1990 and played out an enthralling 3-3 draw. A repeat is unlikely.
Neither side has enjoyed particularly successful seasons thus far. Palace started the season very well but the patented Pardew New Year slump saw them win only twice in the league in 2016. They always had just enough points to avoid being drawn into the relegation scrap. The Cup has proved a welcome distraction with 4 wins against Premiership opposition deserving of a final appearance. Their first major trophy is tantalizingly close.
Much has been made of United's poor season with the full weight of their 5th place finish squarely on the shoulders of their Manager, Louis Van Gaal. A Cup win will possibly/probably have him see out his 3 year contract much to the anguish of the fans and amusement of the rest of the footballing world. Like Palace the cup has proved to be the season's positive development and the first trophy post Sir Alex is a powerful incentive.
Like a lot of sides in the Premiership, Palace set up with a firm base, look to load up in the middle and hit on the counter. The forwards Zaha and Bolasie are key to this approach and will be a real handful. Zaha particularly will be keen to get one over United, where he never flourished. Cabaye provides the midfield flair with Aussie Mile Jedinak a strong assistant. Scott Dann shores up the back of a competent side maybe short of flair, Zaha and Cabaye accepted, but big on endeavour and work rate.
United have been very hard to fathom. Often very sound against the so called better sides, they have really struggled against the lower reaches of the division. The key men will be De Gea, Smalling and Martial. Rooney has dropped into a deeper role and indeed found form of late. Marcus Rashford is thus far making every post a winner at this level and looks a natural. The downside? Fellaini will be free of suspension on Saturday and must be very likely to play.  A recent adoption of yet another system has seen a 4-3-3 come into play and the side looks relatively comfortable with it. Maybe a positive sign for a side very short on positives this season.
So, who wins and why? United will be favourites and so long as they actually try and seize the occasion and dominate proceedings their fans will be confident. They will dominate possession by 70-30% but as always, the key is how you use it. For Palace, they will soak it up, flood the middle and look for that quick counter. If they take a lead it will get very tense amongst the United faithful as unlike their predecessors in the red shirt this team does not see falling behind as a mortal insult. They just look tentative and a bit clueless.
I am going United 2-1 (their 12th win and back level with Arsenal) but if Palace knick it (their 1st) good on them. The first football I ever saw was at Selhurst Park, the celebrations will be spectacular.
Follow Martin on Twitter