By Stephen Gallagher
THURSDAY: South Sydney Rabbitohs V Saint George Illawarra Dragons – ANZ Stadium – 21.50NZT
These two teams met earlier this year, in an infamous clash which saw mathematician Greg Inglis shoot for a field goal down by two points in the last second of the game.
The Rabbitohs finally picked up a win last week, and the Dragons snuck in to the 8 with a famous golden point victory.
The Rabbitohs forwards have been going backwards this year, and this match is a game where they need to assert their dominance. The Dragons will try their best to bully them back in to submission.
The key players need to deliver. Safe to say both sides were lucky victors last weekend. Reynolds and Inglis have been quiet, and Marshall's form in the Red V has been described as "poor".
The game is going to be decided by the start. The Dragons have to get in Souths red zone and convert, and Souths have to do the same.
TIP: South Sydney to win 1-12.
FRIDAY: North Queensland Cowboys V Brisbane Broncos – 1300SMILES Stadium – 21.50NZT
Oh here's a game!
The Cowboys at home are wanting to be strong, but is there anyone that can rope in the flash Broncos?  Undoubtedly the team of they year through 10 rounds – their whole team are in form and seemingly indestructible.
The Cowboys have the recipe to disarm this Brisbane team – but will they be able to?
The Broncos are running riot – scoring tries at will from all lengths of the field. I don't think I have seen a more inform halves pairing than Hunt and Milford in a long long time.
North Queensland are the side who never panic, no matter the situation (See NRL Grand Final 2015) and have the belief that no matter the time left on the clock, they can get it done.
I think it starts with the defence. The Cowboys have been soft close to their line at stages this year, but they can not afford to do that against Brisbane. If their forwards aim up and continue to pressure the Broncos backs – it could be a tight tight finish.
TIP: A late Cowboys try seals the deal. Cowboys 1-12
SATUDAY: Wests Tigers V Newcastle Knights – Campbelltown Stadium – 17.00NZT
These two met earlier in the season, which led to Newcastle securing their first win of the season.
After being humiliated by the Sharks last week – they have to do something to turn this form around. They're easier to beat than the bye, and softer than fruit jubes.
The Tigers this season aren't much better to be honest. I've been waiting for them to come back to their round 1 and2 form, but nothing has come close. They aren't' getting close. Their halves are letting them down, and the forwards aren't going forward.
So there's going to be one of two things likely to happen in this game.
1) A 12 try end to end match where defence is insignificant
2) A lowly 12-10 scoreline where errors are higher than the scoreboard.
Here's hoping it's the first point.
TIP: Wests Tigers will open the scoring through Aaron Woods inside 10 minutes, and win it by 1-12/
New Zealand Warriors V Canberra Raiders – Yarrow Stadium, Taranaki – 19.30NZT
I am lucky enough to be attending this match, and I am looking forward to seeing this game play out in New Plymouth.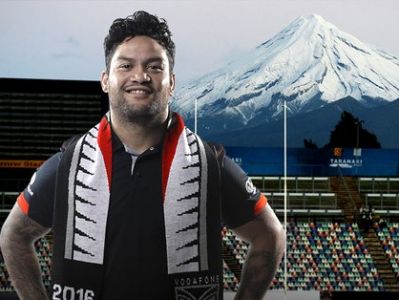 Sitting in 13th spot, the Warriors haven't done much right – and the Raiders are slipping down the ladder, now outside of the 8.
A smart man would say the Raiders will win this – the roster they've formed and the form they've shown throughout this season has been better than that of the Warriors.
However the Warriors push to the eight needs to start to happen. A game which saw them go scoreless in the second half will haunt them last week – and players need to start to be accountable for their actions on the field.
The way the Raiders lost last week would've seen Ricky Stuart spit tacks. They will be fired up, and they will not want to lose again.
TIP: Raiders will get it done, but the score line will be closer than it should be. 1-12.
Cronulla Sharks V Manly-Warringah Sea Eagles – Southern Cross Group Stadium – 21.30NZT
7 wins in a row, and the Sharks are swimming with ease in to second spot. Trent Barrett's Sea Eagles are lowly ranked in 12th and looking for a win to kick them back up the ladder.
I can't see the Sharks losing this one, they've been solid all season. Funnily enough their last loss was against Manly which they will be wanting to rectify.
It'll be a mammoth Manly task, but one this club has pulled out from time to time when it's needed.
The Sharks can't afford this slip up leading in to the origin period. They've got to continue to show their strength up front and deliver the tries they've been scoring emphatically.
TIP: Sharks will get up, Valentine Holmes will add another to his tally, and it'll be a 13+ job.
SUNDAY: Penrith Panthers V Gold Coast Titans – Pepper Stadium – 16.00NZT
Penrith notched up their biggest win of the season last week, which was 12 points. The Titans also got the job done with an impressive final quarter against the Chooks.
I think last week was the win to kick on for the Penny Panthers. An up and down season but now sitting 7th, they're starting to get their injured recruits back – and play the way coach Anthony Griffin wants them to – with more direct runners and an A+ kicking game.
The Titans will have to back up after a good win, but they're such slow starters that this could be their downfall.
They can't afford to opt for the two then the opposition is on the rack. They need be pounce and score when they're racking up time in the oppositions 20.
Canterbury Bankstown Bulldogs V Sydney Roosters – ANZ Stadium – 18.00NZT
The Bulldogs are a good team. They're a great team actually. Des Hasler is bringing back the fear this side has. Everyone talks about their dominant forward pack, but the last few weeks they haven't been great. Last week however, they made the Tigers look like kittens.
The Roosters have to match it. Their squad is looking more settled, and are one of only a few clubs that could actually pound for pound take on the Bulldogs.
These sorts of clashes excite me weeks out. Two teams they play such a cut throat style of football come together for a Sunday thriller.
It's going to be a no nonsense performance by both sides, with the actions on the field delivering in what could be a game to remember.
I think the kicking game could be the difference, and Pearce has to earn back some respect with a good one.
TIP: I feel like every week I've tipped the Roosters to win and they let me down. So of course I will tip them again to win this week. Roosters 1-12
MONDAY: Parramatta Eels V Melbourne Storm – Pirtek Stadium – 21.00NZT
Two teams that know about cheating come together for a big Monday night match up!
12 from 14, the catch cry now for the Parramatta fans. Can not afford to drop two games in their next 14 to make the finals.
The Storm's grit and determination went up another notch after a one point win the previous week.
Safe to say too the Eels blew it, after leading 20-6.
The Storm are a class side. Their forwards are impressive. Their experience is second-to-none. They know how to play close matches well.
The Eels have no choice. Every game from here is a finals match. They just need to keep on winning. Ugly or pretty, they just need to win.
It could turn in to  a scrappy affair since this is the case – but I do back Melbourne to get the job done right.
TIP: Storm to win by 1-12.
Follow Stephen Gallagher on Twitter