Chelsea 2015/6 Season Review
0
By Dan Rock
In the words of the great Philip Wenneck – "What the f*ck was that".
After winning the Premier League in convincing fashion the previous season, Chelsea somehow conspired to produce the worst season by a defending Premier League champions ever. Yes, even worse than that pretty mediocre Blackburn side.
Though at least it wasn't as bad as Manchester City who after they won the top flight for the first time in 1937 they were relegated twelve months later. Or even Leeds, who after their Division One 1991-92 triumph, failed to win an away game the following season.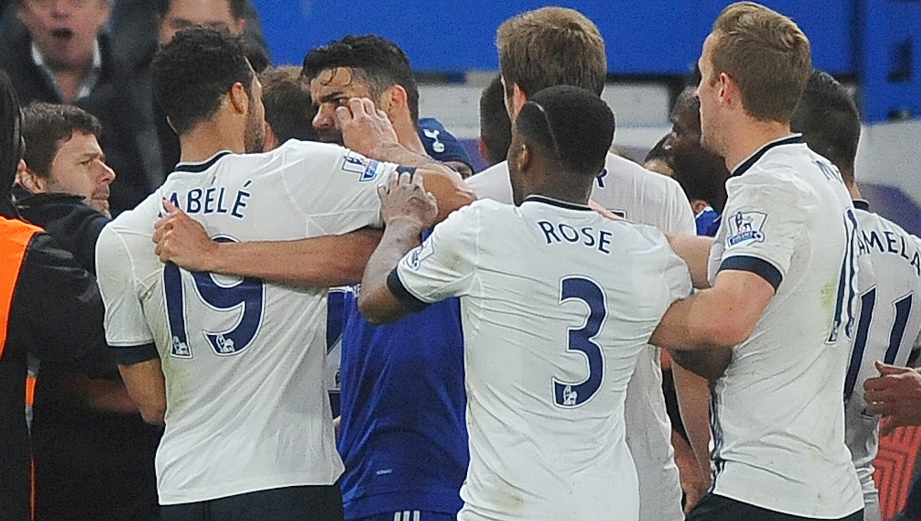 Who am I kidding, none of that makes this any better. Not even Spurs, "spursing" it up in amazing fashion and allowing Chelsea to come from 2-0 down during the "Battle of Stamford Bridge" (no not this one: ) to not only end any title hopes they had, but to also preserve our 26 year dominance over them at home, offers any consolation.
This season sucked. Like Monica Lewinsky on speed.
There is plenty of conjecture as to why it fell aprart, with most of the fingers pointing at the players and Mourinho reaching a point, that seems pretty typical with his sides in his 3rd season, where the relationship had broken down completely.
What caused this break down is a matter for conjecture, was it the special ones' treatment of the immensely popular Eva Carneiro or was it simply that Mourinho's intensity can only be endured for so long? The much mentioned "3rd season syndrome" that seems to follow him around.
It's hard to pinpoint, but what can't be disputed was that the performance of the 3 key attacking players in our title winning season last year was appalling. Costa, Fabregas and especially Hazard, was truly woeful and the upturn in their form after Jose left can't be purely coincidence. For instance, Costa scored 4 goals in 20 games under Mourinho and 12 in 19 under Hiddink. The rumour that went around was that Hazard was being played despite nursing a pretty bad hip injury, which only cleared up when he was given a month off late in the season. However, the body language and work rate of all 3 certainly seemed to point out that all was not well in the house that Abramovich built.
They weren't the only players to go backwards at a rate of knots this season either, with Matic, Oscar and Remy pretty much non-entities, compared to the contributions they made in the previous season.
Almost more worrying than the performance of all of those, was the woeful performance of our defence, previously the bedrock on which our sides have been built. Ivanovich's performances fell off a cliff, though for some inexplicable reason he seemed to be undroppable under Mourinho and Terry is clearly not the player he once was. Cahill simply isn't good enough and the Baba (when he eventually played) and Azpilicuetta struggled for much of the season. Plus Courtois looks like he'd rather be in Madrid than West London
Arguably the only bright spots from our first team performances this year were Willian, who was mostly excellent, including an incredible run of scoring direct from free kicks and the emergence of Kurt Zouma as top level calibre defender before his injury.
There are sprouting seeds of hope for next season though.
Conte, freshly cleared of match fixing allegations, comes in as manager with a strong reputation, though can the players handle his disciplinarian approach? A new deal, reportedly worth £60m per season, with Nike for the season after next will help mitigate the financial loss of Champions League football and arguably even without European football we're still a desired location for some of Europe's top players.
Without the "distraction" of the Champions League (as Spurs fans call it in the years they don't qualify), we should be able to put together a strong domestic season, especially if some of the underperformers from this season are shown the way to the exit.
Our youth system is also demonstrably the strongest in the country, having just won the Youth Champions League for the 2nd consecutive season and the FA Youth Cup for the 5th time in 7 seasons. The dilemma for Chelsea is when can we play these – even with nothing left to play for, we still rarely used the opportunity to give them much playing time – though adding to Loftus-Cheek from last season, we gave debuts to Abraham, Clarke-Salter and Tomori (our academy player of the year). Along with imports Kenedy, Traore and Miazga, we have some extremely promising young players. Here's hoping one of them will be the next John Terry.
Talking of whom, will be back next year, having signed a 1 year contract ending much speculation and giving us the chance to say a proper goodbye to our captain, leader, legend.
All in all, a massive disappointment of a season, but as always, we'll keep the blue flag flying high.
Follow Dan on Twitter