The Wellington Phoenix – Fiji Air – Tourism Wellington – Fiji Sevens team –Roy Krishna – FijiFA – Wellington Airport – Fiji Tourism mashup announcement last night showed what some multi-lateral creativity can achieve.  Back scratching 2015 style.
In June Fiji Air brings a much needed direct service between Wellington and Nadi.  Hopping to Fiji via Auckland or Christchurch is fine, but it is a pretty tedious way of eating into a holiday.
And a return Wellington to Nadi flight for $476 is cheap as chips.
When announcing a product that involves New Zealand and Fiji it is pretty clear that the best way to promote it is to involve sport.  Roy Krishna is a Fijian who is now a regular starter and goal scorer for the Wellington Phoenix.  It is the first week of February so Fiji's most famous sports people, the rugby sevens side is in town.  BINGO.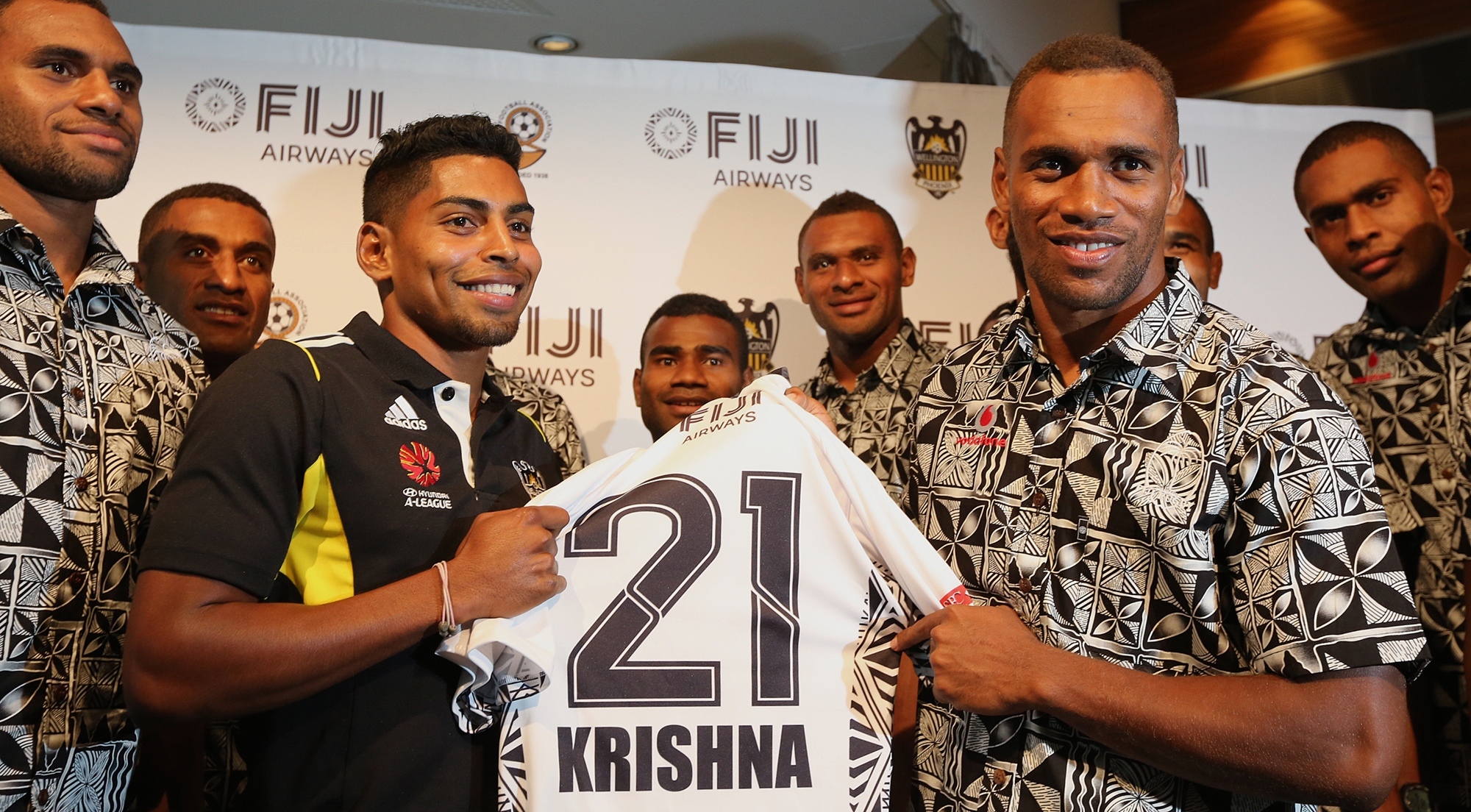 The Phoenix get to go on the inaugural flight in June and will play two matches against the Fiji national side to kick off their pre-season.  In a first for the club, the academy team will also travel and also play a couple of games against Fiji U23.
Krishna will be playing for Fiji against his club side.  He is building a handy wardrobe of shirts.