The LFC tour to Australia
0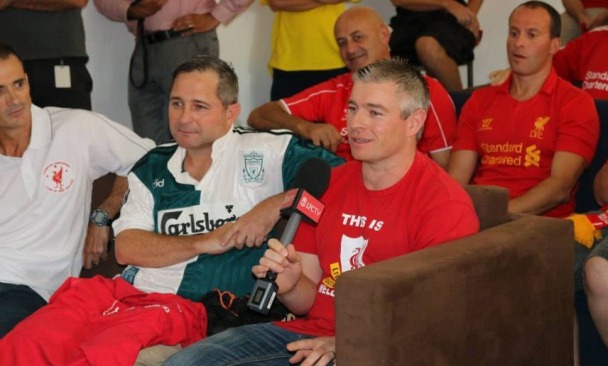 Suncorp Stadium. Best known to New Zealand sports fans as the home of Brisbane Broncos, Queensland Rugby League and Adam Thomson's Queensland Reds.
Come Friday 17th July the town will be painted a very different colour, changing from the traditional Queensland Maroon to Liverpool RED!
In the winter of 2013 LFC embarked on a pre-season tour to Australia, choosing Melbourne, and the iconic Melbourne Cricket Ground, as the place to call 'home'. Thousands of kiwis made the trip over. A once in a lifetime opportunity. The chance to see our Redmen, who are usually only accessible via Premier League Pass, in the flesh. What happened before kick-off that night will live long in the memory of each LFC fan who was in attendance. The 95,000 LFC fans sung a goosebump-inducing rendition of the clubs iconic tune "You'll Never Walk Alone". Robbie Fowler has been quoted as saying "we, as a club, still talk about the MCG game. You only have to get on a computer, get on YouTube, and just search 'You'll Never Walk Alone at the MCG'. It was unbelievable."
The game itself will be remembered for a youthful Melbourne Victory making a very good show of themselves, Steven Gerrard scoring in front of the Kop and watching a petulant Luis Suarez ignore the adoring fans chanting his name.
This time around LFC have decided to play 2 games down under, on the 17th July against Brisbane Roar and on the 20th July against Adelaide United. Both venues sold out within days.
The pre-tour festivities kicked off in February with the Tours first Press conference at Suncorp Stadium. Representatives from all NZ & Australia Official Supporters Clubs were flown to Brisbane to join local councillors, the Brisbane Roar Chairman, their Captain Matt Mackay, Alan Graham – GM of Suncorp Stadium and LFC Ambassador Robbie Fowler. The media questions focussed on Robbie Fowler, his time in Australia when he was playing for Gold Coast and Perth and who in the Brisbane Roar side was a Liverpool fan. One journalist up the ante by asking if the stadium turf would be ready for the game.   Suncorp's GM insisted that whilst they struggled to grow the right type of grass over summer due to Brisbane's climate that the ground will be immaculate for match day.
After the formalities came the moment the Supporters Club representatives were looking forward to most, a Q & A session with Robbie Fowler. Fowler is a very charismatic person who is very passionate about LFC. To LFC fans he is known simply as GOD. He answered questions on topics ranging from his favourite LFC manager, to who he preferred scoring against out of Everton and Man Utd, how he enjoyed his time in Australia playing in the a-league and his thoughts on the current side, including what he thought of Steven Gerrard leaving his boyhood club. He captivated us with his witty replies, all which would have been polished by answering the same questions thousands of times at hundreds of venues over the last few years. Following the Q & A was a signing and photo session then the Supporter Club reps had one on one interviews for LFC TV. The focal point of the interviews was us telling our stories about how we became LFC fans (first memories for me is the season culminating in the 3-1 1986 FA Cup win over Everton), what our match day experience is (LFC Wellington meet at Four Kings or The Pub for live games) and how many fans are part of our Supporters Club.
As an LFC fan for over 25 years it was a massive buzz getting to meet Robbie Fowler and being flown over to the press conference by the club.
July can't come soon enough!
Follow New Zealand's biggest Merseyside Fan Andrew McGoff here on Twitter