The most overused terms in sport
4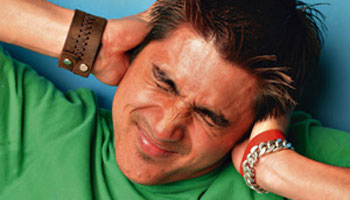 By Harbour Heather
Sports fans sit through a lot over the course of a sporting week. Previews, reviews, news clips, radio interviews, magazine shows. Depending on your sport(s) of choice, you've probably noticed the following words making regular appearances, and not always in their true form.
Obviously
Obviously, this is first on the list.  Players are the most common offenders with this one.  Perhaps it's a stalling tactic during those everyone-could-do-without-them halftime interviews. Or perhaps they think the audience missed blatant events in the game.  "Obviously, they had the majority of possession."  "Obviously, it's good to be playing here at home."  "Obviously, getting sent off wasn't ideal."  If it's obvious, it probably doesn't need saying.  A pass can be given to players, who have other things on their mind during a game, but broadcasters have time to prepare more insight.
Myself
This one frustrates grammar pedants.  Recently a friend sent me this article, but it was something I had been yelling at televisions and computer screens for a few months. "It was a really good game for myself." "It was disappointing for myself to have got out like that."  And it's prevalent in social media use as well. I'm not sure if players are trying to sound formal or educated, but I'd suggest circulating the above article around the locker room before the next media session.
On point
We're all allowed personal frustrations, and this is mine.  The phrase has enjoyed a recent boom in many sub-cultures, from eyebrows to coffee to free throw technique. Its origin – en pointe – lies in ballet dancing (before an Anglicised version was adopted in both the courtroom and military forces), and I wonder how many of these big, bad sportsmen would stop using it to refer to their haircuts or coloured boots if they knew that.  (Just please, don't use on fleek instead.)
Key
There is a bit of 'boy who cries wolf' about this phrase.  Winning the breakdown is key.  The first session is key. The battle up front is key.  Team culture is key.  During one five-minute segment of cricket commentary last week, it was hard to know what the most important issue of the game was.  But one thing's for sure – the more things which are key, the less things are key.
Crashed out
This one is more of a sports journalism thing than something players say themselves. Have you ever known a big name to do anything but 'crash out' of a tournament?  If Novak Djokovic loses to an unknown Japanese player, even in five sets, he's crashed out. Keep an ear out for this one, you won't be able to unhear it.  If we were talking Tour de France, it's an accurate description, but there must be other ways of saying a team or player has been eliminated. Perhaps even that.
Tragic
It's a tragedy when a team loses closely.  When someone gets injured.  Tragedy when a batsman is dismissed in the 90s.  Now, injuries can be unfortunate, and it can be a shame when someone misses a milestone.  But, then you wake up the next morning and a truck has ploughed through a crowd in Europe, or there's been a horrific accident overnight, and you wonder what the parameters are.  I'm all for superlatives, but this one always seems out of place.
Learnings
Also known as lessons?! Where has this come from?! My current blood boiler.
Poles
As a verb
Ferguson too quick for the tail, poles Rae, innings over. @OtagoVolts post 282, our turn now!#PlunketShield
CARD: https://t.co/osH6QIb5Fn

— Auckland Cricket (@aucklandcricket) March 21, 2017

What sporting phrases grind your gears? Which would you be happy to never hear again? Come at me on Twitter. Obviously.