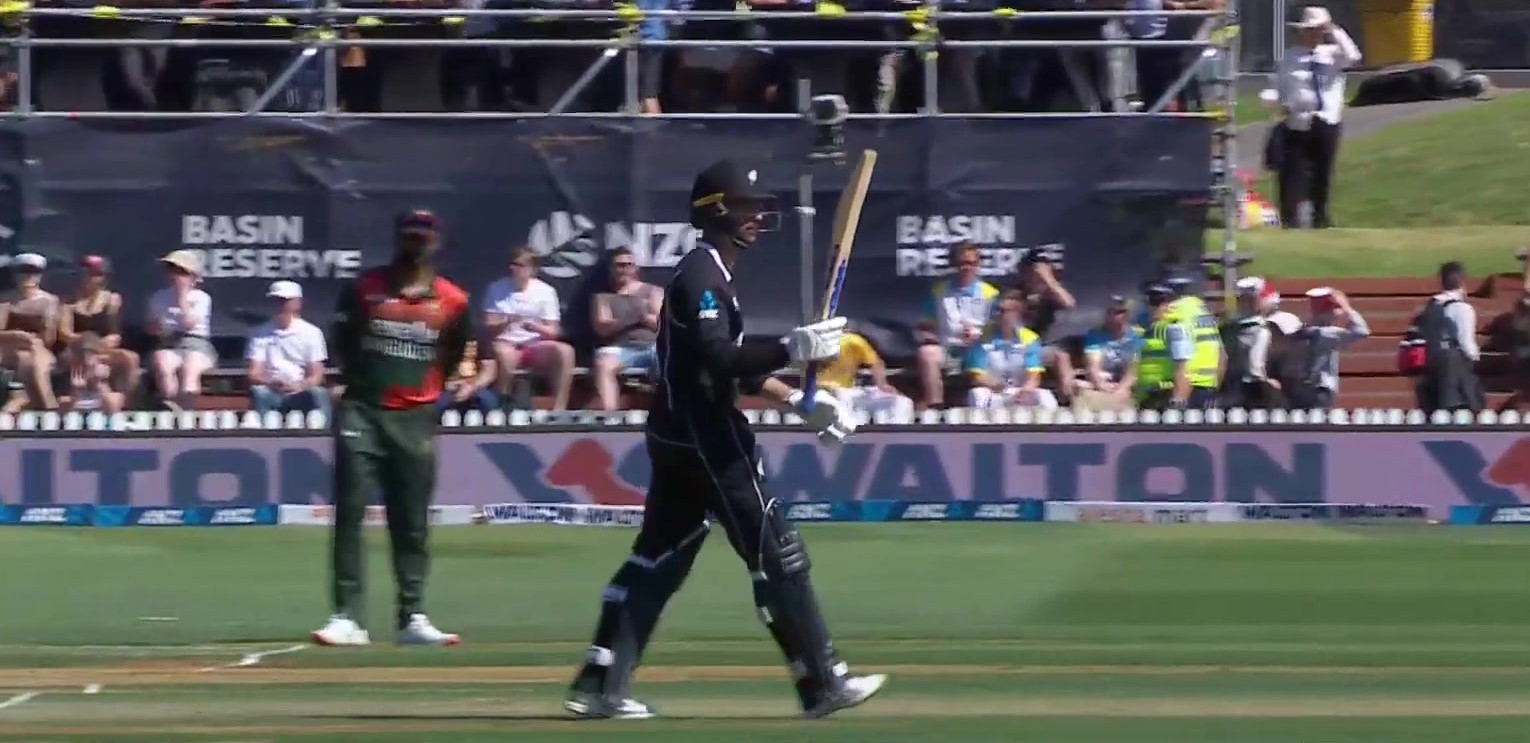 It is not often that New Zealand's Home of Cricket gets to host an ODI.  But it has been used a few times recently, and has an element of 1990s retro about it.
At 57/3 it had a full on 1990s vibe to it.  All it was lacking was Roger Twose battling his way against the odds with Chris Harris due to come in next.
Instead today it was the traditional Conway / Latham rescue mission getting underway.  The skipper wasn't as fluent as he was in Christchurch but it was Conway who was taking centre stage.
When he placed one between point and backward point for a boundary you knew he was in top form.  He may not have the technique of Williamson or the power of a lot of teammates, but where he really excels is his placement.
Normally if a New Zealand batsman got two fifties in his first three ODIs we would be really excited.  But we just expected this from Conway.  It is like the level of format of the game makes no difference to him.  He averages more than 50 in all three formats for Wellington.
He reached his 50 in 52 balls without ever seeming to be that aggressive.  Despite a consolidation phase following the dismissal of Latham he still reached the 100 off 95 balls.
Following that was a further acceleration highlighted by consecutive cover driven boundaries that threaded the needle through a packed off side field.
Then there was the debut ODI for Mitchell who came in when New Zealand was in real trouble at 120/4, and took quite a long time me to get going.  But he certainly has the power game, even if he did ride his luck a little as the Bangladesh fielding got pretty ragged at the death.
But the Mitchell – Santner teamwork in that last over ensured that he got the 17 runs needed for the milestone, and it was great viewing.  Let's just say it seemed fitting that he brought up his century courtesy of a fumble from the keeper.
319 was also going to be far too many for Bangladesh to chase down, and the opening spell from Matt Henry confirmed that.  There was time for another blinder of a catch in the Basin outer from Boult, a surprise 5WI from Neesham, a return to form for Jamieson, and a fun rearguard knock from Mahmud Ullah.
But today will be remembered for the class of Conway and the full noise debate about how and where, and not if, he makes his test debut.
It is a long time since a New Zealand batsman demanded a test debut based on the sheer weight of runs over multiple seasons.  Normally batsmen make their debut due to an injury, an incumbent losing form or, occasionally, like in these of Kane Williamson, promise.
#StatChat
Conway became the first Wellington player to score an ODI century at The Basin.
His 126 is the highest ODI score by a New Zealander at the ground, and equal top with Pakistan's Shoaib Mohammad effort in 1989..
The total of 318/6 is the highest ODI score at The Basin.
It was the second time a New Zealand ODI innings contained two debut centurians.
Neesham's 5/27 was the best figures by a New Zealander in an ODI at The Basin (previous 5/39 from Shayne O'Connor).
It was the second highest victory against Bangladesh in terms of runs