The rebuilding of the New Zealand test side
0
by Sportsfreak
in Uncategorized
— 1 Jul, 2014
The Great New Zealand Knocking Machine.
They said the test side was inconsistent.  They said they should not be taken seriously until they had won away from home.  They said all those record breaking achievements against India did not matter because India don't travel well.  They said last summer was just a bubble.  And they were wrong.
This series win against the West Indies can be seen as another building block being added to what is becoming a very competitive test team.  It can now be put alongside the Fleming led sides of the early 2000s for consistency.
The low point in the post-Fleming era was the last trip to the Caribbean two years ago.  That time, a disjointed, injury hit team stumbled their way through the tour losing the series 2-0 and couldn't even get the wardrobe right.
Since then the squad has been strengthened bit by bit, and the odd soap opera and being rolled for 45 in Cape Town aside, is now forming into a very respectable team; and a team playing as if they know what they are doing.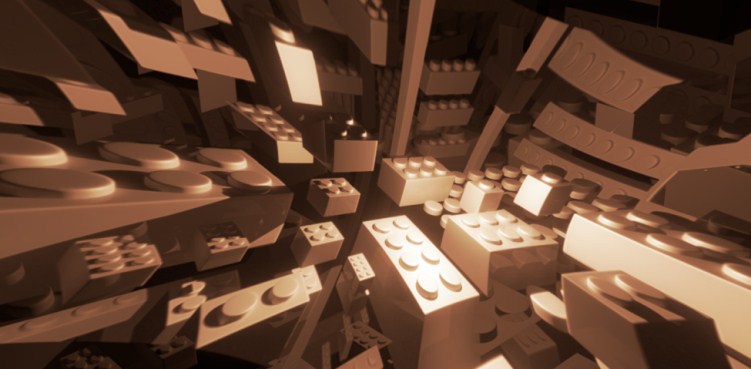 Every series sees another piece of the jigsaw fit into place.  Here it was the arrival of Tom Latham as half a solution to the opening woes, Kane Williamson moving up another step to becoming truly World XI material, Neesham creating depth in the all rounders department and the continued development of BJ Watling.
The only blocks that still need to fit into place are the other half of the openers' equation and a true world class spinner.
It was a remarkable start to a test career for Mark Craig.  A dream debut, hitting a six for his maiden delivery included, was followed up by the Difficult Second Test.  He bounced back to a certain extent in Barbados to show he has a future.  His batting also showed a grit that fits in well with this side.  Meanwhile, the Ish Sodhi Project is more of a long-term one.
In scoring two centuries in this series, Kane Williamson moved into fourth equal place in terms of number of test centuries scored by a 23 year-old.  Only Bradman,
Sobers and Tendulkar had scored more.  Just reeling off those names shows where he is starting to sit in the overall scheme of things.
Here he said to the world that he could combine big scores with consistency, and the innings were to be built around him.  Taylor and McCullum, the stars of the home summer, had a combined average of under 25 in the series.
We have almost come to take those new ball swing bowlers for granted.  Southee in particular turned in yet another dominant series, and that ability to make the new ball count is an important factor in the mix. The only time they lost penetration was in Port of Spain where the absence of Wagner increased their workload.  Bowling attacks operate as a team.
But it was about more than just the individuals; it was the fight and purpose shown in the series.  Remember that on Day 2 of the final test the West Indies got to 150/1 chasing 293.  It was a long way back from there.  But, initiated by Wagner and one of his trademark marathon spells of hostility the side climbed its way back into it.   Step by step, over by over, bit by bit.
But probably the best example of the tenacity of this side came in the lost second test.  After tea on the fourth day New Zealand found itself 8 wickets down and still needing another 30 runs to make the Windies bat again. But Watling and Craig were not going to make it easy.  They dropped anchor and battled away for 43 overs, taking the match well into the final day.
That, in the context of that particular match, was futile but it sent a signal that this side was not going to roll over with the ease of others that had gone before.
The other signal sent was the declaration in the third test.  The temptation would have been to bat on for a little bit on the final day; setting a side with Gayle in it 317 off 98 overs was a gamble, but it showed intent.  We have come this far, and we are going for the win.
As an aside, most New Zealand tours of recent years have been two test affairs.  How frustrating would it have been had there been no decider here….