The tale of two first-five eighths
0
By The Spotter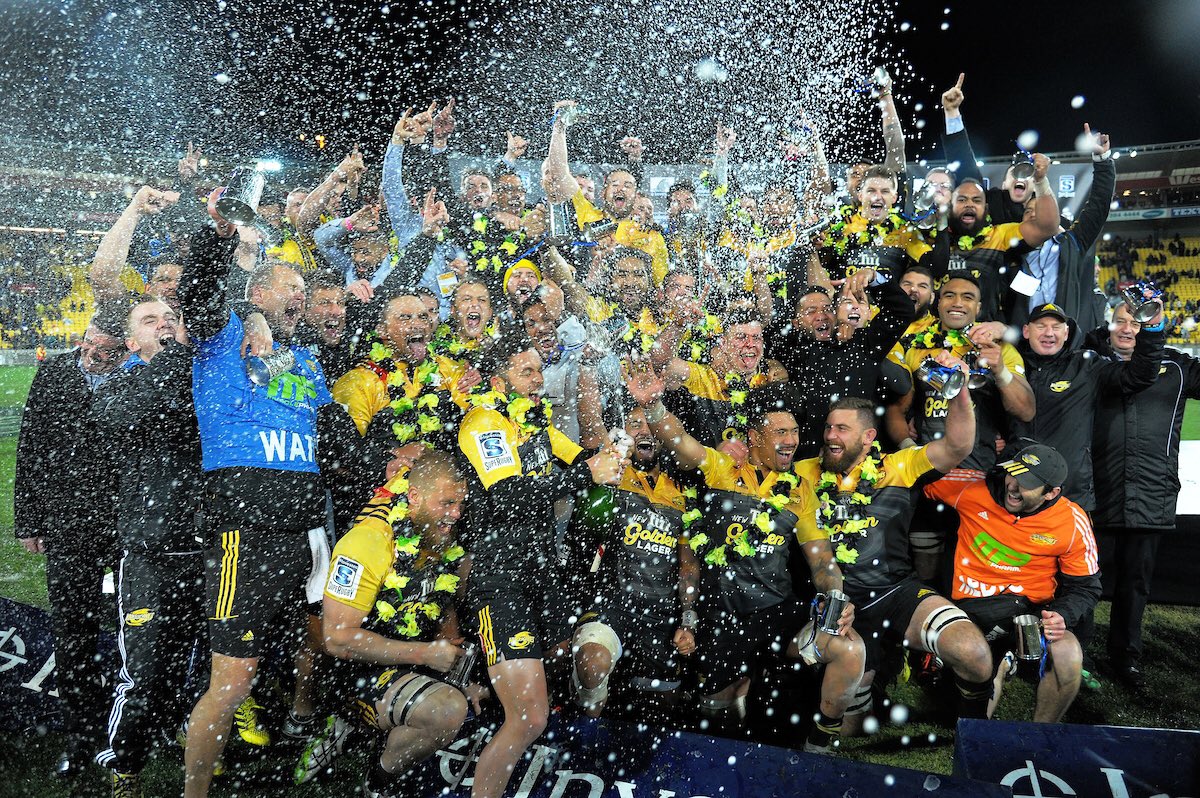 Wellington Hurricanes 20, Transvaal Lions 3.
In conditions more suited to a Civil Defence emergency, the seemingly condemned bridesmaid of Super Rugby finally made it to the altar with the right man in Beauden Barrett.
And to go all Dickensian, it was a tale of two first-five eighths; the best of times for one, the worst for the other.
Quite possibly the worst performance in a knock out match in Super rugby history in the first-five eighth position was given by The Lions' Elton Jantjes. Jantjes was so bumbling, inept and just plain hopeless at something even as simple as catching the ball and moving it on, he may as well have been listed as Elton John. And his tactical kicking wasn't much better- when he did actually manage to hold onto a pass, the resultant kick invariably went not very far and straight into the arms of the opponent. The vile weather no doubt contributed to his dire display however, coupled with the remorseless pressure from Brad Shields in particular. Watching Jantjes being turned into a nervous wreck a long way from the end where even his own halfback didn't seem to trust him anymore, will live long in the memory.
In contrast his opposite once again put on a masterclass. Beauden Barrett made it even harder for Steve Hansen to pass him over for the starting 10 jersey for the Rugby Championship (not that the great gruff one will give a fat rat's backside what the armchair critics think, in fact what we think is probably more likely to make his mind up to do the exact opposite).
But back to Barrett. There should be no dispute whatsoever over him being chosen as man of the match. In fact, I'm struggling to recall a more standout performance in a Super Final. Wellington already had 'Bernie's Corner' some years back, it could soon be time for 'The House of Beauden' if there's more of the same from him next season.
The way Barrett had the ball almost under radio control in his punting put one in mind of Grant Fox in his heyday. No comparison in Fox and Barrett's running games though.  If Barrett is the Road Runner, then Fox was the Coyote on valium.  Conversely, Barrett still has a bit to go to be regarded as a great goalkicker.
Aside from brilliant Beauden and abject Elton being major influences, it was the all-consuming rush defence of the Hurricanes that sealed victory.  The Lions though will be kicking themselves, because with a bit more nous to adjust to the conditions they should have got much closer on the scoreboard. And they forgot one of the first fundamentals- how to catch a ball and pass it properly, though the Hurricanes were partly responsible for all the dropsy with their brilliant defending. And a word also on Cory Jane, he's still got it. Talk about a man for the job.
And it was somehow absolutely fitting that the weather rolled in like it did, too