The Tinkering of Test Cricket. Part One
0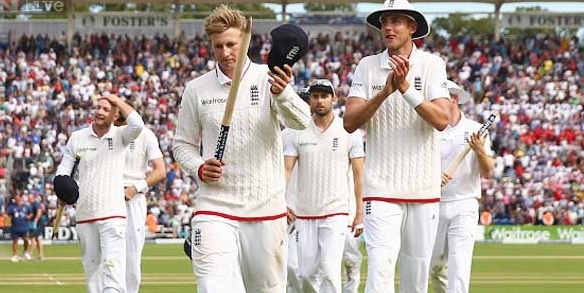 After the qualified success of the Adelaide day / night test people are looking at tinkering with the game of test cricket a bit more.  This is an age of tinkering, so you need to take the latest suggestions with some seriousness.
Part One:  The Four Day Test
Will never happen.  The Players' Associations will never let it happen.
The argument in its favour is that you can have regular Thursday to Sunday tests, just like golf tournaments.  The sponsors and corporates rock along for the first two days, the real fans turn up for the business end.
You have a three test series; rinse and repeat.
That is all very good, except for the fact that the pivotal moments in test cricket tend to happen a lot earlier than the Sunday afternoon.  Golf works in that model because the crowd flock for that final nine on Sunday. Cricket is not really like that.
But that is not the real problem.  The problem is the drain it would place on bowlers, and the effects when things go wrong.
The suggestion is that the overall overs in a test are reduced from 450 overs to 400.  That's a reduction in play of over 10% which is not ideal, but it asking a bowling team to bowl over 100 overs a day will never go down well with the players.
The hundred over day would extend the day's play by an hour, with either an extended tea-break or bonus drinks breaks.  And that increases the necessity for lights, and possibly a change in ball colour, or early morning starts, and all the fun that goes with that.
Then there is rain.  If you lose a day to rain in a five day test early on, that is manageable, you make up the time over the following days.
If you lose a day early on in a four day test, then that is 115 over days from then on in.  The players might not like that, and you would need to have the lights on for that.
Of all the variations going around, this is the least likely one to take off.  As they say on golfing tours, Get in the hole.
Next.  The Toss Debate.  A little bit more complex.