The Tokyo Diaries – 29th July
0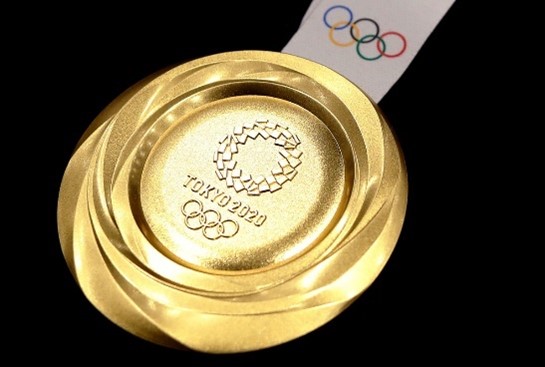 By Keith Miller
Thought I'd kick the day off with a spot of Women's Volleyball, as Italy took on Argentina.  The Italians started to edge away with it, taking the first set out 25-21, but there was not time for any more of that because it was time for the rowing, and…
…BOOM! New Zealand had its first Gold Medal of the Games.  Kerri Gowler and Grace Prendergast nailed it in the Coxless Pairs, and we are on the board!  After seeing off a strong start from the Canadian pair, the Kiwis held their composure in fine style to see of the ROC as well, winning by a comfortable half-boat length or so.  To cap off a solid day, Emma Twigg looked incredibly assured, in cruising into her final of the Single Sculls.  After heartbreak in the last two Olympics, surely this time…
Strong cross winds at the Archery made for fascinating viewing.  As the breeze got up to over 7 metres per second several athletes struggled – none more so than Slovakian Denisa Barankova, whose arrow for 1 almost missed the board entirely.  The wind made from a relatively low scoring day, however, the quality on show was again outstanding and the pressure shots on display were at times remarkable.
It was time for the BMX to start, and what a great watch.  New Zealand's Rebecca Petch looked gone for all money after crashing very heavily in her first heat, but in a gutsy showing she made it to the semi-finals after a second placing in her final heat.   Petch will face some stiff competition though – the Queen of BMX, Colombia's Marian Pajon, already looks very dangerous.
At the Water Polo, Croatia held a steady two to three goal advantage throughout most of their game against Montenegro, before running out winners 13-8, the Men's Golf got underway, and the Canoe Slalom was in progress.  Luuka Jones finished 13th in the semi-final, missing out on a finals berth.  Australian Jess Fox finally got the Olympic monkey off her back and won the Gold in convincing fashion.
In the pool, it was another day of comparative success for New Zealand, with Lewis Clareburt continuing his fine run at the meet by qualifying seventh fastest and into the final of the 200mtr Individual Medley. In the first race of the evening session, Eve Thomas surprised everyone (including herself) by winning her 800mtr Freestyle heat – a wonderful achievement.
Not such great news in the Tennis, where Marcus Daniell and Michael Venus copped a bit of a towelling from the Croatian pair of Maran Cilic and Ivan Dodig, losing 6-2, 6-2.  They now head into the Bronze Medal match.
The Women's Sevens got underway, and GBR gave the New Zealanders a real fright.  Three quick tries saw them with a surprising 21-0 lead, before the Michaela Blyde show came to town.  Blyde picked up a hattrick, leading the Kiwis to a 26-21 win.  Earlier I the day, they beat Kenya 29-7.
Big day tomorrow as the Track & Field gets underway.
Follow Keith on Twitter.
You can find more on the Tokyo Diaries, here.