This is why New Zealand A tours are so important
0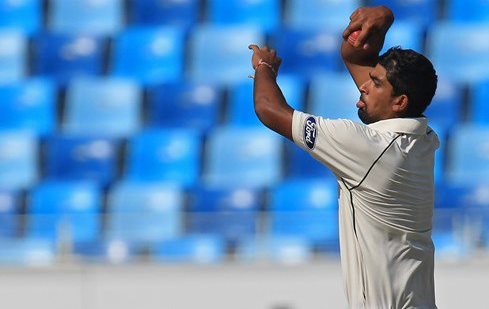 Well that was a bath.  An innings and 31 run defeat against India A occurred as the concept of NZA tours at this time of the year has been resurrected.  And how we are reminded of just how important those tours are.
This was against a side of not many household names; the genuine top team is ripping Australia apart across country at the moment.  To be fair, they do have Karun Nair, whose test average of 62.33 including a triple century probably deserves some respect.  He even took a wicket.
The positive spin (boom) is that Ish Sodhi had a good return.  He did take 5/94, but he did go at 4.27 RPO in doing that.  No Indian bowler came close to 3 RPO.
The state of it is that George Worker, with a pair of plucky knocks of 33 and 35, would get second place in whatever Power Rankings somebody felt like putting together.
Seifert with 35* and 14 probably came third, so there you have it.
In the first innings NZA lost all its wickets for 75 after a decent opening partnership.  But that was after the spinners came on.  So much cricket these days is played on turning tracks in Asia; Will Young, for example, will have never come across anything like this.
However, the New Zealand selectors are right to still show faith in this squad.  Only nine supposedly top ranked players have been picked for the 3+3 white ball tour to India next month.  The rest are left to scrap away for selection for the final 15, as if there wasn't enough motivation as it was.
Those series, albeit against the world's best, have no wider context, so it is a good chance to let the pick of the Possibles to show how they go against the cream in those conditions.
This NZA tour is worth following.  Previous incarnations have thrown up Mark Richardson and Shane Bond as test players, and they have probably ruled out many others.
We know this tour has to be an annual part of the High Performance schedule; the last few days have reinforced that.