Those Ross Taylor Test Highlights
0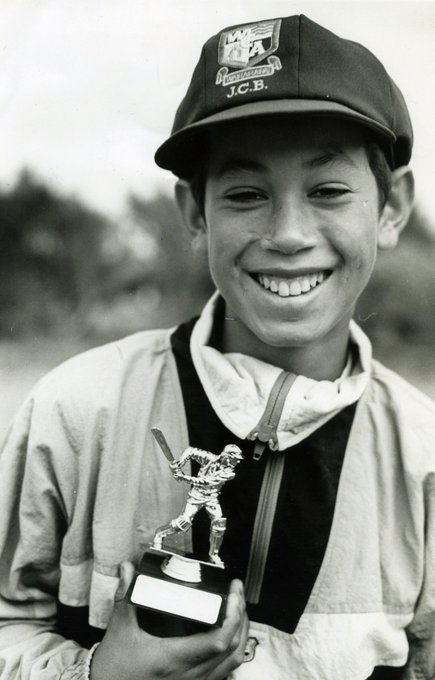 So farewell Ross Taylor.  Here are his test highlights in rough ascending order.
OK, it was only 47*, but the symbolism of Taylor hitting the winning runs with Kane at the other end said a lot.  Qualification took years in the making, and he was there at the end,
The arrival.  In his third test he showed that he belonged with what turned out to be a match winning innings.  Along with the highlight of Kyle Mills's test career.
It was also the last test for Matthew Hoggard; something that was to repeated later.
Arguably, New Zealand's greatest win of all.
While Doug Bracewell rightly got the plaudits, that 56 in the second dig was a big part of the win; even more important than Trent Boult's batting introduction to test cricket in the second innings.
Plaudits to Dean Brownlie for the identical score in the first innings too.
How do you even go about assessing this test, and where it sits in his career?
A double knock of 142/74.  He dominated the match early with a massive partnership with Kane Williamson, then Boult and Southee did the business with the ball.
These players would be the heart of New Zealand cricket going into the 10 golden years that followed; just that it was done with different captains, and the trip to South Africa that followed was severely weakened by the boycott of its best batsman.
Fun Fact.  Todd Astle, who debuted in that match had a real gift of popping in every 5 years or so for a bit of bubbly.
22 years on from the famous "World XI at one end, Illford 2nd XIs at the other" Taylor would reincarnate that from a batting point of view.
He was still new to test cricket, but a belligerent 154* when he took a particular liking to Jimmy Anderson set New Zealand up for an unassailable first innings lead of 179.
That was the test when Daniel Flynn got some helmet advice.  Somehow England won that match by 6 wickets.
Manchester, so much to answer for.
The evil Empire agreed to cross the Tasman for a couple of tests.  Incidentally, they have played 2 more tests here in the 12 years since that series.
Taylor was rightly angry.  He seized on a rare poor score by the visitors and hit 138 off 104 with 19 4s and 4 6s.  Good times.
You know who ended up winning the test though, but that afternoon of Hamilton humiliation was great.
So just another test in Australia then.  After day one the hosts were 2/416 at the Furnace.
Eight bowlers got to roll their arm over, yest strangely Taylor was not one of them.
New Zealand was two down at stumps at the end of Day Two and things seemed inevitable.
But no; Taylor played his greatest innings of them all.  Not only did he score 290 (only Len Hutton has a higher score against Australia) but he hurried Mitchell Johnson; just the 313 test wickets) into retirement.
From Johnson's autobiography.  "I was in turmoil the next day.  My head was all over the place.  I kept thinking about what I should do, and I reckon the boys could sense it."
No touring batsman has made a higher score in Australia.  And it was against an attack of Starc, Hazelwood, Johnson and Lyon.