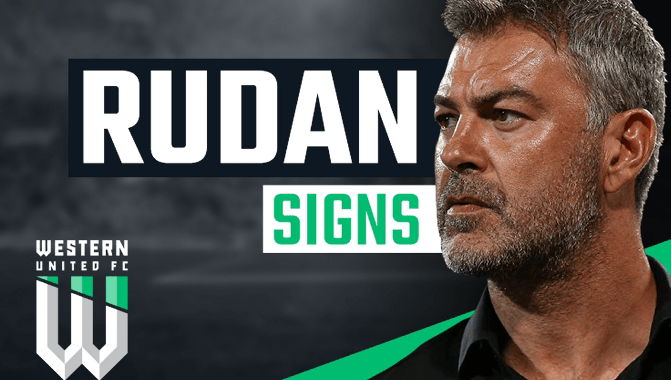 By Scott MacLean
The weekend sees the A-League get underway, with the Wellington Phoenix getting their campaign started against competition new boys Western United. It'll be a new-look Nix side with a(nother) new manager, new faces, and without ones who have departed for pastures anew offshore – names like Singh, Krishna, Doyle, and Williams.
But, most of the attention seems likely to fall on two of the visitors in particular and fall in two completely different ways.
Even though he'll be in the oppositions green and black colours, Andrew Durante should be welcomed back to Westpac Stadium a hero. Having originally signed on for a couple of seasons, 'Dura' eventually stayed for 11 – all as the club's captain – making 273 appearances across that time and giving his all every time he took the field in the black and yellow.
Off it, its hard to think of someone who has been a greater ambassador for their team and city than he has. His generosity with his time is best summed up by this piece by Andrew McGoff (@kloppgoff), as one of several instances, and no small effort given the team's training and travel schedules and his own family with all three of his daughters being born during his time with the Nix.
His #22 is deservedly now off-limits, and no one comes close to his standing as a club icon.
Then there's the other one, current Western United and former Nix manager Judas Mark Rudan. There's no doubt that the Phoenix's resurgence last season was down to him, his personality and drive, and a belief that he could turn around a moribund club looking for anything good after some dark times. The team was playing attractive football and winning praise….
Then the A-League announced its plan to add a new side in each of the next two seasons, and soon stories began to emerge about Rudan's distance from his family (who had remained in Sydney) and the difficulties that was creating. But it was not hard to see that his work in Wellington – with the Phoenix's licence issues remaining unresolved – was making him an attractive candidate for those jobs, with Andrew again on the money. Ultimately a deal was done allowing Rudan to leave after just one year, but in the meanwhile the saga about the manager's future had seen the club's season on the field stall, and while the finals were reached, they were also swiftly exited.
It was a surprise to no one that he was named as Western's inaugural manager soon afterwards.
But what gets up the nose of many is just when did he start working for Western? Considering that two of the Phoenix's best under him – goalkeeper Filip Kurto and attacker Max Burgess – signed on with WU before and shortly after his unveiling respectively (and eventually Durante as well) it fuelled the belief that he was actively recruiting for his new job while being paid by his then-current one, which has hardly endeared him to many in the capital. Its something that we're very unlikely to ever get the precise truth about, but the series of events will be the foundation for the reception he'll receive on Sunday evening.
And then there was this outburst.
Two men who'll be looked upon in two very different ways.
Follow Scott on Twitter