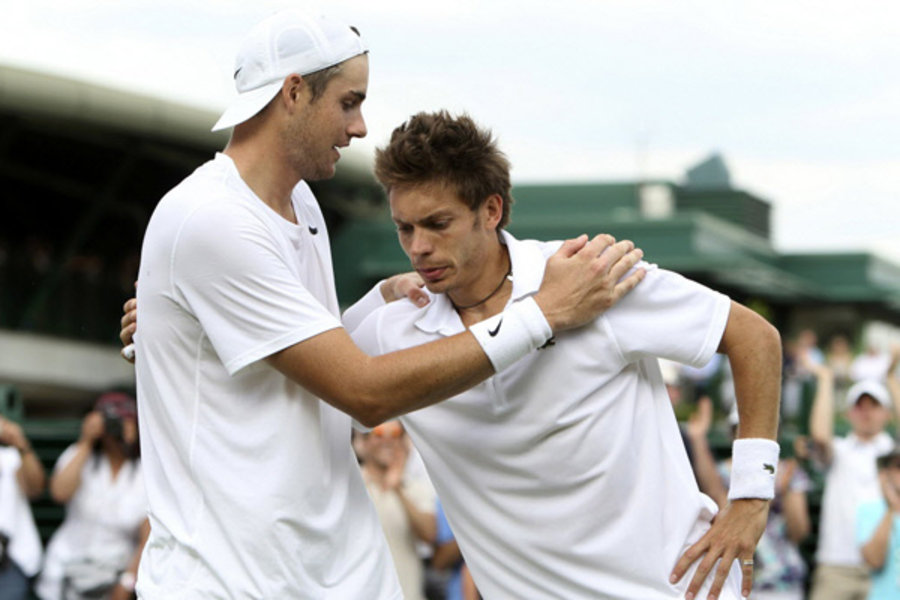 By Aiden McLaughlin
Test match cricket too long for you? That's ok, there's a 50 over format you can watch.
Still too much? No problem, let me introduce you to T20.
What's that you say? You need something shorter? Right, let's try The Hundred…..
Think back to July last year; Kevin Anderson took 6 hours 36 minutes to defeat John Isner in the Wimbledon semi-final. He won the final set 26-24, which took 2 hrs 50 mins to complete (of course that was pretty short compared to Isner's 2010 victory at SW19 against Nicolas Mahut, which took 11 hours 5 minutes).
In October, the All England Club announced that in future, there would be final set tiebreaks, when the score reached 12 games all. A compromise; tradition receded in the interests of player welfare, the knock on effect on other scheduled matches and, so the cynical part of me says, to combat audience fatigue (especially TV viewers).
There are plenty of studies  stating the human attention span is getting shorter and shorter. It's no secret that sport is looking to counter that, whether it's cricket, tennis (Fast4 tennis is another example), Fast 5 netball, Rugby X, things are becoming less, not more. What will be next? Athletics, that's what.
Outside of the Olympics and World Championships, the IAAF Diamond League is the highest profile event in their global calendar. An evolution of the IAAF Golden League (which ran between 1998 and 2009), the Diamond League has 14 meetings per year (between May and August/September), primarily in Europe, but also taking in the likes of China, the USA and Qatar. At the moment there are 32 different disciplines (16 each for men and women) with athletes accumulating points throughout the season, to arrive at an winner in each discipline (Tom Walsh has been the shot put champion in both 2016 & 2018).
Plans have just been announced to amend the Diamond League format  from 2020. In short, there will be fewer meetings and fewer disciplines (12 each for men and women). Some countries will miss out on hosting events, but more significantly, plenty of athletes will lose their involvement. Imagine the Men's Shot Put being cut, or the lack of Women's Pole Vault seeing Eliza McCartney sat on the sidelines. The final decisions are yet to be made, but one or both could happen. Camille Buscomb will definitely have to shift her focus from 5,000 metres as it has been confirmed 3,000 metres will be the longest race from next year.
New Zealand interests aside, the profile of multiple disciplines will be drastically altered. There's no suggestion this will affect the World Championship or Olympic timetables, but with no elite competition outside the majors, surely it's inevitable that many athletes will be unable to support themselves via competition income and reduced sponsorship.
But the most frustrating thing for me is that the length of each meeting will be reduced from 2 hours, to 90 minutes. Half a frickin hour! Come on….are spectators in the stadium really incapable of concentrating for a couple of hours and will many more tune in at home because it lasts 30 minutes less? I don't see how this will attract more people to the sport. I love test cricket, but yep, I can see how shorter formats have brought in new audiences (although let's see about The Hundred shall we….). I can also see that impact in some of the other sports I've mentioned. I do get that these shortened versions aren't aimed at me and it's all about getting younger audiences to buy in. But the IAAF's attempt seems misjudged. Someone will have done the market research (just like we heard World Rugby did the other week) and they say they have conducted 'detailed research and discussions with athletes, coaches, fans and broadcasters' but athletics is is unique in the way it has so many components. Stripping that back won't help the sport. The audience can concentrate on all the disciplines and they can manage another 30 mins.
Just give them the chance.
Follow Aiden on Twitter