Wooden you know it: It's Cricket Circa 1985
0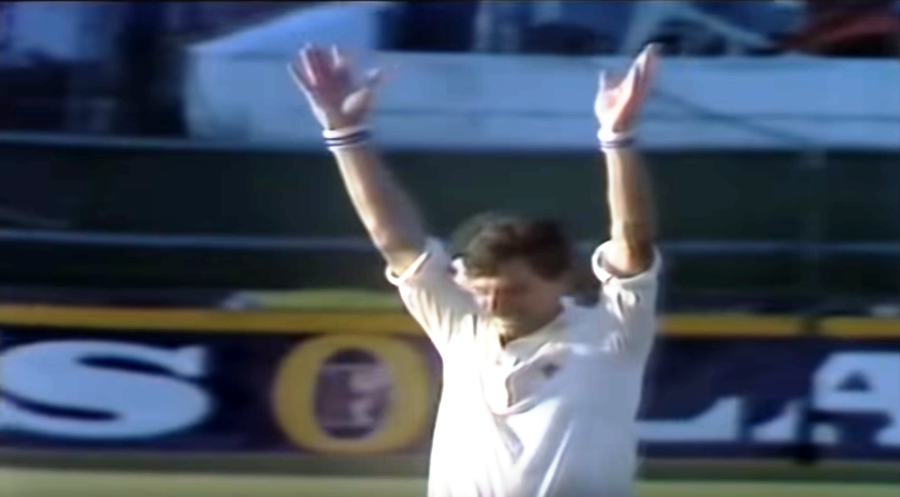 By Paul Montague
Watching the cricket test going on in Perth right now highlights just how much of a power game top-level cricket has become since thirty-four long years ago. And not just in the boardroom.
To take in the highlights of the swarthy, lithe grace of Richard Hadlee and the magisterial batmanship of Martin Crowe via our only test cricket series win on Australian soil, in 1985, is also to notice the differences in test cricket to nowadays- via the compound of… wood.
In the old Channel 9 coverage, reprised by our SKY TV, the movements around the field of that time came across as decidedly unsupple and inflexible. To apply wood to the argument, the gait of the players back then looked more pinewood-based than plywood. Allied to this were bats resembling sticks of balsa wood in comparison with the types of oak-like, thick, bludgeoning clubs of the T20 era transplanted into today's test arena.
Regarding flexibility, yoga is well-known by pretty much all to be an important component of the training diet of top sportspeople. If you've actually ever tried it, it definitely helps to be quite supple already, which is exactly why I haven't. However it's an extremely useful activity for loosening up areas that fast bowlers use, like around the neck and shoulder area.
Could you have imagined Lance Cairns and Ewen Chatfield engaged in Yoga? The closest they may ever have got to that was listening to George Harrison records. So if the players' movements back in 1985 seemed a little rigor mortis-like compared to the athletic running of this era, there had to be reasons for it aside from more training, better diets and the continuing evolution of physiology.
On the bats used back then, I have one that has been used in front-yard cricket for exactly thirty years. It's around a 2 pound 6 ounce Symonds brand bat bought in George St in Sydney. And it's probably about the same weight as a good few of those that were used in that '85 series. The ball didn't look as though it were being hammered then, and the players instigated their shots off the pace of the ball and the pitch more frequently. The bats weren't large enough to thrash the ball almost out of shape like they are now.
It's a sure bet that the huge clubs that batsmen like David Warner wield now would have been outlawed back in 1985. And that would have been right and just, especially if you happened to be a bowler.
In fact, I'd be an advocate for anything at all that redressed the balance of power back the bowler's way a little more- and not necessarily just in the test arena either.