10 Predictions for the Upcoming NRL Season
0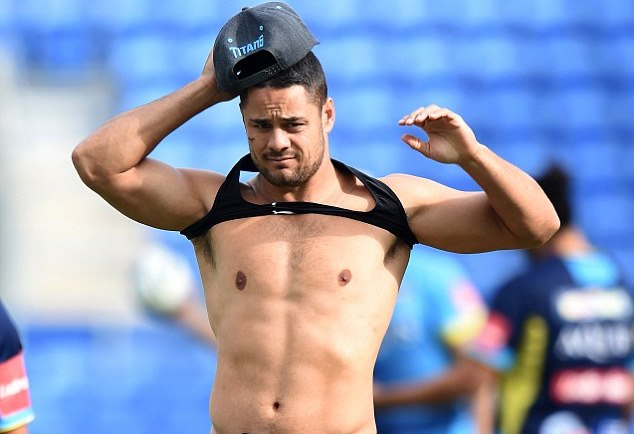 By Stephen Gallagher
With the NRL season getting underway on Thursday March 8, we're all set to be on another wild ride of rugby league action. Here's 10 predictions I've pulled out to get the ball rolling.
The Knights will finish fourth.
A top four finish on the cards for Newcastle would be a raging success story. After three consecutive last place finishes, the club, their new signings, and the players who have gone through all the hard work for no toil will finally have something to celebrate.
The rise of Mitchell Pearce will come again, the blue and red of the Knights will have their glory.
New South Wales will win Origin 3-0
Brad Fittler's selection as head coach will pay dividends. It's the first time in over a decade where New South Wales have got it 100%  right on and off the field.
The Blues will learn from their mistakes of 2017, which saw them five minutes away from securing the series. They will be able to perform at a quality level for each match, and be able to start their own dynasty after falling at the hands of the Queenslanders for so many years.
The Roosters will win the JJ Giltinan Shield, and the NRL Premiership
Call it a double for the Bondi-boys. Cronk and Tedesco will make an unbeatable difference, alongside such a strong forward pack led by Boyd Cordner. The Tri colours will add premiership number 14.
It's hard to argue with what Cooper Cronk can add to a side, and it's going to be incredible to witness him carve up once again, with a new bunch of blokes around him.
The Wests Tigers will make their first finals appearance since 2011.
Ivan Cleary will bring some happiness to Tigertown. Leichhardt doesn't get as many games this season which is disappointing, but they will be able to restore some pride to the amber and blacks.
There's going to be an aura around this side. They showed glimpses of potential last season, but it will be delivered in a consistent manner this year. Josh Reynolds will find his element, and Ben Matulino will be back to his best. Something that hasn't been seen in a long time.
Ben Hunt will guide the Dragons to a top eight finish on the back of an extremely good season.
There's a lot of pressure on this $3.2M man. Ben Hunt will start the season a little slow, but they will find their way with Hunt at the helm. Their leadership group will also benefit with the experience of James Graham being signed. This makes their forward pack even harder to stop. It's going to be exciting for the Red V contingent. They'll play some great footy.
Matt Moylan goes AWOL, Sharks crumble.
The Cronulla Sharks are in for a grim season. With major signing Matt Moylan losing his way about three months in. The Sharks will have no answers to their lack of form, despite their efforts.
Expect Josh Dugan to be in the headlines again too, and not for any positive reasons. I sense him and Moylan will burden this Cronulla outfit.
Jordan Rapana will score the most tries this season, with 25.
After a poor season, the Raiders are ready to bounce back. Leipana (the cute pet name for Joey Leilua and Jordan Rapana's centre combination) will shine for the Green Machine.
Jordan Rapana will score two hat-tricks this season, and four doubles. I can sense after a disappointing 2017 there will be fire in his eyes to make the most of the opportunities out wide.
The Raiders will look to their right edge once again for success.
Jarryd Hayne loses his way, gets dropped to reserve grade.
It's always been Hayne's dream to return back to Parramatta, via San Francisco 49ers, Fiji Sevens, Gold Coast Titans, Fiji Rugby League, and whatever else he's been up to over summer.
This won't be a happy reunion though, with Hayne being the scapegoat for poor Parramatta performances throughout the first half of the season.
Hayne will play a couple of games for Wentworthville in the NSW Cup, and in that time – the Eels find their feet again. Coincidence?
I'm not quite sure the Eels need Hayne.
Warriors to miss the eight, again.
Read it and weep. Though the Warriors will improve. It won't be enough to make the finals. Blake Green and Shaun Johnson's halves combination will be more dangerous than what Johnson managed to do with Foran, but it still won't quite be enough.
The new recruits will prove their worth, but the Warriors will fall short, with a loss in Round 26.
All won't be loss though, with a slight amount of faith restored.
The "play the ball crackdown" to only last four rounds.
We've seen it predominately cracked down throughout the trials, and it's made for frustrating viewing. Sure, it's not that hard to play the ball with your foot, and it is lazy and stupid to not.
That's why the referee's will crumble under the pressure of coaches, fans, and the head of the NRL.
The first four weeks will be cracked down, but the refs will give in, and the game will go on.
Follow Stephen Gallagher on Twitter