80 Minutes In 80 Words: NRL Round 17
0
By Stephen Gallagher
THURSDAY: Parramatta Eels V Canterbury Bankstown Bulldogs – ANZ Stadium – 21.55NZT
The 8th placed Eels are looking to start their run home with an easy win against a Bulldogs side who will miss the finals yet again.
Eels are rested off a bye, while the Bulldogs will miss captain James Graham and enforcer Greg Eastwood for 6 weeks through injury.
Parramatta's form relies a lot on their forwards doing the hard yards in the first 20 minutes.
If they're able to get some points in, the Bulldogs won't be able to compete.
TIP: Eels 1-12
FRIDAY: Gold Coast Titans V Saint George Illawarra Dragons –CBUS Super Stadium – 20.05NZT
The Titans are not going to make the playoffs, but the Dragons are more than in the hunt.
Gold Coast have plenty of returning players which will help boost their side.
The Dragons have to be better than last weeks effort which saw them leak 28 points before the 40 minute mark.
I think the Dragons are a better unit, but the Titans are more than capable of winning this match.
Plenty riding on this result.
TIP: Titans 1-12
Brisbane Broncos V Melbourne Storm – Suncorp Stadium – 21.55NZT
Broncos fans rejoice, another Friday night game for your club.
This time they're up against the top dogs Melbourne in what can only be described as a brilliant match up.
With Benji Marshall a more than capable replacement for the injured Milford, he'll be looking to match it with the league's best in Cronk.
The Storm are a quick outfit, and are always one step ahead of the other clubs.
Brisbane are going to have to build a wall with their defence to keep Melbourne out.
TIP: Storm 1-12
SATURDAY: Sydney Roosters V Cronulla Sharks – Central Coast Stadium – 17.00NZT
Both of these teams were very slow off the mark last week, but the Roosters were luckier than Cronulla.
The Sharks looked tired, slow, and unenthused in their loss to the Sea Eagles, while the Roosters kept their killer instinct intact to pick off the Storm.
A top four spot is up for grabs here, and the Roosters are looking the more likely.
Sharks will want to fight hard to keep their title defence going.
TIP: Roosters 1-12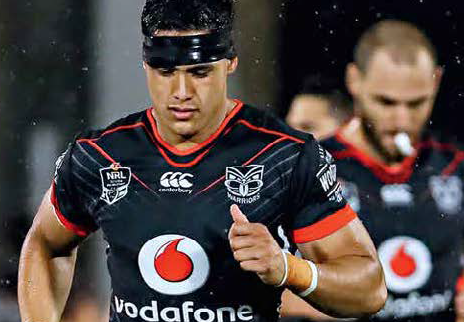 Manly Warringah Sea Eagles V New Zealand Warriors – NIB Stadium – 19.35NZT
Manly, and Perth. The Warriors two biggest enemies. Winless in Western Australia, and a horror run against the Sea Eagles; I find it very hard to believe the result will go their way.
The Sea Eagles are definite top four contenders. One of the hardest teams to play this year. They're going in to this match with plenty of confidence and history on their side which is hard to knock off.
The Warriors will give it a big crack though. They have to. Their season depends on it.
TIP: Sea Eagles 13+
Canberra Raiders V North Queensland Cowboys – GIO Stadium – 21.35NZT
The Raiders are prolific point scorers. It's just unfortunate they leak points too.
Up against the Cowboys who are limping their way to round 26, the Raiders have a great chance to sneak a win over them.
They need to be desperate as ever. Channel their inner 2016 form which saw them go great guns. They can't afford to be lacklustre, or else the Cowboys will grind out a win.
Get the ball wide early, get on the board early.
TIP: Raiders 1-12
SUNDAY: Newcastle Knights V Wests Tigers – McDonald Jones Stadium 16.00NZT
Wowee this is the game of the round for me. Who knew 15 V 16 could be so good?
I'm backing the Knights all the way! They came so damn close last week but shit the bed. This week, they're going to get a win.
Looking for win number three this year, the Newcastle Knights would love to win in front of their home fans.
The Tigers look bad. I can't see them getting up. They don't have the same spirit.
TIP: Knights 1-12
South Sydney Rabbitohs V Penrith Panthers – ANZ Stadium – 18.00NZT
Bunnies had a rest last week, and in 12th position, they will probably have a rest come September too.
The Panthers however have only dropped one game in the last six weeks, and want to keep forcing their way in to the top eight.
I can see the Rabbitohs putting on a tough performance though. They need to be in the game from the get go.
Penrith are notorious for comebacks, so they can't be counted out at all.
TIP: Panthers 1-12
Follow Stephen Gallagher on Twitter