The White Ferns and their World Cup
0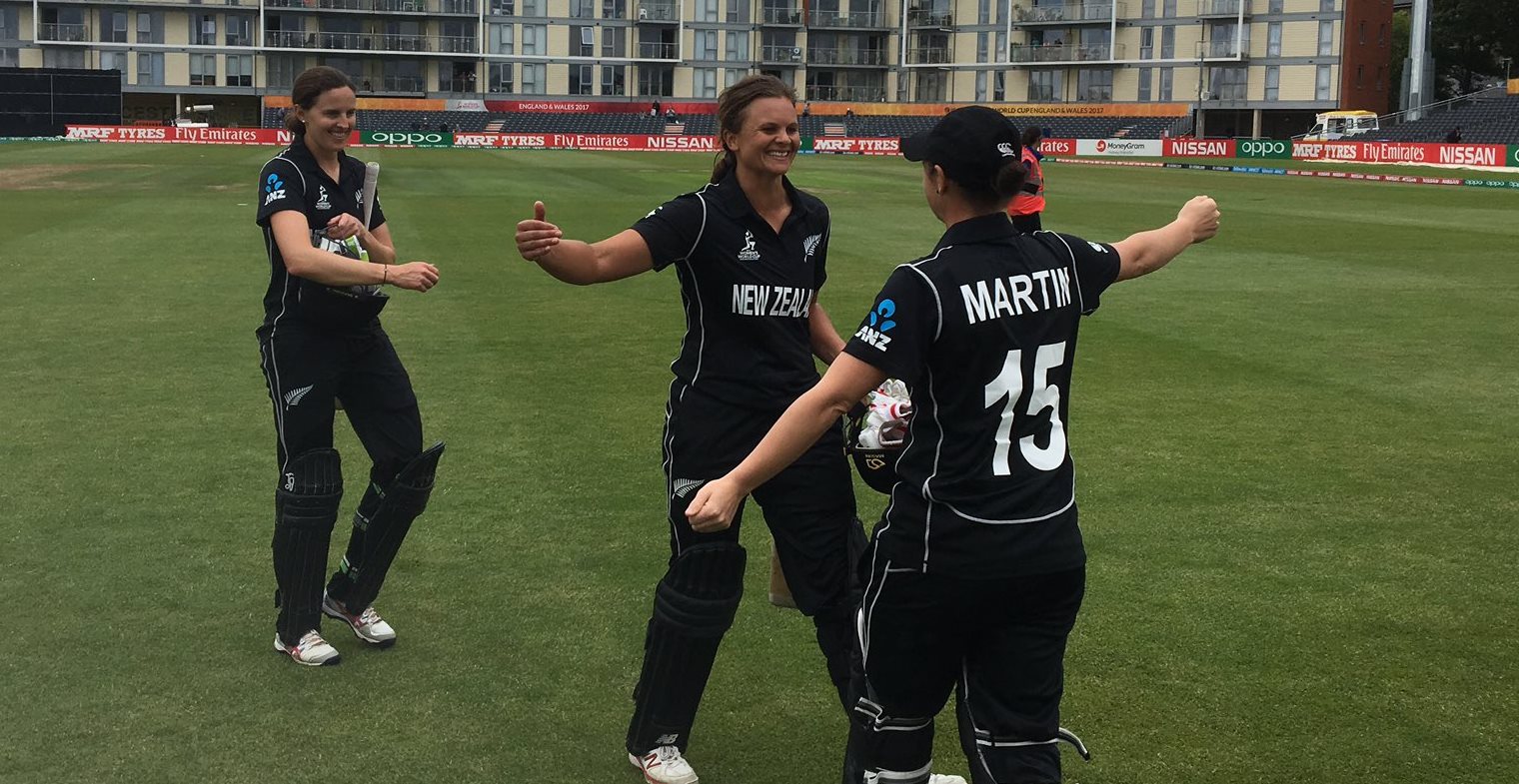 One game, one win. While all that other stuff has been going on over the last couple of weeks the White Ferns have quietly started their World Cup campaign in England with a comfortable 9 wicket win against Sri Lanka. Tonight they face South Africa as things get a bit more challenging.
They are one of the more likeable semi-pro, semi-amatuer New Zealand national sides going around. Modest yet aggressive, and with a decent amount of quirkiness to them.
Amy Satterthwaite. New Zealand's leading run scorer over the last season; scoring an unprecedented four centuries in consecutive ODIs. But the best thing is how news readers and commentators struggle with pronouncing her name. OK, it's a bit of a tongue-twister, but with some practice it's not that hard.
They are taking social media to a new level.
Here
Plenty of fizz in the camp following the big win for @EmiratesTeamNZ in the @americascup #bringthecuphome #inspiration #WWC17 pic.twitter.com/yV8ExpJWTi

— WHITE FERNS (@WHITE_FERNS) June 26, 2017

Here
WHITE FERNS MEDIA is at again!#BusBanter #WhiteHot #WWC17 #strongertogether pic.twitter.com/Bw65yCz9Vq

— WHITE FERNS (@WHITE_FERNS) June 25, 2017

And in all sorts of places.
Katie Perkins is a cop. How is that for reminding us that this is the last semi-pro team going around?
In Rachel Priest we have NZ's remaining opening / keeping exponent.
Fan Fact. Suzie Bates represented New Zealand in basketball at the 2008 Olympics.
You get the point.  This is a New Zealand side built on the old school edict of semi-nonprofessional athletes juggling life.  Then there is the futuristic world of the Womens' Big Bash League and full-time professionalism.  And layered on that further there is Amelia Kerr.
Amelia Kerr. a precocious talent.
You know how the chattering classes in Auckland have that competition about who's closest to Lorde's parents?
I knew her first and I know her so well
A similar thing is going on in Wellington cricket circles. Her family is well respected on both sides of the tree, and people are knowingly pointing out this pure genius was inevitable. And what's not to love about a teenage leg-spinner.
In reality the White Ferns are ranked behind the hosts and the Evil Empire.  That is what we like; the lovable good people up against the rest. Enjoy.