80 words in 80 minutes. NRL round 11
0
By Stephen Gallagher
Thursday, May 17
Panthers v Wests Tigers, Panthers Stadium, 21.50NZT
The Western Sydney derby always thrills. With the return of Cleary to the Panthers will also help their causes.
The Tigers were back in the winners circle last week, and it was much needed. Their defence just has to be sharper.
Both sides are really strong when there's space to chew around the ruck. The likes of Peachey for the Panthers, and Marshall for the Tigers are really good here.
Will be a tight match.
TIP: Panthers 1-12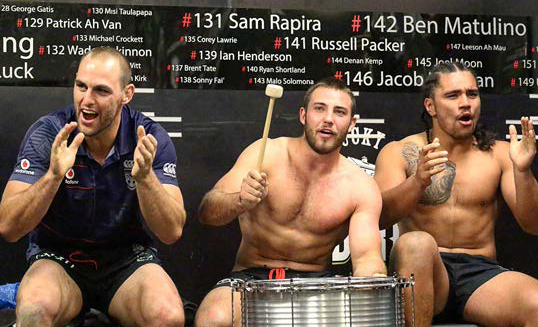 Friday, May 18
Eels v Warriors, ANZ Stadium, 20.00NZT
Parramatta have progressively gotten stronger over the last month, and were unlucky not to make it three in a row last week.
I do think they'll be good enough to beat the Warriors here.
The Warriors are bolstered with the return of Issac Luke which will help, but they do look a little bit on struggle street at the moment.
A true test of them will be if they can fight back after a woeful performance last week. Should be interesting.
TIP: Eels 1-12
Broncos v Roosters, Suncorp Stadium, 21.50NZT
Just when I thought the Broncos were showing some steel and grit, they got flogged on their own turf last week.
The Roosters have finally put two wins back to back, and are looking to run riot here.
Brisbane have to find a stop somehow. The Roosters outside backs have been clinical under the high ball, as well as on attack.
The Broncos have a couple of injury worries too. Which won't help their cause in this one. They will be competitive though, after losing big last week.
TIP: Roosters 1-12
Saturday, May 19
Titans v Knights, CBus Super Stadium, 17.00NZT
This could be a really tight match. The Titans are due for a good win, but the Knights are quite a composed side at the moment.
Both sides will be disappointed with their lack of execution over the last month, and I think that will be one major point of focus in this game.
The Titans don't  really have strike power out wide, but they can score tries.
For Newcastle, they need to build pressure. It's a big thing to ask of their young halves, but if they can get a couple of repeat sets, they will be able to make the most of it.
TIP: Titans 1-12
Cowboys v Rabbitohs, 1300SMILES Stadium, 19.30NZT
The Cowboys are done if they lose another match here in my opinion. It doesn't get much easier for them either, against a very strong Rabbitohs side.
They were able to show the fans what they are truly capable of last week, and I can only see them getting better. Definite top four contenders.
The Cowboys spirit is down. Something they've always been able to pride themselves on. Just a lack of cohesion at the moment.
Souths could run a muck if they get a couple of early tries on the board.
TIP: Rabbitohs 1-12
Storm v Sea Eagles, AAMI Park, 21.30NZT
Melbourne and Manly are such good rivals, so you know there's going to be a good footy match on display.
The Storm are without their skipper, but another quality Smith slots straight in.
They're such a dynamic side. Points all over the park. The Sea Eagles will have their hands full defensively.
New Manly recruit Trent Hodkinson comes straight in for Manly, off the bench.
Storm should be too clinical here. Will be an arm wrestle for most of the first half though.
TIP: Storm 13+
Sunday, May 20
Dragons v Raiders, Glen Willow Stadium, Mudgee, 16.00NZT
The Dragons had a blip on the radar last week, thoroughly outplayed. They will have to come back sharper to take on the unpredictable Raiders.
This game is out in Mudgee, which pleases me the amount of fixtures taken to the country this season.
Saint George Illawarra should be too fast, and too strong. The Raiders are known for getting a result or two over the Red V, so that can through a bit of uncertainty in to the mix.
Dragons should be too good on defence to let the Raiders in to the game.
TIP: Dragons 1-12
Sharks v Bulldogs, Southern Cross Group Stadium, 18.10NZT
The Sharks are having a bit of a revival. They've won their last four, better than anyone else.
The Doggies are doing just enough to keep their heads above water, in 13th position, but really they haven't fired a shot all season.
Cronulla are almost back to their full complement of players to pick from, which will help in experience in a tough match.
Don't see the Bulldogs throwing too much at them. The Sharks at home in the shire will be too good.
TIP: Sharks 13+
Follow Stephen Gallagher on Twitter