80 words in 80 minutes. NRL round 22
0
By Stephen Gallagher
Thursday, August 8
Cowboys v Broncos, 1300SMILES Stadium, 21.50NZT
Little brother versus big brother here. The Cowboys dismal season is almost done. But not without one last final buck.
I have a deep down feeling that the Cowboys are going to get one last win over Brisbane, for their retiring hero Johnathan Thurston.
The Broncos were all sorts last week, so you would expect them to bounce back big time, but the Cowboys really looked good when they started attacking the flanks of the Roosters.
Should be a cracker.
TIP: Cowboys 1-12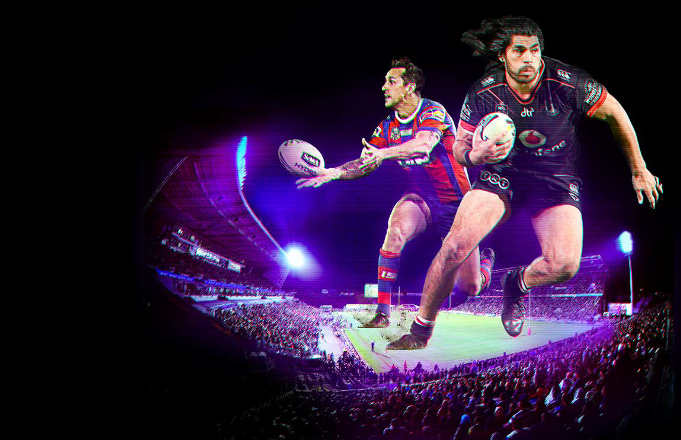 Friday, August 10
Warriors v Knights, Mt Smart Stadium, 20.00NZT
I don't think the Warriors would take any other result than a convincing win. They haven't really blown any team off the park this year, and they really need to put it all on.
The Knights have a couple of injury concerns, but Ponga and Pearce should front.
Newcastle should try and make this an arm wrestle. Suck the Warriors in.
It needs to be a dominant display, and they have a lot to offer. The Warriors to win this one.
TIP: Warriors 13+
Rabbitohs v Roosters, ANZ Stadium, 21.50NZT
This is an absolute crackerjack of a match. The Rabbitohs look even hotter than their 2014 form which saw them win the whole comp. The Roosters are firing on all cylinders, too.
There's a lot of scintillating football expected to be on offer here.
Both foundation rivals, and always competitive.
On current form, there's really no separating these two – not even on paper.
This should be an absolute classic. I think the Roosters will be too classy in the end, however.
TIP: Roosters 1-12
Saturday, August 11
Titans v Panthers, CBus Super Stadium, 17.00NZT
The drama of this week shouldn't really concern the Panthers. They've done their part on field – and will continue to do so with four matches left in the regular season.
Up against the lowly Titans, they have to put some points on the board.
However, once again, slow starts have hindered their game. Penrith have to make an opening half statement especially with the finals a month away.
Titans can get a boil over, like they did two weeks ago – but it will be tough against Penrith.
TIP: Panthers 1-12
Sea Eagles v Bulldogs, Lottoland, 19.30NZT
These two sides both upset teams in the top eight last week, so there will be wind in their sails.
The Sea Eagles can rely on the boot of Cherry-Evans to get them home in a close one, but it's the talent of Canterbury's outside backs that can cause some problems.
Whoever defends their line more vigilantly should get the two points.
There's definitely points in both these two teams, but who will be able to stop them?
TIP: Sea Eagles 1-12
Eels v Dragons, ANZ Stadium, 21.30NZT
Parramatta actually have a great record over the Red V, and were up by 10 with 7 to go earlier in the year but ballsed it up.
The Dragons have lost two in a row now, so really need to fire up.
If Parramatta catch them off guard, then it could be curtains for Saint George Illawarra.
I expect the Dragons to come out all guns blazing. The Eels have to do their best to try manage the game. It'll be hard to do.
TIP: Dragons 13+
Sunday, August 12
Raiders v Wests Tigers, GIO Stadium, 16,00NZT
Who ever loses this match, their season is well and truly over.
The Raiders have scored the most points in the competition, but it's their defence that's leaking like a sieve.
Wests defence has been on point all year long. So it will be hard for the Raiders to penetrate.
GIO Stadium will be packed with fans I am sure, because their side really need them.
Wests defence is going to be the clincher for me. They'll be able to keep the Raiders out enough to get the win.
TIP: Wests Tigers 1-12
Storm v Sharks, AAMI Park, 18.10NZT
A really big game for the Sharks, who could sit last if they fail to get a result.
Melbourne sit currently in second, and with the announcement of Billy Slater's retirement means there's more fuel in the fire to try go back to back this season.
The Sharks were served a verbal shot by coach Flanagan after failing to get a result last week, and rightfully so.
They'll need that, and a herculean effort to overcome Melbourne in Melbourne.
The Storm also rarely lose two in a row, so there you go.
TIP: Storm 1-12
Follow Stephen Gallagher on Twitter