80 words in 80 minutes. NRL round 24
0
By Stephen Gallagher
Thursday, August 23

Wests Tigers v Sea Eagles, Campbelltown Stadium, 21.50NZT
With the miniscule chance of making the eight, the Tigers will still see this as an open door.
Despite losing their last seven matches at Campbelltown Stadium; they'll back themselves against this Manly side.
The Sea Eagles downfall has been their consistency this year. Which means they're probably a big chance of winning this after being embarrassed last week.
The Tigers defence should do the trick here in a tight match.
TIP: Tigers 1-12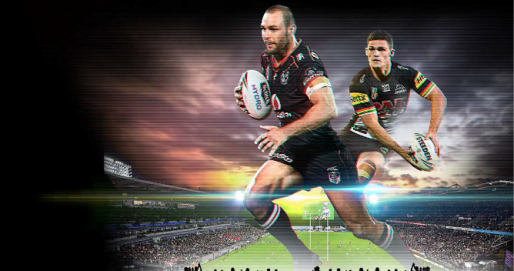 Friday, August 24
Warriors v Panthers, Mt Smart Stadium, 20.00NZT
After leaking 27 points against the Bulldogs last week, you'd think it's going to be quite hard to try keep the Penrith Panthers out for the Warriors.
Both sides have a couple of injury concerns, with both sides missing a key playmaker.
The Warriors were humiliated last time these two met, and Penrith have a decent record of late against the Auckland based club.
Hard to see a Warriors victory here, which puts more pressure back on them.
TIP: Panthers 13+
Cowboys v Eels, 1300SMILES Stadium, 21.50NZT
It's not all about Johnathan Thurston, but this is his last game in North Queensland. That means, there's no chance they'll lose.
This is pretty much the battle for the spoon. So hand this to the Eels right now.
I can only expect the Cowboys to put on a big victory for their main man, orchestrated by him.
Parramatta will do their best throwing caution to the wind, but I can't see them getting a result.
TIP: Cowboys 13+

Saturday, August 25
Raiders v Rabbitohs, GIO Stadium, 17.00NZT
The Raiders got to spoil the Roosters party last week , and would love to do the same with their last home game of the season .
The Rabbitohs were spanked last week, but the return of G.I should solidify their backline.
Souths really need a result here to give them some confidence heading in to the finals after back to back losses.
For the Raiders – they have nothing but pride to play for. If they can just throw the ball around and have some fun, they might surprise themselves and the Rabbitohs.
TIP: Rabbitohs 1-12
Titans v Storm, CBus Super Stadium, 19.30NZT
With Melbourne going through a mini-form slump before the playoffs, the Titans would like to see them play poorly one more week.
There are a few injury and suspension issues for the Storm, but they should account for the Titans.
Gold Coast have had another poor season, but unearthing talent like AJ Brimson would be their highlight for sure.
The Storm to get the two points.
TIP: Storm 13+
Roosters v Broncos, Allianz Stadium, 21.30NZT
Another very important clash when it comes to the make-up of the top eight.
If the Roosters lose again, they may lose home advantage in the first week.
For Brisbane, a loss could set them in last place depending on results also.
I'd back the Roosters to get the win, especially at home.
Their attack is a lot more settled, and their dominance is reflected in a smart kicking game from their halves.
The Broncos do have the talent to throw a spanner in the works.
TIP: Roosters 1-12
Sunday, August 26
Sharks v Knights, Southern Cross Group Stadium, 16.00NZT
Cronulla with a big win, and other results could push themselves to a top four spot which I think they are rather reserved of.
The Knights season has been a success. They avoided the wooden spoon and have won a decent amount of games to be proud of.
The Sharks have only lost four games at home this year, and I can't expect them to drop this one.
Their forward pack is more mobile and a lot stronger than Newcastle's, which is where the game will be won.
Newcastle will do their best down the right edge on attack, and if they can build some pressure they will strike.
TIP: Sharks 1-12
Dragons v Bulldogs, UOW Jubilee Stadium, 18.10NZT
These two sides really enjoy playing each other. Something about this clash always brings out the best in both sides.
The Dragons confidence will be back after a hard fought win over the Tigers, and the Bulldogs finishing their season a lot better than they started it.
Saint George play their last regular season game at home, and with a solid 9-2 record will more than likely improve to 10-2.
They just have to keep the Bulldogs out. Canterbury do their best attacking football when they get on a roll.
TIP: Dragons 13+
Follow Stephen Gallagher on Twitter