A Modern Wonder of the Willow
0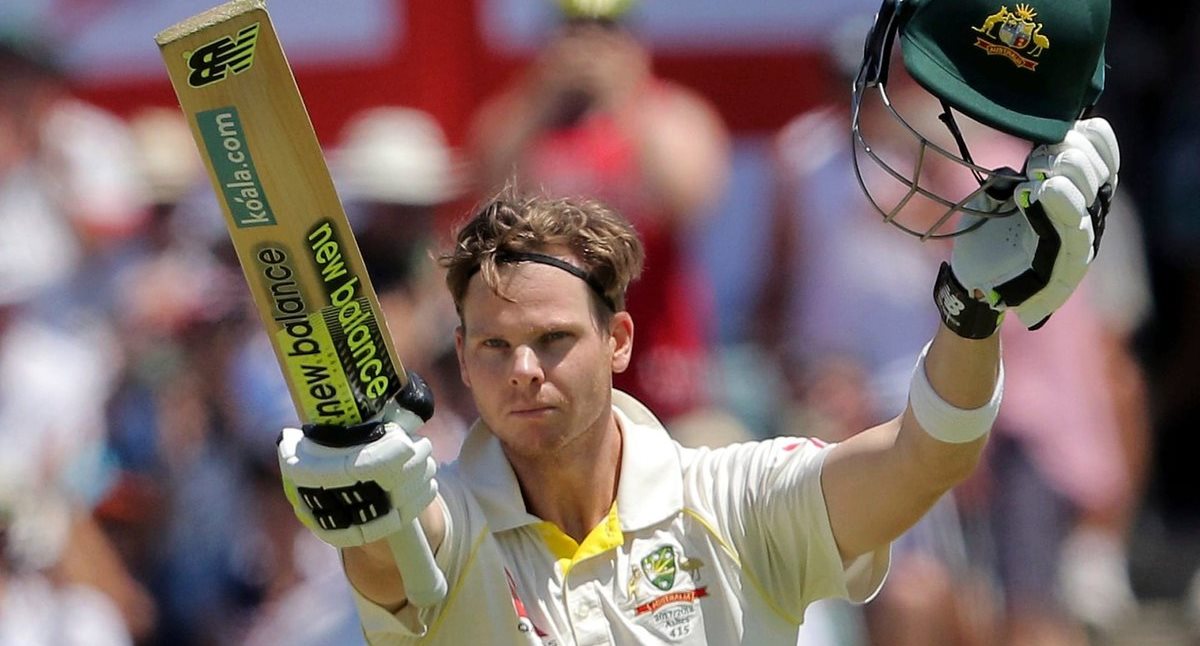 By The Spotter
A part of being a self-professed sports blogging know-it-all is to have a go at an analysis of a subject that you don't venture into all that often. Such is my attempt here with cricket, and I'm happy to take the risk at being derided. My topic is the mercurial wonder and contorted shot-maker extraordinaire, Steve Smith, the Aussie cricket captain:
He appears to have more ants in pants than the kid who always got told off in primary school for never sitting still on the mat during reading, he often looks like he's swatting three different flies when he's executing a stroke and he's probably as about as endearing as a weta in your running shoe, but you have to hand it to him- Steve Smith is more lethal with a cricket bat than a red-back spider sitting impassively on a piece of outdoor furniture.
Just why is his test batting average give or take, around ten runs better than any other members of the 'big four'- Kohli, Williamson and Root? Putting aside variables such as pitch conditions and percentage of matches played in home country, there are some definite pointers as to why Smith is currently top dog and daylight is second.
A big reason for his astounding success could be as simple as his unconventional approach at the crease as the bowler prepares to let fly. And also because he is such a supple, athletic specimen. 'Tosh' you might say. Easy to refute something in one word, but keep reading. I'll support my belief by laying out my thoughts in three points. And then explain the two key factors that tie up the whole deal.
1) In moving about so much before the ball is delivered, Smith is, intentionally or not, already dominant over the bowler in the mental stakes. He is in effect saying to the bowler I am not waiting to see what you can produce with your delivery, I am taking the ascendancy and taking up the challenge to play you as I am comfortable. Admittedly, Smith is the ultimate fidget and this is quite possibly the way he has always preferred to bat, but psychologically it must feel almost a bit demeaning to the bowler as he runs in. At the very least, it is bound to disturb the bowler's rhythm and equilibrium a lot more than if Smith was as stationary as a post.
2) As well as messing with the bowler's psychology by frequently positioning himself almost completely over to the offside before the point of delivery, Smith is absolutely disrupting the bowler's consistent ability to get their line and length right in doing this.
Athleticism and flexibility also surely play a large part in why Smith is just so good.
3) Look at how many improbable, superbly athletic, lightning fast reaction-type catches Smith has taken. He's almost more of a natural talent athletically than our own Trent Boult- and that's saying something. Smith can logically only accomplish such feats in the field with second-to-none reflexes, hand-eye performance and absolute suppleness. I would hazard a guess that he is bordering on double-jointed. I mean how else can one possibly contort themselves into some of the impossible positions Smith gets himself into when hitting another boundary away to the fence?
Flexibility is so under-rated by many, but bet your bottom dollar that in elite sport those involved have been aware of its value for years. Why else do teams in competitions like the NRL spend such large chunks of their time on flexibility exercises? The All Black Beauden Barrett swears by yoga and he moves pretty well, does he not? And one jaw-dropping thing about the winningest Olympian of all-time, Michael Phelps (apart from his perfect body measurement ratios for his sport), is his amazing suppleness- although most top-line swimmers seem to have this as well; look at the way they shake themselves down in their warm-ups. They almost look elasticised.
Lastly, the two factors that make Smith appear almost invincible at times relate to his innateness and his single bloody-mindedness to succeed. His test average has skyrocketed to an incredible seventy plus since assuming the national captaincy. He is a man on a mission, driven to succeed in a long line of illustrious captains before him (is that a third final factor in this summation-legacy?). And innateness in looking as though the cricket bat is a natural extension of his arms. Notice how soft his hands appear to be on the handle; the guy is a kind of cricketing sorcerer. The rather immense pain he has been inflicting on the English could just continue on for a good while yet.
Let's just hope the Black Caps have something in their repertoire to send him packing cheaply a few times when they next come up against him. Or else…
Compliments of the season to all Sportsfreak readers, too.
Paul M: talltree@xtra.co.nz